Switch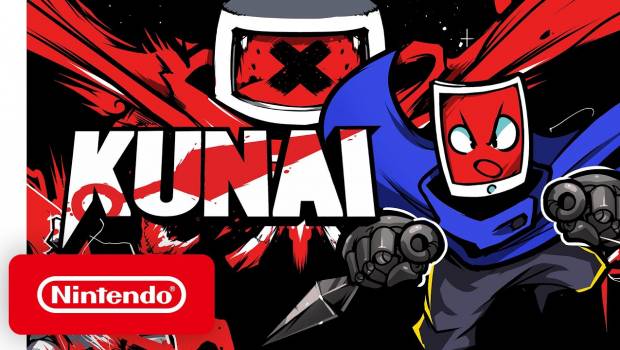 Published on March 15th, 2020 | by Boouya
Kunai Nintendo Switch Review
Summary: Kunai, successfully follows through with its promise of a solid MetroidVania clone with solid level design and art direction.
With the abundance of Metroidvania clones on the E-Shop at the moment it is very hard to get yourself noticed. Will Kunai shine or will it yet be another game that struggles under the weight of expectation.
Story:
With mankind almost wiped out, by the Evil A.I Lemonkus. The player takes on the role of Tabby, a robot who has been infused with the spirit of an ancient warrior.
Gameplay:
As with all Metroidvania games, Kunai actively promotes the exploration aspect with the use of your Kunai, you are able to reach previously impassable areas to unlock new secrets, characters and items. The kunai will take a few attempts to learn but once you get into the swing of things, you will be able to effortlessly traverse each stage.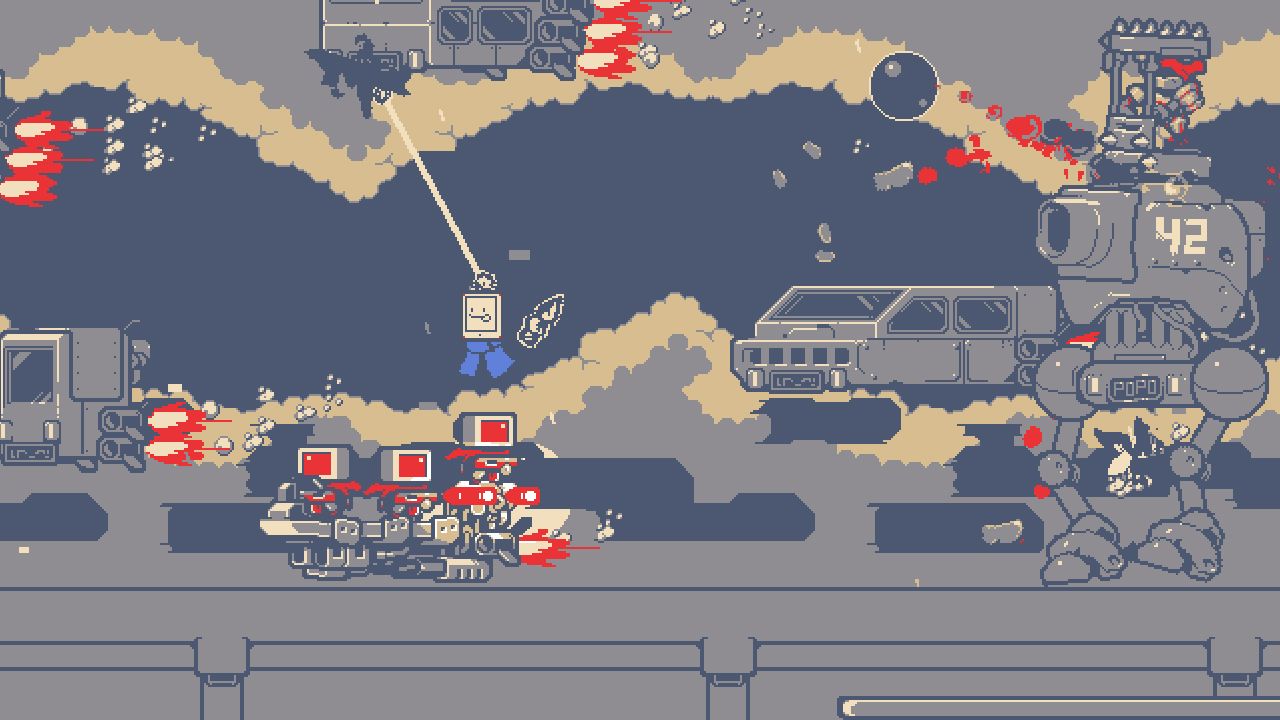 Also along with your Kunai you will also find many other weapons to pick up and use. Each with their own abilities strengths and weaknesses. For the first play through I would suggest experimenting with as many different combos as possible.
Your first weapon is the sword whilst having a smaller hitbox area, very reminiscent of the sword from Ninja Gaiden on the NES. It proves more than capable of finishing the early stage monsters. From there you will find weapons with further reach and even some shurikens that can be used as projectiles not just to help defeat robots but also as a tool to help complete areas puzzles.
Each stage offers a unique visual experience and has all been beautifully rendered in pixel art. From deserts to floating ships you never know where you will end up. People who are afraid of Metroidvania games due to the feeling of not knowing where to go will be happily satisfied with the multitude of helpfully alas sarcastic array of robots that are scattered about on each stage, each giving the player clues on where to look next.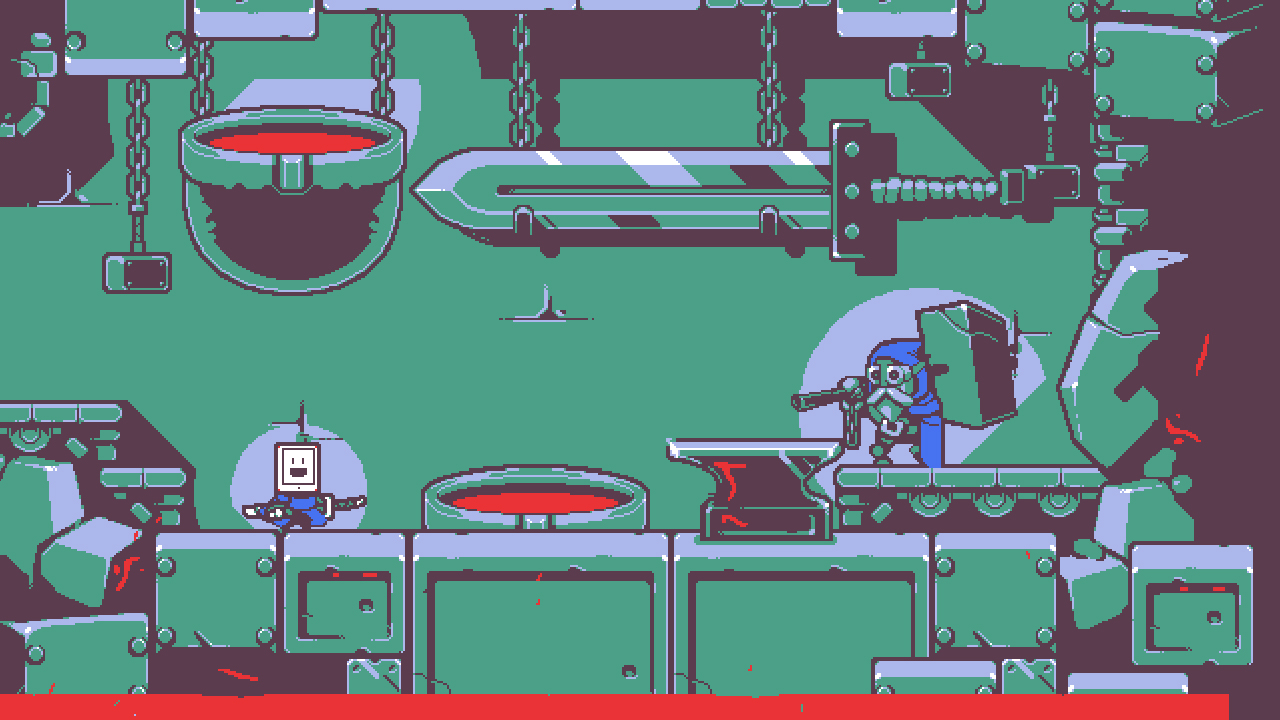 At the end of the stage you will come across the "Boss" all previous experience that you have gained during the level are then tested in a match of movement skill rather than brute force fighting like a lot of games.
Whilst Kunai may only take you between 8-10 hours to complete do not think that is all the game offers. Once completed you can then aim for the 100% completion run and the hidden time trials that pit you against the level in a match of maneuverability vs speed.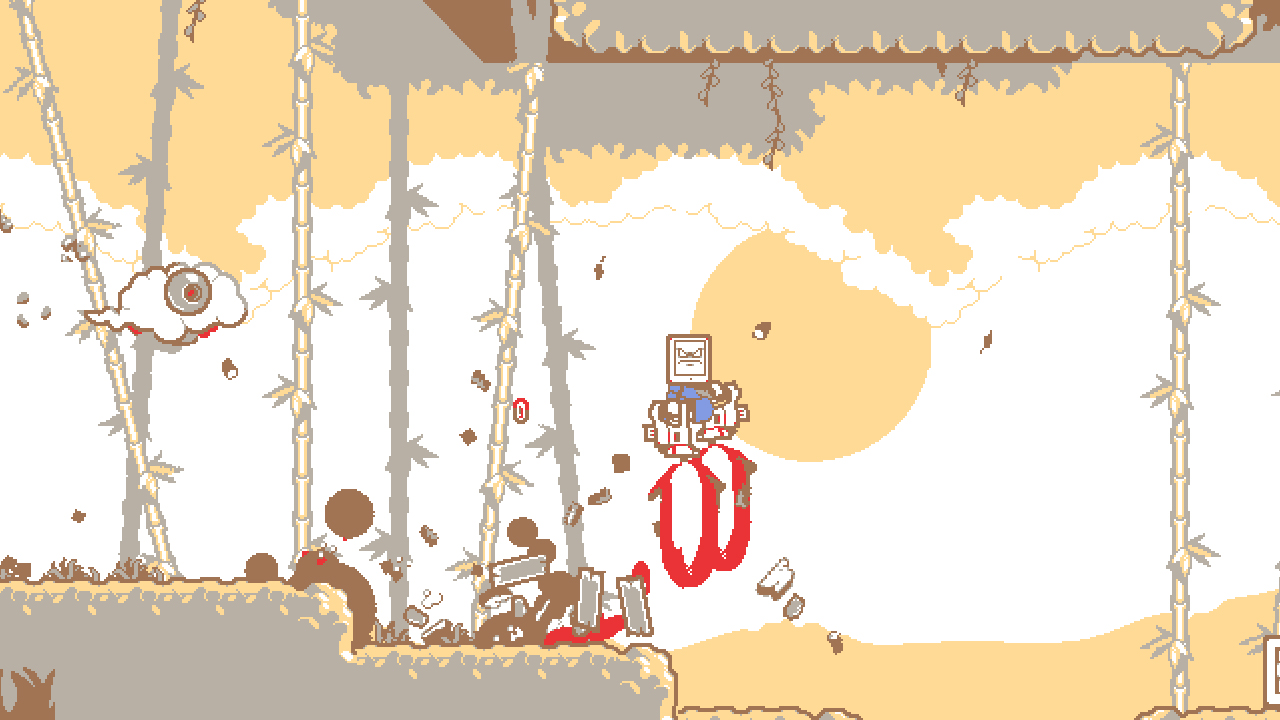 Final Thoughts?
Overall Kunai is a very capable Metroidvania clone that can easily stand up with the rest. It also offers its own unique charm and style to make it a game really worth spending your time and money on.
Key Features:
– Fully fleshed out animations
– Beautiful 16 bit style music
– Minimalist pixel art style
– Of course the Kunai for movement adding something new and fresh to the genre