Interviews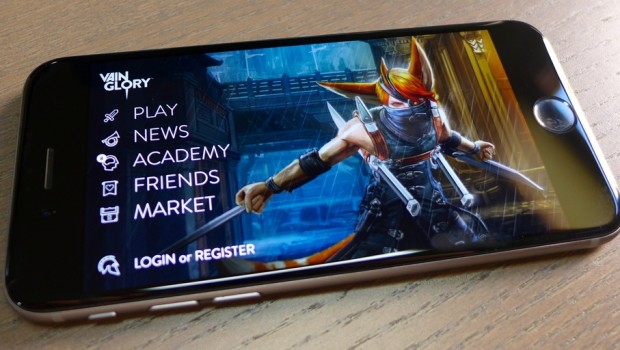 Published on November 7th, 2014 | by admin
Kristian Segerstrale Intervew – Vainglory (PAX AUS 2014)
How did you become involved in Super Evil Megacorp?
I've been lucky to have spent my entire career building games companies from scratch, from being a co-founder at what today is Glu Mobile in 2001 to being a co-founder and CEO at Playfish, as well as spending some time as an investor and member at Supercell and other gaming companies. I love being part of game companies that break new ground in the industry.
I became an early investor in Super Evil Megacorp back in 2013 both because I loved the depth of talent in the team, and because – like them – I was convinced that it is only a matter of time before core games truly emerge on the touch platform. At the time Super Evil Megacorp had both the talent and the technology to make it happen as well as a passionate vision for a game.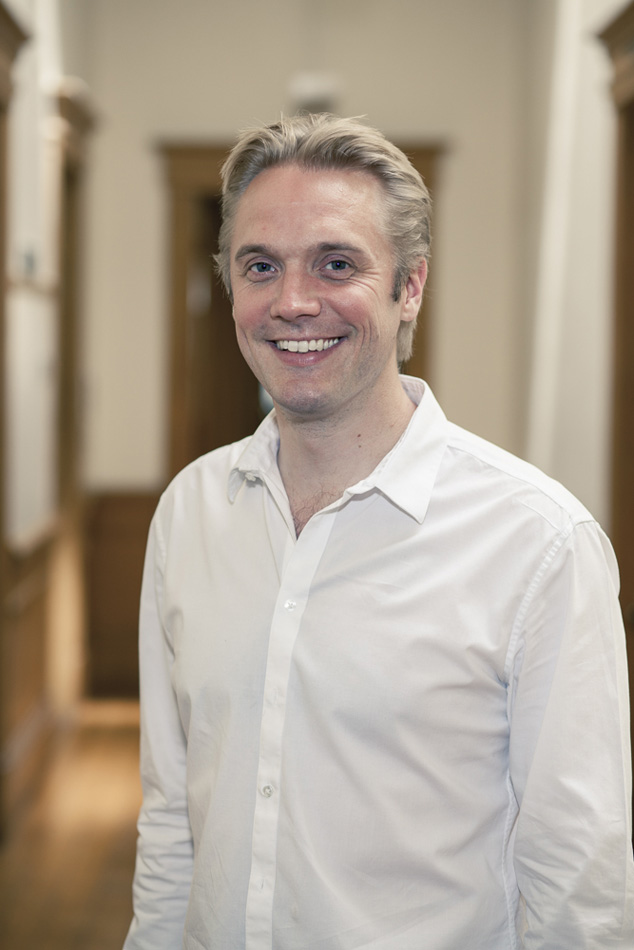 From the very earliest version of the game, I couldn't stop playing Vainglory. I loved spending time with the incredibly talented team and loved that the E.V.I.L. Engine is bringing stunning core games to touch. So, when – after a year or so as a full-time investor – I decided to get back into something full time, joining the team was one of the easiest decisions I've ever made. As COO and executive director, I primarily focus on how we build the company together, how we bring our game to market, as well as how we build Super Evil Megacorp into the best home for core gaming talent in the industry!
What draws you to gaming?
I've always loved games and I think that they are the best form of entertainment because of their interactive and social capacity. The industry is also very appealing as gaming attracts people who are creative, technologically savvy and not afraid of risks. It's an incredibly fun and challenging work environment.
Or – as my mom put it – I play games so much that I could never get another job.
Best of elements of gaming?
Gaming combines technology, art and business in a unique way, but ultimately the best element of gaming is the people. I have the privilege to work with people who are extremely talented and passionate about what they do.
Worst elements?
Gaming and building games companies is something I'm passionate about. I love my job, my colleagues and getting to break new ground in the industry. There really isn't anything I can complain about.
The things people tend to complain about in games – constant "crunch time," little innovation and no avenue for creative expression or risk taking – are mainly true for big console projects. We're very fortunate at Super Evil Megacorp to be able to build the company we as individuals want to work for. I love every minute of it!
Vainglory… tell us everything you know about this game
Vainglory is a multiplayer online battle arena (MOBA) perfected for touch screens. It's a battle between two teams (3 players vs. 3 players). You control a single hero, and your goal is to shatter a giant crystal called the Vain in the center of the enemy team's base. The team that destroys the enemy's Vain wins the game.
Unlike PC MOBAs, Vainglory is perfected for touch screens. It is built on our own E.V.I.L game engine that we've spent years building out, enabling beautiful graphics, visual effects and super-responsive controls.
Unlike traditional touch screen games, Vainglory is unapologetically core: We haven't tried to make a more casual game because that's what's currently dominant on the platform. Instead, we've gone out of our way to create a polished, visually stunning game that gets the controls out of the way so players can focus on insane, addictive, incredibly fun and intense gameplay.
We've also deliberately avoided touch-screen gimmicks that can ultimately get in the way of a great gameplay experience. We want to make something worthy of pro MOBA players' time and skill, and the feedback from real players so far has been very encouraging.
You play with, and against real people. At every step of the match, you'll make decisions—from what you buy to how you fight—that determine how successfully you can push toward the enemy Vain claim glory for your team. You can play Vainglory by matching with players around the world through an online multiplayer queue. However, we find the game is the most fun when playing shoulder-to-shoulder with a team of real-world friends.
You might want to check out this basic Introduction video for more details: https://www.youtube.com/watch?v=hLTeeAIM4lw
Biggest challenge in creating this game?
Stephan Sherman, our CCO, is the best person to answer that, but it boils down to reinventing the MOBA genre. Our goal from the beginning has been to bring a true core MOBA experience onto touch – the highs, the lows, the anticipation and the excitement. To do so, we've spent a ton of time designing every element of the game from scratch. We've focused a ton of time on the design of everything from the map layout to the hero kits, from the logic of the strategic capture and hold points to the controls in order to perfect the core MOBA experience for touch screens.
We've worked hard to not casualize a core game, nor make a direct port of something that already exists. We wanted to perfect the MOBA on touch which is a huge challenge that requires assuming nothing and questioning everything.
Most difficult?
The most difficult thing in creating Vainglory was getting the controls to feel right. It is extremely important that the controls are intuitive so that players can focus on the game, not touch gestures. We've put a lot of thought and work into the controls, which are fully based on tapping. The controls are lightning fast and once you get accustomed to the movements, some traditional MOBA moves like kiting (running to one direction and shooting to another) are easier and more precise with touch than with a mouse and keyboard.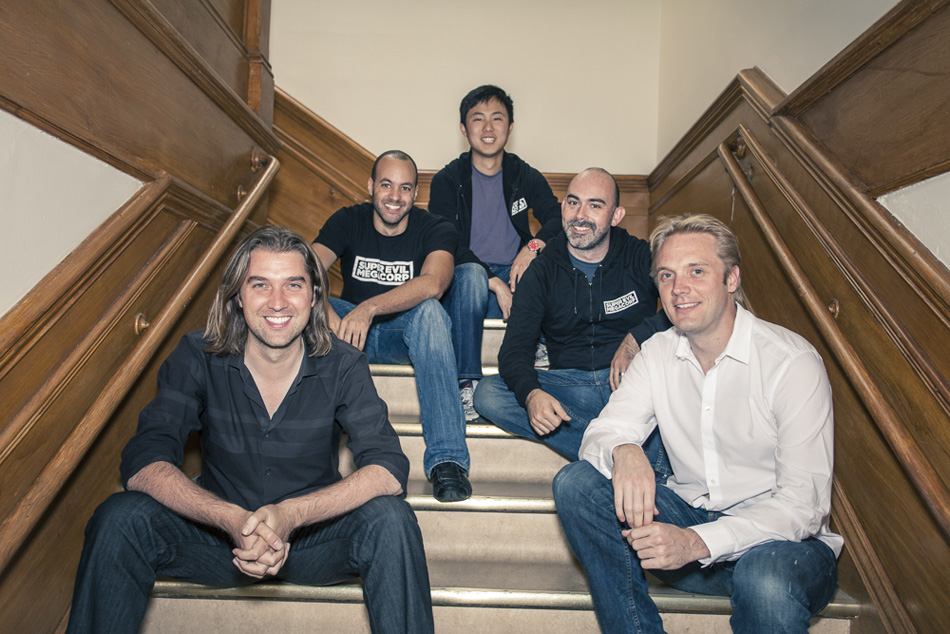 The gang from the Super Evil Mega Corp
What's it like working on touch-screen platforms?
Working on touch is amazing. The capabilities of these devices are equal to consoles, yet they are portable and always with you. Thanks to Apple's new A8 chip and Metal Technology, we are able bring extremely high-fidelity graphics and truly immersive experiences to touch. In our countless playtests, we've come to notice that MOBAs are more fun when played with friends in the same room. Touch devices are ideal for creating that LAN party experience, without having to drag a heavy gaming rig around.
What's your favourite gameplay feature of Vainglory?
I love the tactical team plays – anticipating what the enemy team is going to do in order to be one step ahead of opponents. Whether you win or you lose, it's extremely exciting to play with real people and to coordinate fights, time ganks and attacks.
When can we expect the final version to be released to the worldwide public?
We just announced our global release dates! Vainglory will launch in Europe on November 13th and North America, South America, Middle East and Africa on November 18th. We will announce the launch date for China, Japan and Korea later on as we want to take some extra time to finalize the localization for these countries. Vainglory will be available for the iPhone models with Metal technology (iPhone 6, iPhone 6 plus, and iPhone 5s with iOS8) and the iPad generation 2 and up.