Comics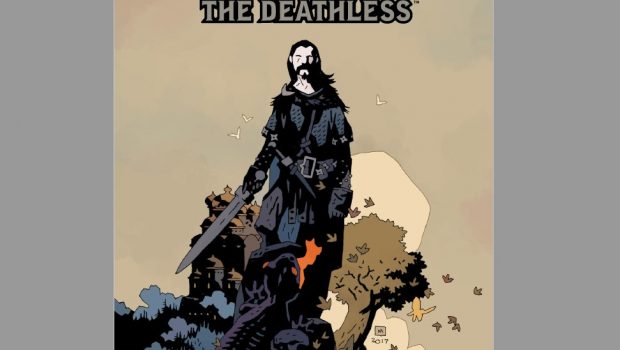 Published on September 29th, 2018 | by Chris O'Connor
Koshchei The Deathless TPB Comic Review
Summary: Though Koshchei has clearly lived a life of horror and death... perhaps he's not all bad?
I realised a little while ago that for all my claims that I had episodic stories and how I'd prefer to just wait until they came out as a collected work… I didn't mind reading Koshchei (or other Mignola titles) bit by bit. Having said that… if you haven't read any KoshChei the Deathless then you should absolutely buy this TPB. Koshchei is the story of how a person can find one poor choice takes them further and further into damnation… but also shows that against such horrible forces… you can still choose to show some humanity.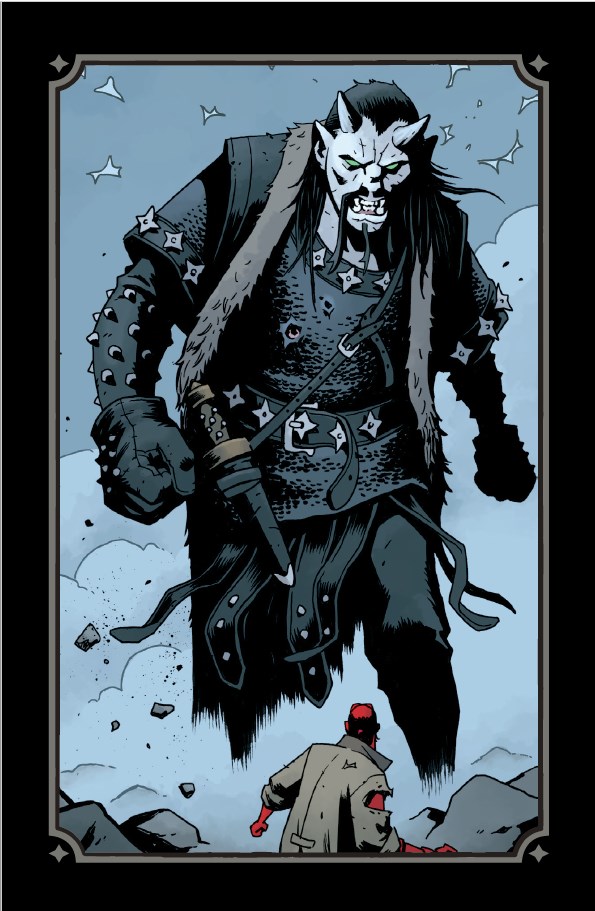 Writing
It's not easy to make a character whose actions would certainly paint them as evil… a likeable person. Koshchei is so well written and constructed as a character that despite the horrible things he does… you can see why he does them and feel at least a little empathy towards him and his plight. I'm not sure if part of the sympathy towards Koshchei comes from the fact that we see that he is recounting his story to Hellboy… someone he tried to kill seemingly not that long ago and who seems quite comfortable sitting and talking to.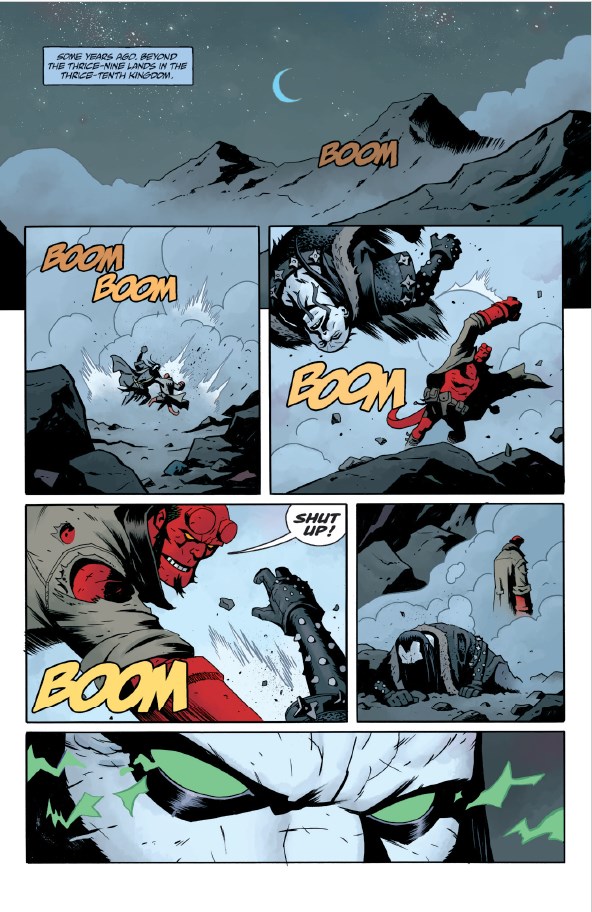 Artwork
Equally important to writing in making us feel something for Koshchei is the artwork. There are certain panels throughout the story that really don't need any words to show us what is going on in Koshchei's life… we can see the pain and anguish on his face and understand that he would rather not be doing what he feels he has to… and yet feels he has no real choice. Part of the beauty of the artwork throughout, I think, is how simple it is… which is not to say it's not skilled… but more that it's not filled with more detail than it needs. Some panels are just the character in focus at the time… nothing else, no background, no scenery to divert the eye… the focus is just on who we are meant to be focused on and I think it works brilliantly.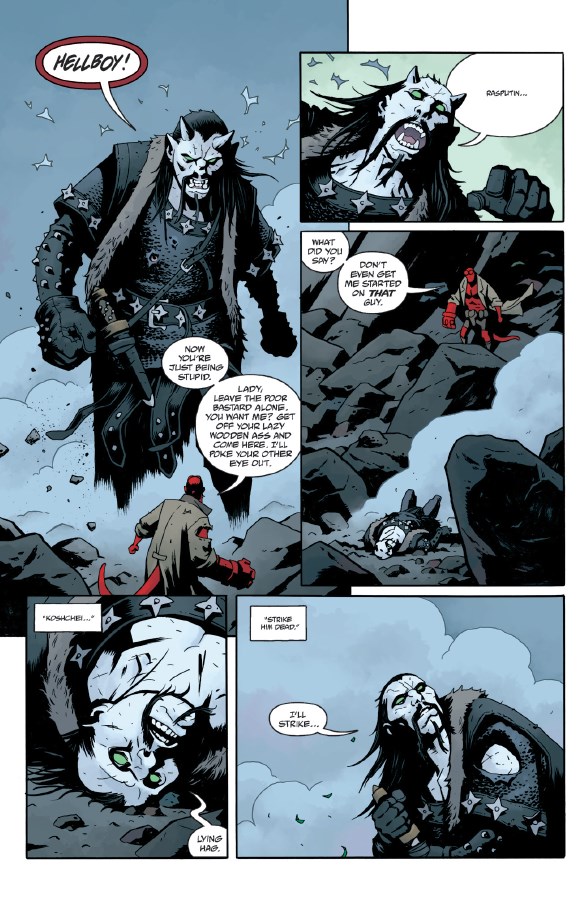 Final Thoughts
Koshchei the deathless is one of those stories that leave you thinking you'd be quite happy seeing a whole book devoted to just this character (which is essentially what we have here). Hellboy is present but really more as a nudge to keep the story moving, a prompt if you will for each new phase of the story. For those who did follow the story through it's episodic release, this collection also has the fascinating sketchbook that we are so used to seeing in these releases and gives you a bit of insight into the development of the character and the story.Koshchei is a character that stands on his own and is absolutely worth you shelling out to add him to your shelf… you won't regret it!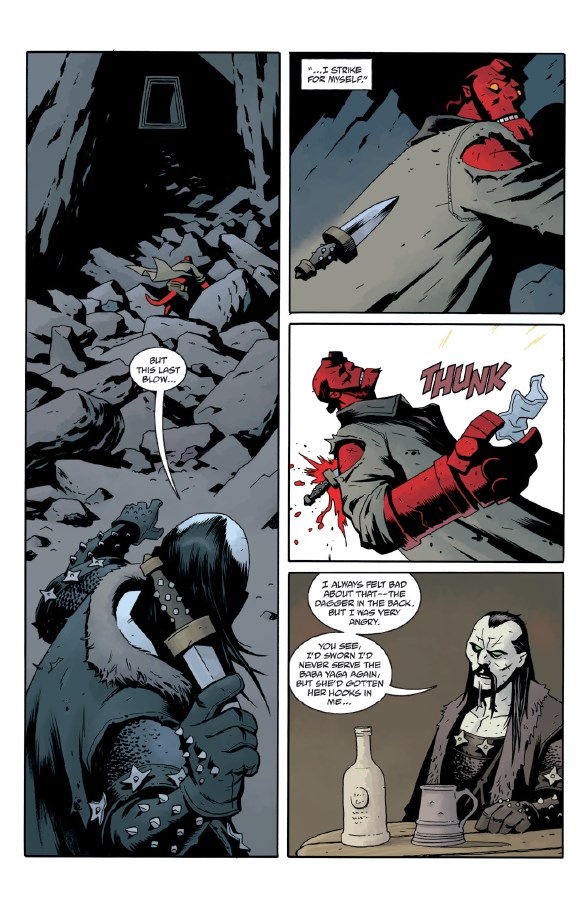 Publisher: Dark Horse
Writer: Mike Mignola
Artist: Ben Stenbeck
Colourist: Dave Stewart
Cover Artist: Mike Mignola
Genre: Fantasy, Horror
Format: 168pgs, FC, TPB
Release Date: 19th September, 2018