Comics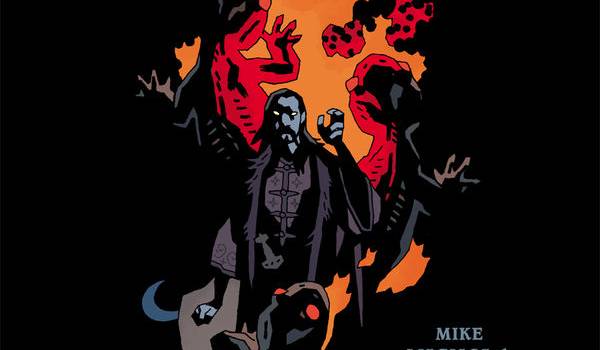 Published on April 14th, 2018 | by Chris O'Connor
Koshchei The Deathless #4 Comic Review
Summary: Koshchei's tale continues it's descent into despair with even a brief glimmer of hope being extinguished to reveal greater horrors ahead.
For some reason I keep thinking at some point Koshchei will catch a break and have maybe a moment of pleasantness… I'm not sure why I am or want to cheer for this mass murdering, demon… but there is something about him that almost feels like he is a victim of fate rather than choice. In part 4 of this series that faint glimmer of a break in his fortunes quickly turns even darker than what he has already been through.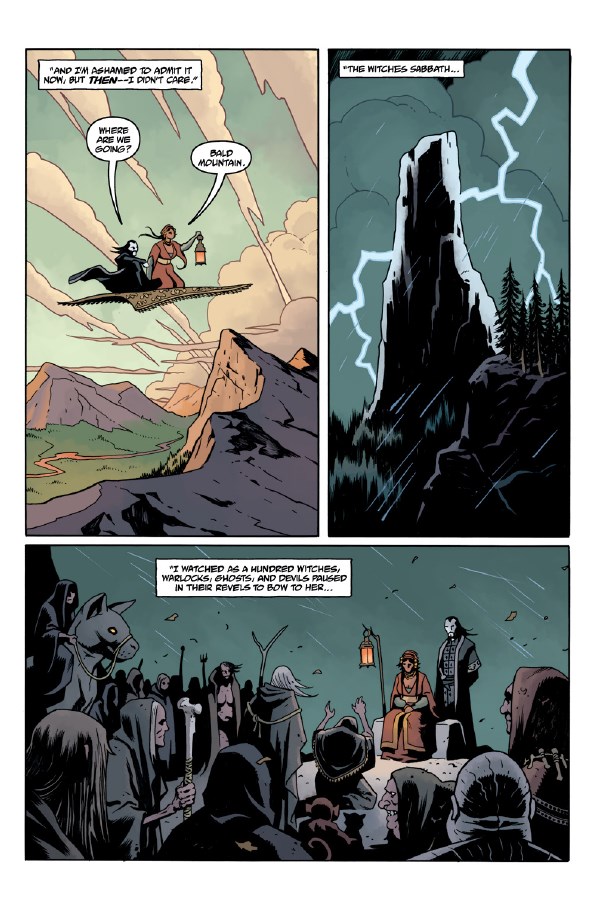 Writing
As mentioned above, the character of Koshchei is brilliantly put to paper in that he is clearly a horrible creature, one that has obliterated whole towns in his wrath, killed the last of the Dragons even though that meant killing someone who he saw as a father. Yet despite all of that, there is still something about him that elicits empathy… whether it's the sense that he was tricked into many of his horrible deeds, or perhaps the casual nature in which he is recounting his story to Hellboy, someone he previously attempted to kill. The ability to make a horrible person somehow likable is a real skill and can cause the reader to wonder if they are really rooting for such a nasty character or if there is something more to this sorrowful tale.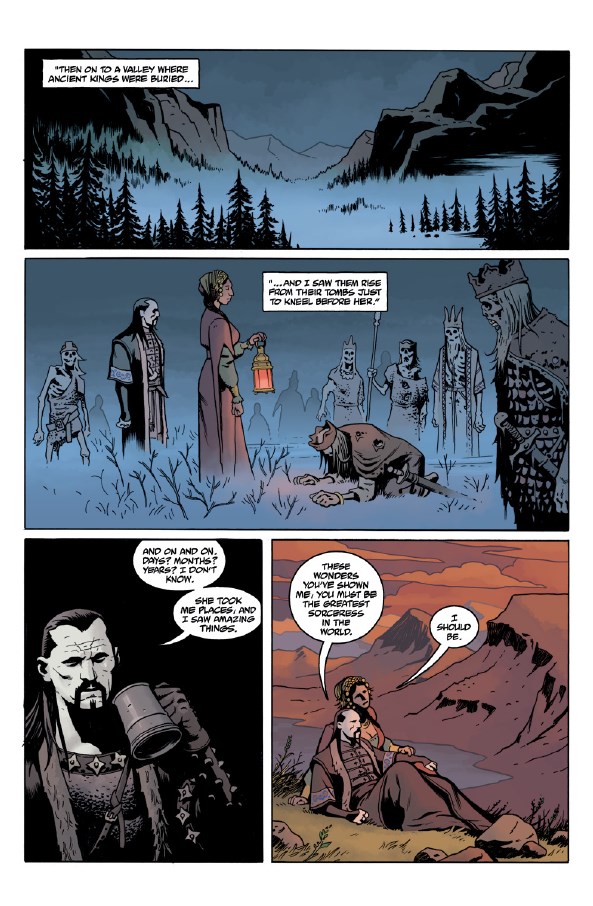 Artwork
As much as the words somehow manage to make us feel sadness for the plight of this evil character, the visuals just hammer that sympathy home. If you want to really know what I mean there… pay particular attention to Koshchei's forehead/eyebrow region throughout and to a lesser extent his mouth. Through those cues we can see the humanity that still lingers in this undead creature… the thoughts and emotions still smoldering away within his undying form. Having said that, those same cues also show without doubt the rage that bubbles from within and explodes, demolishing whole townships in his path, or the shock at learning he has been tricked.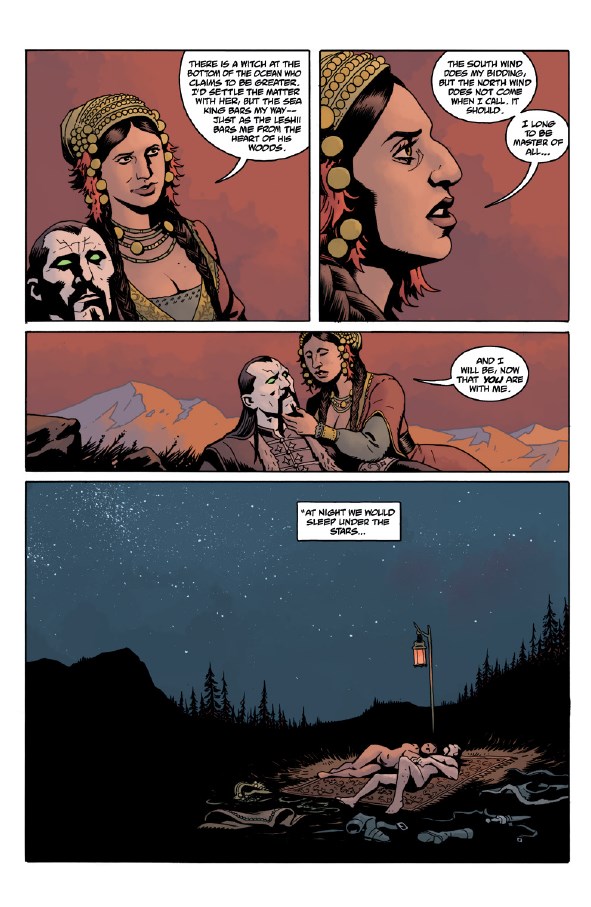 Final Thoughts
I'm a sucker for Mignola's work… but normally that work features the forces of good battling evil… this whole series is about someone who has performed some of the most heinous acts imaginable… yet somehow Mignola makes us (or me at least) feel sorry for him. The notion that everyone has a story to tell apparently doesn't stop at those still living, if anything, those of the living dead or post passing persuasion may have even more fascinating stories to tell… certainly tales of greater highs and lows, of successes and defeats. Koshchei the Deathless is a fascinating story and well worth grabbing!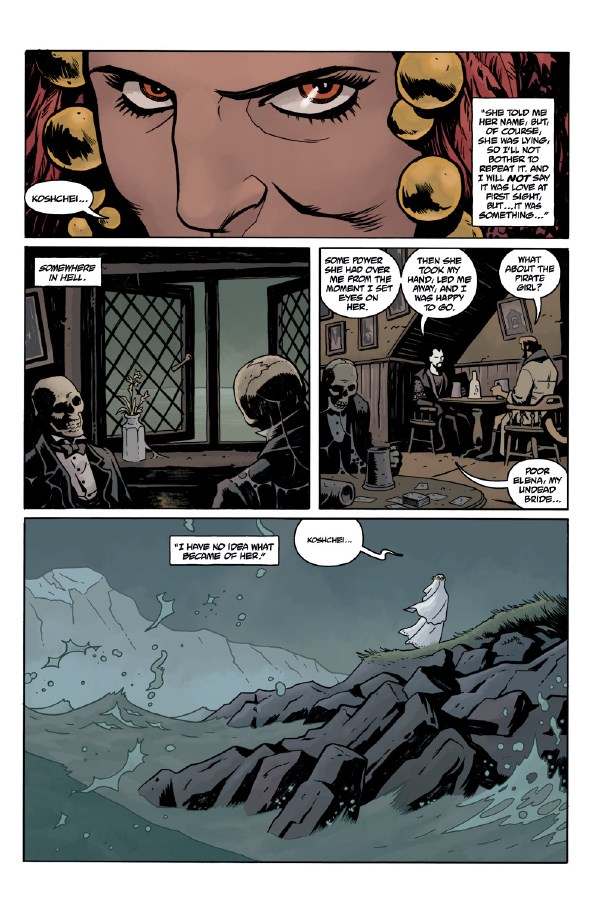 Publisher: Darkhorse
Writer: Mike Mignola
Artist: Ben Stenbeck
Colourist: Dave Stewart
Cover Artist: Mike Mignola
Genre: Fantasy, Horror
Format: 32 pgs, FC, Miniseries
Release Date: 4th April, 2018