Comics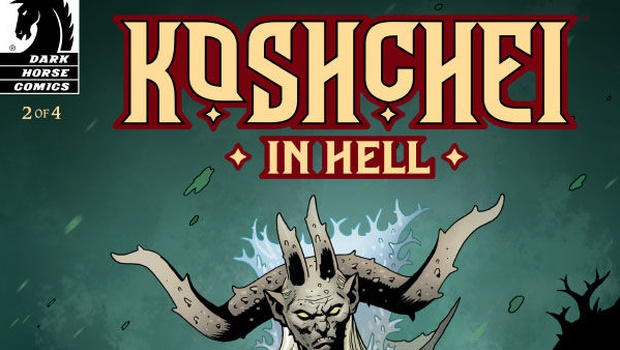 Published on March 1st, 2023 | by Chris O'Connor
Koshchei In Hell #2 Review @darkhorse
Summary: Koshchei arrives in the ruins of Pandemonium and is faced with further challenges that will test his title of deathless.
Koshchei has reached the ruins of Pandemonium and comes face-to-face with someone from Hellboy's past. With Hellboy no where to be found… Koshchei steps up and does what he can to put things right.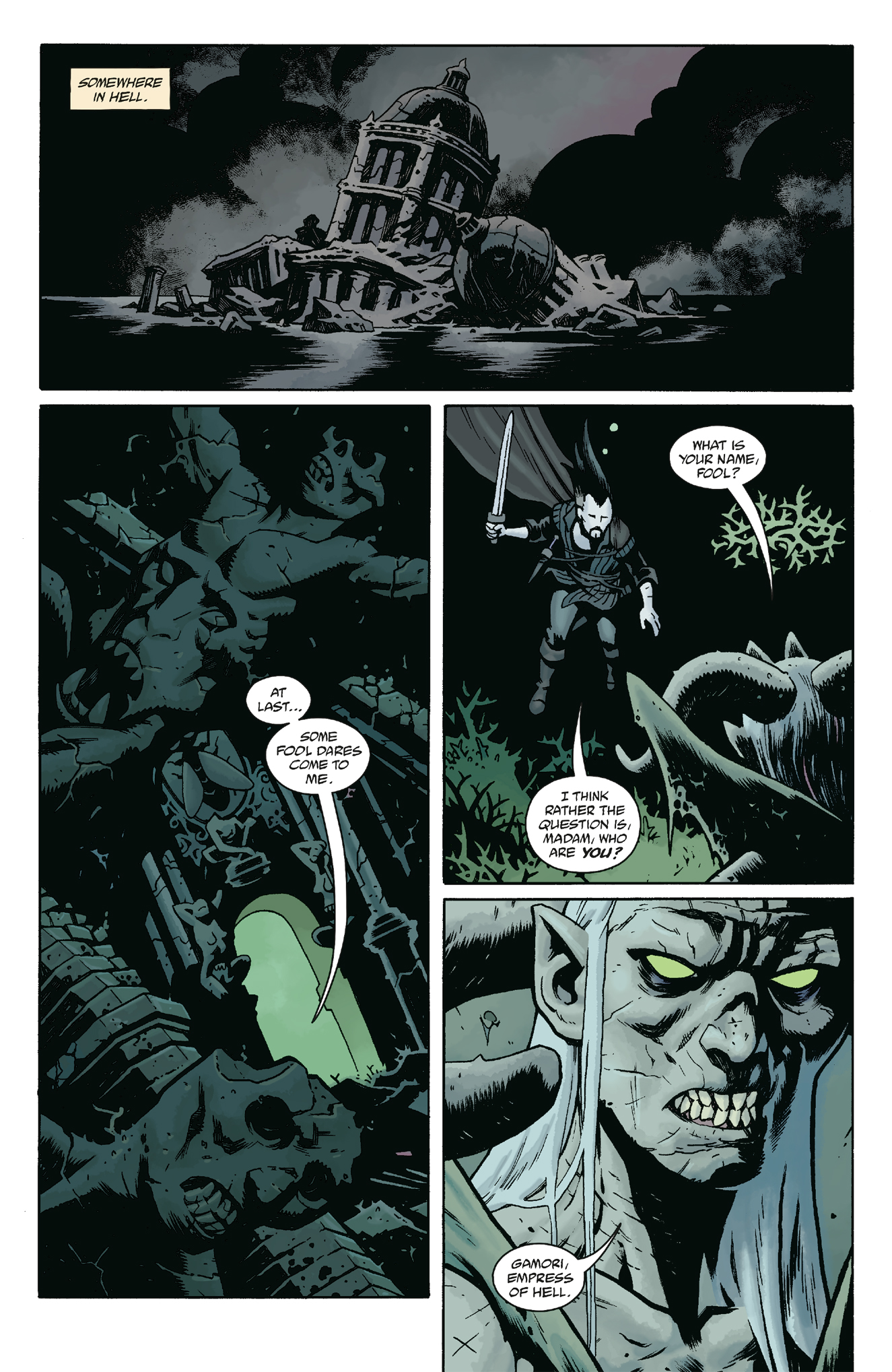 Writing
It's hard to go wrong with a Koshchei story for me. The character is such a "get knocked down, get straight back up again" type character. With everything he has been through, you could forgive him for just sitting it out and simple spending any time he has reading and enjoying his wine… but when he learns there is a threat looming… he still has a sense of justice, a sense that he must do what he can to prevent great evil from taking hold. There are some great moments in this issue where Koshchei makes it very clear that he is not afraid of anything and will stand for what he believes is right… even in the face of potential eternal torment.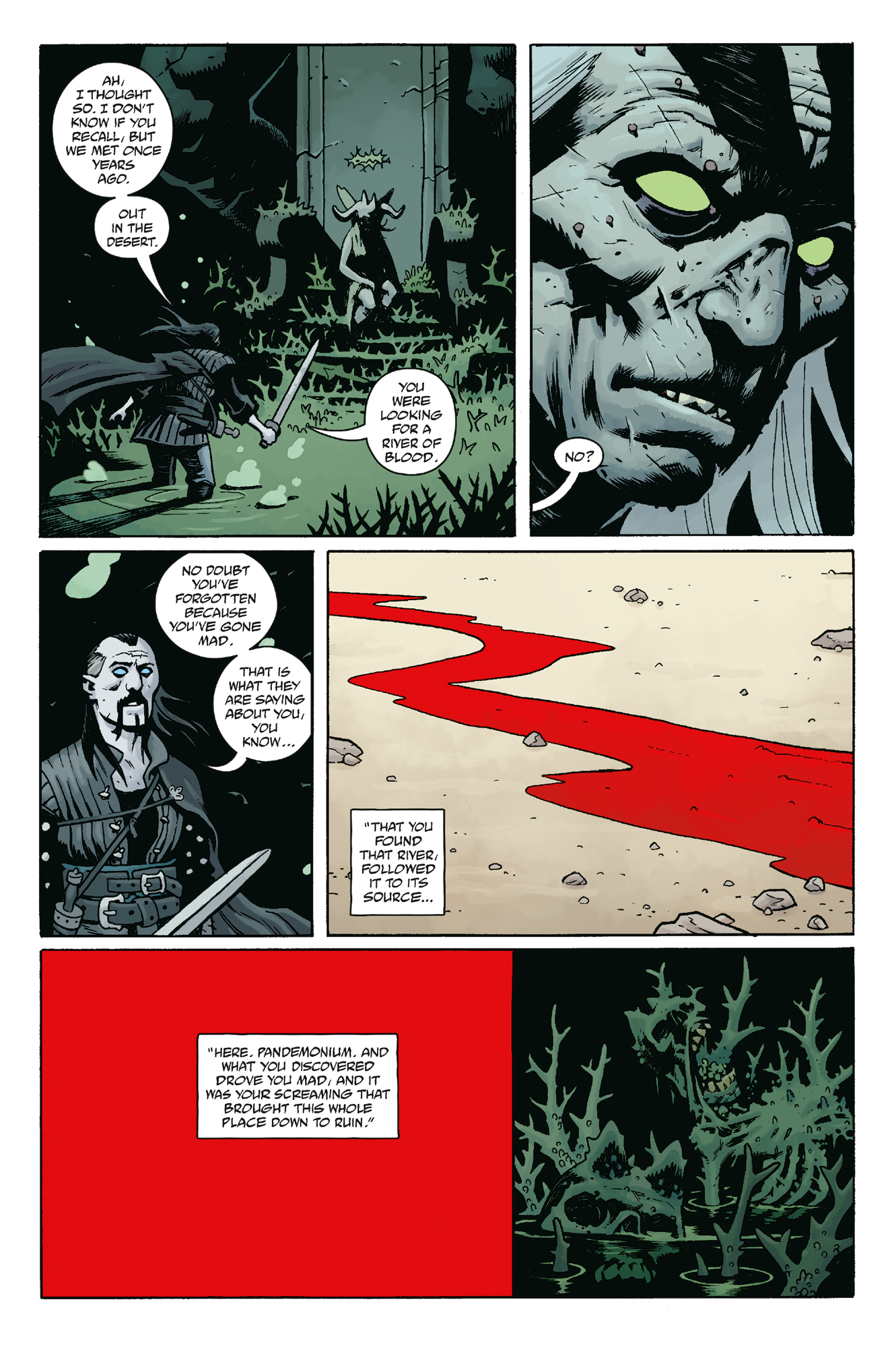 Artwork
Fittingly there are some very menacing images here… visions that show just what Koshchei finds himself face-to-face with and what he is willing to stare down and put himself on the line to stop. The mix of lovely clean line work and choice of colours really bring out the dream/nightmare like landscape of hell. Panels are given enough detail to convey what they need to, which means some panels are populated by larger, bolder shapes, whilst others zoom right in and give a close up detail of the expression of the characters to really drive home what is at stake.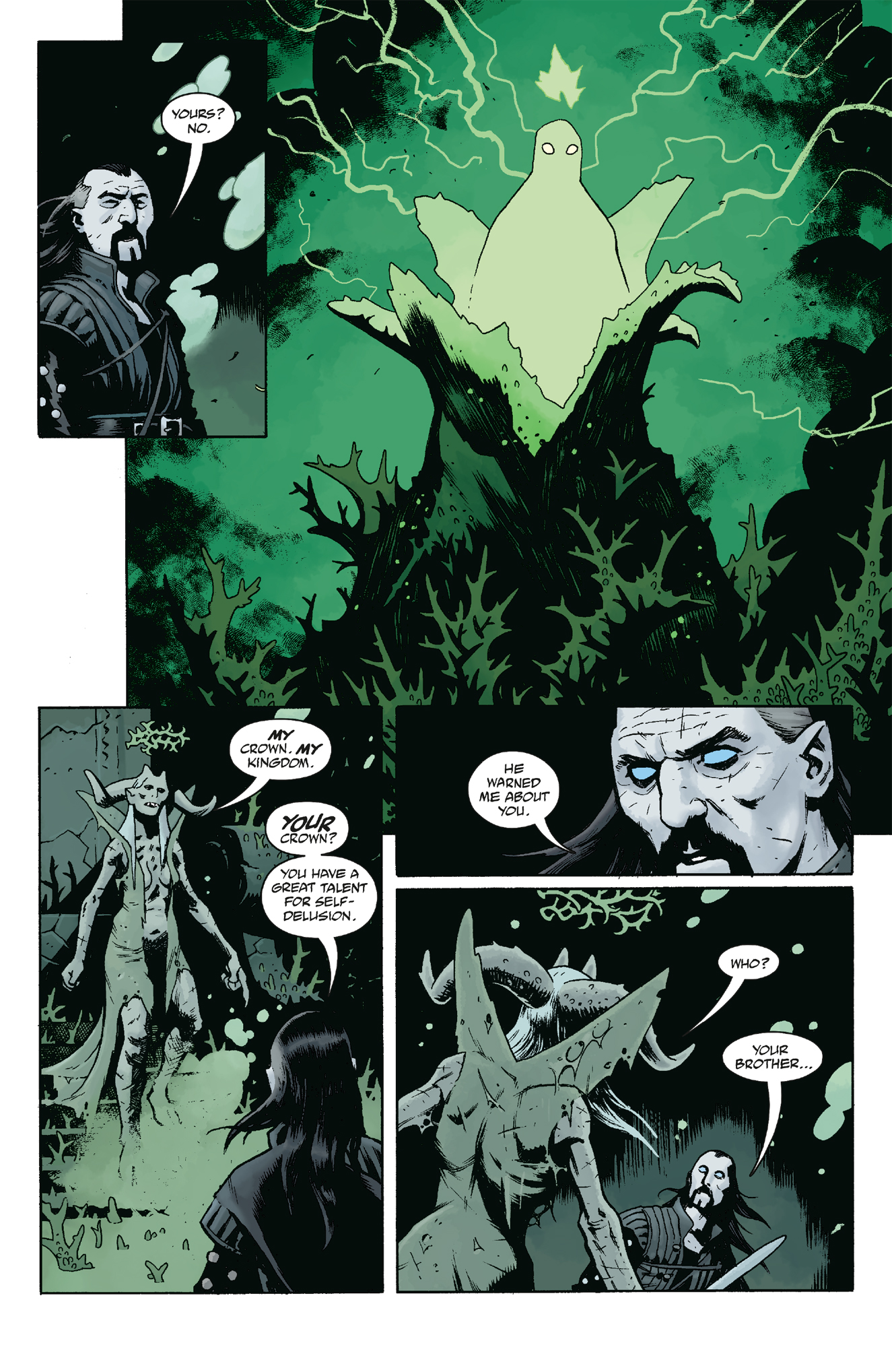 Final Thoughts
I am one of the seemingly few people who quite liked the last Hellboy movie (my only complaint is the volume mix… the music is far too loud compared to everything else). Arguably (for me certainly) one of the greatest tragedies of the poor performance of the film is that we may not get to see Koshchei on the silver screen other than that short hint of him. I love the character of Koshchei… a character that has been through metaphorical hell in his "life" and now finds himself in literal hell and he is still trying to do what he thinks is right. If you've read any other Koshchei stories (in whole or in part) and have grown attached to him as I have, then you have to grab this issue! I can't wait for the complete collection of Koshchei stories… but until that happens, I'll grab up any morsel thrown my way… this is no exception!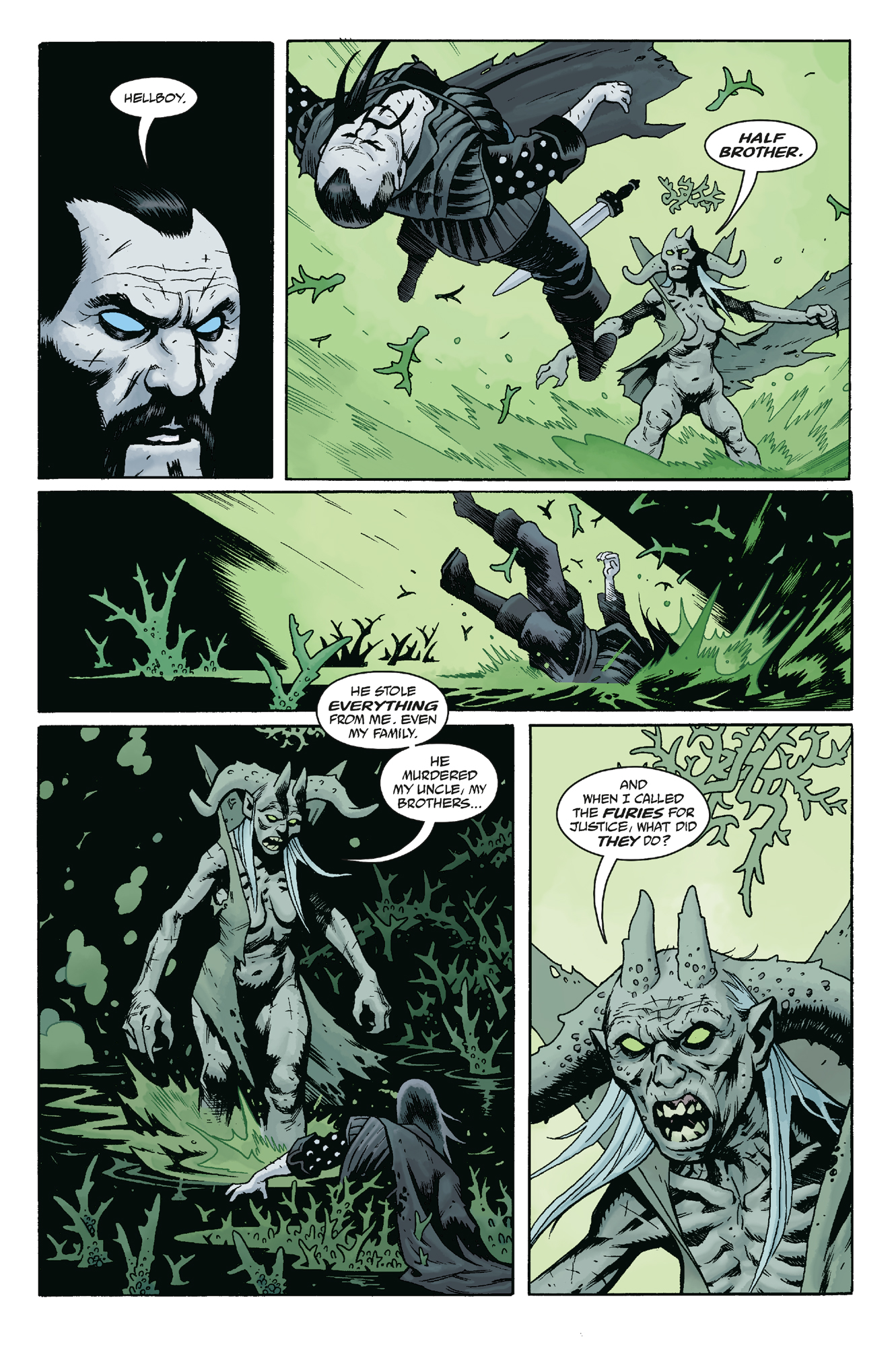 Publisher: Dark Horse
Writer: Mike Mignola
Artist: Ben Stenbeck
Colourist: Dave Stewart
Cover Artist: Ben Stenbeck
Genre: Horror, Fantasy
Format: 32pgs, FC, Miniseries
Release Date: 8th Feb, 2023