Games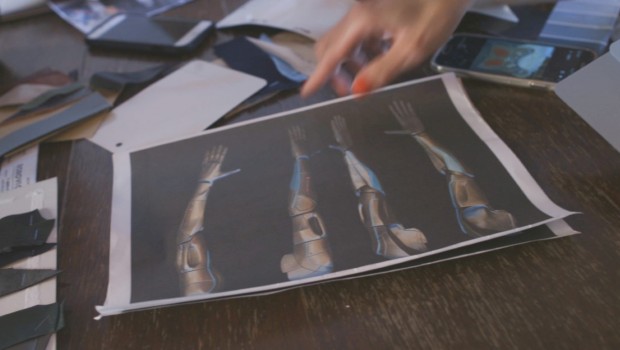 Published on February 3rd, 2016 | by admin
KONAMI-supported Phantom Limb to be shown for first time at inaugural BDYHAX bodyhacking and biohacking convention in Texas
Konami Digital Entertainment B.V. will use the first ever BDYHAX bodyhacking and biohacking convention to showcase the groundbreaking 'Phantom Limb Project'.
The event takes place in Austin's Convention Center in Texas, from February 19th-21st. It will see bodybuilders, tattoo enthusiasts and technological limb replacement and augmentation advances showcased across its three days, and KONAMI will present the 'Phantom Limb Project', alongside its beneficiary, 25-year-old James Young. Su-Yina Farmer, European Communications Manager for KONAMI, will also be in attendance as the pair discusses the origins of the project, its design evolution and the many skilled teams that contributed to its design and realisation.
The prosthetic limb seen in KONAMI's METAL GEAR SOLID V: THE PHANTOM PAIN video game inspired the Phantom Limb project. KONAMI instigated the project to highlight the stunning work prosthetic artist, Sophie De Oliviera Barata produces, and to create a limb ideally suited to James' tastes and needs. In METAL GEAR SOLID V: THE PHANTOM PAIN, series hero Snake (Big Boss) awakes from a nine-year coma to discover his left arm has been removed due to extensive damage. During the course of the game, he adapts and expands the capabilities of his cybernetic replacement until it becomes a vital part of his arsenal.
Sophie De Oliviera Barata started her career making hyper-realistic prosthetic limbs for amputees, but realised there was huge demand for more unique adaptations. This lead her to establish the Alternative Limb Project, wherein users could have a say in their prosthetic, creating limbs that people look at in amazement instead of looking away. She designed the crystal leg used by amputee performer Viktoria Modesta during the opening ceremony of the 2012 Paralympics, and enjoys a reputation as an innovator and a freethinker and has given talks at TED and the Wired Medical Event about her work and its effects.
James was keen to attend BDYHAX to meet like-minded fans of such limbs, and the stylised and multi-functional limb will be shown in a special talk. James tragically lost an arm and a leg when he fell on to the tracks between two carriages of the London DLR. Despite his loss, James has refused to let it interrupt his life and hobbies of travel and video games. He is extremely adept at playing games one handed, and carefully selected by Sophie as a candidate comfortable with the idea of an eye-catching alternative limb and who would benefit from the capabilities it offered. During the project, James has been central to the design and capabilities of the limb, working through ideas and possibilities with Sophie and her support team.
A special documentary that tracks the development of James' limb, and shadows those involved with its creation and production will be revealed at a later date. KONAMI has also created a dedicated Blog to the project – www.ThePhantomLimbProject.com – the Blog and the documentary will showcase the technology being used, the design process from concept to reality, and James getting to grips with the bespoke prosthetic.
METAL GEAR SOLID V: THE PHANTOM PAIN, including METAL GEAR ONLINE, is currently available for the PlayStation®4, Xbox One, PlayStation®3 and Xbox 360.