Games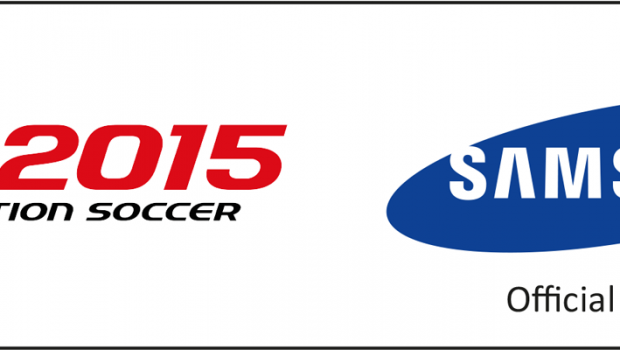 Published on November 17th, 2014 | by admin
KONAMI details bespoke in-game options to showcase stunning visuals of Samsung's Curved UHD TVs in new strategic partnership
Konami Digital Entertainment B.V. has announced a strategic partnership with Samsung. The agreement focuses on KONAMI's PES 2015 title, with the game featuring a stunning 'Fan View' option that features special game-play camera angles, perfectly suited for use with Samsung's new Curved UHD TVs. Showing the on-field action in breathtaking clarity, the 'Fan View' mode will be available on the PlayStation®4, Xbox One™ and Windows PC versions of PES 2015 and will be made available through a digital-download update coming December 2014.
PES 2015 has been hailed as the most incredible videogame simulations of football and is based on the ethos of 'The Pitch is Ours.' The combined efforts of KONAMI's Tokyo and Windsor-based PES Productions teams have focused on recreating the drama and tension associated with a vital match. Thus, PES 2015 boasts utterly responsive controls and unrestricted gameplay, where the user has complete control over how they play. Every pass, shot or run is finely balanced to give maximum player satisfaction within PES 2015's on-field action.
"PES 2015 is a stunning-looking game and one that deserves to be played in the best possible environment," commented Shinji Hirano, President for Konami Digital Entertainment B.V. "The Samsung Curved UHD range has been developed for total immersion and our dedicated 'Fan View' feature truly highlights the incredible definition the game enjoys and shows its incredible likenesses and animation off in style." 
"We are delighted to be working closely with KONAMI and looking to create bespoke in-game elements that showcase the power of our Samsung Curved UHD screen range," added Stephen Taylor, CMO at Samsung Europe. "PES 2015 looks stunning on our Curved UHD TV, with its incredible gameplay brought to life with vivid clarity." 
PES 2015 is currently available for the PlayStation®4, Xbox One, PlayStation®3, Xbox 360 and PC.