Games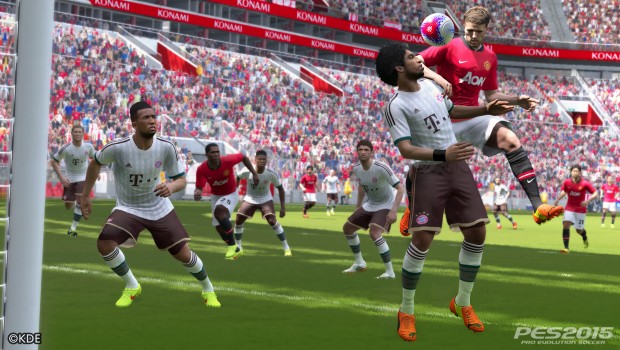 Published on October 10th, 2014 | by admin
KONAMI Confirms BRAZILian ANNOUNCERS and new trailer FOR PRO EVOLUTION SOCCER®2015 AT bRASIL gAME sHOW
October 9, 2014 – São Paolo, Brazil – Konami Digital Entertainment, Inc. today announced at Brasil Game Show that Pro Evolution Soccer®2015 will include the voice talents of renowned Brazilian soccer announcers Silvio Luiz and Mauro Beting calling the action in their native Portuguese when the game is released worldwide in November 2014. Konami also announced a new trailer that features the top 21 Brazilian club teams. The trailer debuts today at Brasil Game Show in São Paolo, which runs from Oct. 9-12. Konami will be exhibiting at the show in Booth #PO1.
"PES captures the realism of soccer like no other video game on the market, and we continue to do this through signature elements like the legendary Brazilian commentary team for Portuguese PES players throughout the world," said Tomohiro Uesugi, President of Konami Digital Entertainment, Inc. "With our latest trailer, we're giving Brazilian console game players, and those throughout the rest of the world, another reason to celebrate the incredible experience."
Serving as the distinctive Portuguese voices of the PES series since 2011, Silvio Luiz – known for his work as a radio and television host and as a soccer referee – and Mauro Beting – known for his work on radio and as a journalist and book author – once again bring their experience to Konami's premier soccer video game.
Pro Evolution Soccer 2015 includes notable soccer announcers from throughout the world based on the chosen language of PES players. Konami will announce broadcast voice talent for other regions prior to the game's November release.
Pro Evolution Soccer 2015 will be released 13 November 2014 for the PlayStation®4 computer entertainment system and the Xbox One. The title is the first in the series to make an appearance on the new wave of console hardware. Additionally it will also be available on PlayStation®3, Xbox 360 and PC.
Pro Evolution Soccer 2015, winner of several key awards this year, sees a true return to its core values of total and super responsive controls, where the user has unrestricted control over how they play. KONAMI has completely reworked numerous gameplay elements to ensure every pass, shot or off-the-ball run is finely balanced to give maximum player satisfaction within Pro Evolution Soccer 2015's on-field action.