Games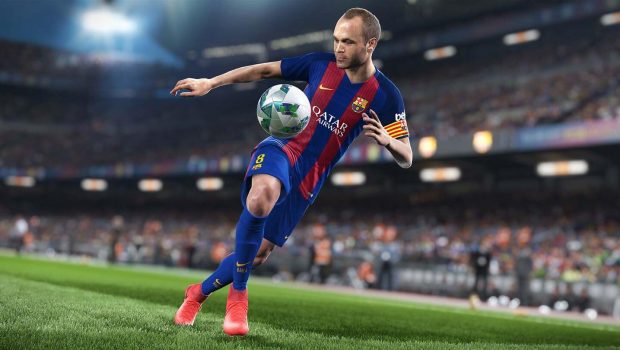 Published on September 29th, 2017 | by admin
KONAMI and AC Milan announce Global Partnership
Sydney, 29th September 2017 – Konami Digital Entertainment B.V. has reached an agreement with the Italian football club AC Milan to become the club's Official Football Video Game Partner. The new deal expands on KONAMI's long standing license agreement for its renowned Pro Evolution Soccer (PES) series, and affiliated titles for mobile platforms.
The agreement comes as KONAMI continues to add the world's best teams to its roster of global partners.  AC Milan is a historic club, renowned for its quality, creative talent and silverware success. It's one of Italy's top teams, with a great history and heritage in world football.
Since its inception in 1899, AC Milan has consistently finished near the top, if not at the top, of Italy's Serie A league which it has won 18 times. It is officially the most successful Italian club internationally having won the UEFA Champions League seven times, the UEFA Cup Winners' Cup twice and it's the five times winner of the UEFA Super Cup.
The agreement will see KONAMI use its proprietary 3D scanning systems to create the in game models of the AC Milan club, including the stadium and players, in PES 2018. This technology will ensure all players are virtually photo realistic and KONAMI will be given extensive access to measure the San Siro stadium to reproduce its exact dimensions within the videogame. At the same time, the technology will also accurately recreate the sounds and atmosphere from the stadium to give the user the most realistic recreation of San Siro as possible.
This 3D scanning system recreates the first team squad with incredible detail. KONAMI will capture not just the appearances and builds of players like Leonardo Bonucci, Gianluigi Donnarumma and André Silva but also their playing styles, on and off-the-ball movements, and tactical abilities so that they are instantly recognizable within the game.
KONAMI will also enjoy a high level of visibility within AC Milan's ground, San Siro. The company will enjoy prominence across the San Siro's match-day LED sponsor boards, and PES 2018 will also be promoted via the ground's giant LED screen. Additional promotions will take place in official partner zones in the ground, the Milanello Sport Centre where the players train, and the Vismara Sport Centre.
"We welcome KONAMI as a worldwide partner who can truly showcase our on-field prowess in its world-renowned PES series," said Lorenzo Giorgetti, Chief Commercial Officer of AC Milan. "We look forward to offering the talented teams behind the games incredible access to our players and the San Siro, thus allowing our fans to match our match day heroics perfectly within PES titles."
"AC Milan is one of the most renowned clubs in the world let alone Europe," commented Jonas Lygaard, Senior Director – Brand & Business Development for Konami Digital Entertainment B.V. "We are thrilled to partner with them. They have an enviable roster of talent in all their teams and we will honour them by replicating their skills and ability within PES 2018. KONAMI is dedicated to working with the true greats and AC Milan is exactly that."