Comps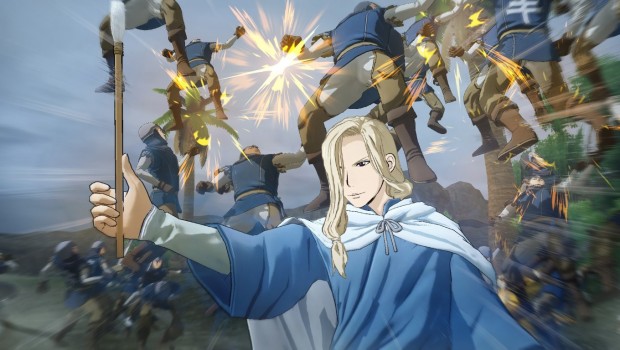 Published on September 18th, 2015 | by admin
KOEI TECMO RELEASES NEW SCREENSHOTS AND INFORMATION FOR ARSLAN: THE WARRIORS OF LEGEND
Sydney, 18th September 2015 – Koei Tecmo Europe released today a batch of new assets for the upcoming Arslan: the Warriors of Legend, a tactical action title based on the epic novel, manga, and anime IP 'The Heroic Legend of Arslan'.
The brand new assets reveal four additional playable characters. Diverse yet oddly complementing each other's skills and expertise, this band of wandering warriors will help the Crown Prince Arslan on his fateful journey to reclaim his throne and liberate his kingdom. Every one of these unique individuals has their own special move, designed to impressively clear the battlefield of their numerous enemies with a dramatic effect!
The new characters revealed are:
Farangis: an exquisitely beautiful priestess of Mithra who was sent to protect Arslan at the battle of Atropatene. Her mysterious skills include an uncanny dexterity with the bow and the ability to communicate with djinn.
Gieve: a wandering bard and skilled warrior who initially follows Arslan due to his attraction to Farangis, but gradually grows to care for Arslan's cause. Although his is proficient with many weapons, he prefers to take one his enemies using an Oud! Alfreed: the daughter of the 'Zot' tribe leader. Alfreed is an expert rider and quite handy with a bow and sword and develops an infatuation with Arslan's strategist, Narsus, after he saves her life. Kishward: A Cavalry General of Pars, whose dual- wielding fighting style gave him the name 'Twin-Blade General'. He has long had a friendly relationship with Arslan thanks to their shared love of falconry.
Additionally, Koei Tecmo released today a Japanese gameplay trailer in support of the first ever hands-on playable look of this bright, cell-shaded world! A ten minute demo of Arslan: the Warriors of Legend will be available to the public during Tokyo Game Show this week.