Games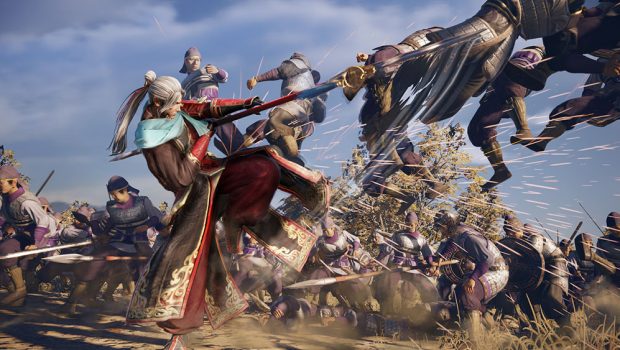 Published on January 17th, 2018 | by Admin
KOEI TECMO EUROPE DETAILS NEW OPEN WORLD FEATURES FOR UPCOMING EPIC, DYNASTY WARRIORS 9
Fight Powerful Foes, Gather New Resources and Become a Powerful Warrior While Traversing a New Sizable Map!
Sydney, Australia – 17th January 2018 – Today, KOEI TECMO further detailed the open world functions for upcoming epic DYNASTY WARRIORS 9, which will be released across Australia and New Zealand on the 13th February 2018 for the PlayStation®4 computer entertainment system, and Xbox One, the all-in-one games and entertainment system from Microsoft.
In DYNASTY WARRIORS 9, roaming off the beaten path opens up greater experiences outside of the main story line – allowing powerful enemies to appear and challenge players with their advanced abilities and skills. These formidable opponents come in the form of humans; such as bandits, or beasts; such as wolves, which will provide additional valuable items or materials as a reward upon defeat. It may be tempting to take on these foes to gain the plethora of takings, but the situation should be carefully assessed – as fleeing from battle may be the safer option.
One skill warriors can complete to prepare for tough encounters is cooking. By visiting a teahouse, or the player's own hideaway, materials such as meat and vegetables can be used to prepare a meal that will grant temporary boosts to their characters. DYNASTY WARRIORS 9's new boosts offer various effects including, but not limited to; increased experience, strength, defence, speed and jump abilities. Devouring a hearty meal ahead of an important battle is a surefire way to turn the tide of battle in the player's favour. During a player's stay at these locations, they not only have the option to cook and eat food to earn an advantage in battle, they can manipulate the time of day (morning, noon, dusk, night) by advancing it to speed up their health recovery.
Another way of ensuring an edge in battle is through crafting new weaponry. These new weapons are crafted through scrolls – useful items which detail the required materials for a player to collect. To unlock the abilities to craft weapons, the required scrolls for each weapon must be collected; with some weapon's blueprints split across multiple scrolls. Players are rewarded scrolls upon completing missions or by defeating certain enemies, which will unlock a weapon which can only be crafted at a blacksmith. Gems and accessories can also be crafted, which provide substantial boosts to the player. Gems are also found throughout the world and are used in the weapon's forging process to provide additional effects – including a variety of different elemental abilities.
When exploring DYNASTY WARRIORS 9's vast world map, players are able to call on their noble steed to help them quickly traverse long distances. At the start, your horse will have relatively limited abilities, which can then be enhanced through riding experience via long distances or fighting on horseback. Starting abilities also differ according to the horse's mane, thus two horses of the same species can grow in experience at completely different rates. New horses can also be unlocked and purchased at stables, all starting at different skill levels and ready for development.
An action-packed trailer detailing the exciting new features in DYNASTY WARRIORS 9, alongside a fresh batch of artwork assets were released, offering a look into the open world features revealed today and costume designs, alongside plenty of screenshots from the new installment to the series! 
For more information and to keep in touch with the latest news on DYNASTY WARRIORS 9 please visit the official site at www.koeitecmoeurope.com/dw9 or be part of our community on  www.facebook.com/koeitecmogames and follow us on Twitter @koeitecmoeurope.