Games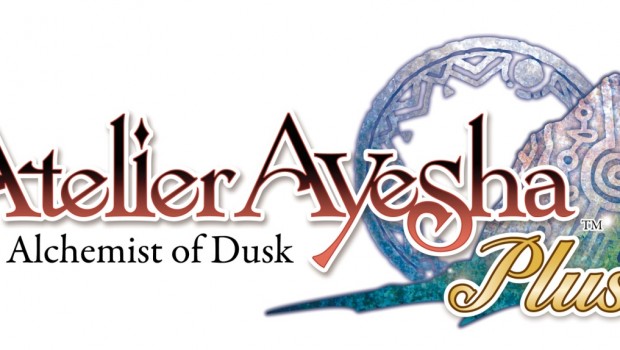 Published on November 10th, 2014 | by admin
KOEI TECMO EUROPE CONFIRMS LAUNCH DATES FOR ATELIER AYESHA PLUS: THE ALCHEMIST OF DUSK AND ATELIER SHALLIE: ALCHEMISTS OF THE DUSK SEA
Final Chapters of revered alchemy RPG series to unfold early 2015 on PlayStation 3 and PlayStation Vita
KOEI TECMO EUROPE is pleased to announce that the latest installments for the esteemed ATELIER series are confirmed for release. The grand finale of developer Gust's Atelier Dusk series will bring Atelier Ayesha Plus: The Alchemist of Dusk to the PlayStation®Vita handheld entertainment system on 13 January 2015 and finish with Atelier Shallie: Alchemists of the Dusk Sea for the PlayStation®3 computer entertainment system on 12 March 2015.
Atelier Ayesha Plus: The Alchemist of Dusk tells the tale of Ayesha Altugle, who, after the death of her grandfather and the disappearance of her younger sister Nio, now lives alone blending healing cures to sell in her workshop. Upon a vision of Nio appearing near her empty grave, Ayesha, convinced she is still alive begins her search to save her.
The enhanced PlayStation Vita version will bring new features including dual audio, bosses from Atelier Escha & Logy: Alchemists of the Dusk Sky, new costumes, a hard mode and the Album missions which unlock exclusive costumes and gameplay features and the ability to change party members at any time. Additionally, almost all content from the original PlayStation 3 version can be carried over.
Atelier Ayesha Plus: The Alchemist of Dusk will be available on the PlayStation®Vita via the PlayStation®Network.
Atelier Shallie: Alchemists of the Dusk Sea closes the final chapter in the Atelier Dusk series. It is the incarnation of features developed based on community feedback of the previous Dusk titles, including new systems that combine ease of entry for newcomers and the choice to advance gameplay for long-time fans. The battle system will incorporate strategy and speed and the time management system will be free from restrictions; allowing unlimited play time. Alchemy RPG fans can also look forward to a straightforward menu in the engaging Synthesis system.
In Atelier Shallie: Alchemists of the Dusk Sea players chose to play as either the reserved, mission-focused Shallistera, daughter of a tribal leader who embarks on voyage to find a cure for her ailing father or ambitious, energetic Shallotte, who has been struggling to bring success to the alchemy workshop since the passing of her father. While their personalities and appearance are drastically different, they both share the nickname "Shallie" and uncover the reasoning why along each of their journeys. The dual main character system has been improved with separate stories and multiple endings for Shallistera and Shallotte.
For the first time in the Atelier series, Atelier Shallie: Alchemists of the Dusk Sea will include a 360 degree camera, giving players more freedom as they explore a vast world map that has expanded greatly with many new environments that evolve based on how the player progresses. In the new Quest system players can either take on only assignments necessary to progress the game or earn more points engaging in additional, more challenging quests.
Atelier Shallie: Alchemists of the Dusk Sea will be available on the PlayStation®3 through EB Games, JB Hi-Fi and selected gaming stores.