Events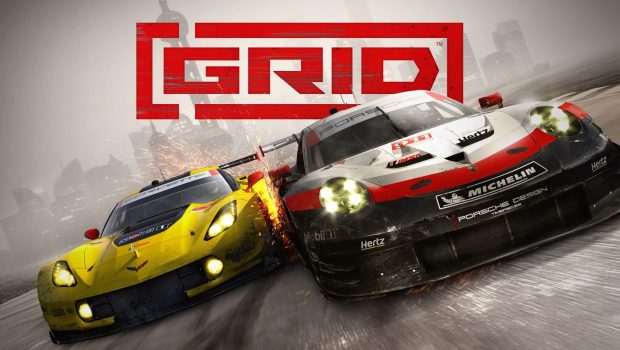 Published on October 1st, 2019 | by Alex Novus
Koch Media unveils an exciting line-up for Melbourne's PAX Australia on October 11-13
With PAX Australia fast approaching, Koch Media today revealed the exciting details of its show debut delivering the hottest titles from both the THQ Nordic and Codemasters' line-ups to fans at the show. For Paradox fans, in anticipation of the upcoming RPG Vampire: The Masquerade – Bloodlines 2, we've teamed up with Paradox Interactive and White Wolf to create an exclusive live show panel experience to quench their thirst for the World of Darkness.
Players can visit us at booth #1200 in the Exhibition Hall and get their hands on the seven games below:
Biomutant
Do you like furry, Gun-Fu, post-apocalyptic, vibrant open world madness? Make this game entirely your own by crafting unique weapons, and completely re-coding your genetic structure to save the world from destruction…or to speed that destruction along.
Desperados III
Join a band of rebellious cowboys in the wild and unforgiving west. This real-time strategy game offers deception, brute force, stealth, and voodoo to crush your enemies and overcome all obstacles
Darksiders Genesis
Tear your way to Hell and back with the sly gunslinger Strife, or crush your enemies underfoot with the stoic, but powerful War. Ravage the hordes of demons in frenetic single player mode, or deadly two-player cooperative mode.
Destroy All Humans!
Lord your supernatural alien powers over the weak, inferior humans of 1950's America in this re-make of the cult classic! Infiltrate fragile democracies, obliterate backwards architecture, and most importantly- Destroy All Humans!
SpongeBob SquarePants: Battle for Bikini Bottom – Rehydrated
Are ya ready kids?! Play as SpongeBob, Patrick, and Sandy, and use their unique set of skills to save Bikini Bottom in this completely repolished take on the beloved game! Prove to evil Plankton that crime pays even less than Mr. Krabs.
Monkey King: Hero is Back
You are the all-powerful Monkey King, your powers curbed by the higher powers that be. Your task is to use your comical Kung-Fu powers to rescue the children of a nearby village from the monsters that have them under attack. This is the only way to free yourself from the powerful forces that keeps your true potential at bay.
GRID
Fresh off launch, Codemasters' epic franchise returns to the track for Australian racing fans, giving them a chance to race like no other.
Vampire: The Masquerade – Bloodlines 2 Presents: Melbourne By Night
A prequel to Seattle By Night
EB Live Theatre – Sunday, October 13th at 1:30pm
To celebrate the long-awaited Bloodlines 2 releasing next year, we're proud to present a live game of Vampire: The Masquerade set in the seedy underbelly of our very own Melbourne as seen through the lens of the World of Darkness.
You will join a cast of familiar faces as they take on the role of Vampires facing a heinous plot. Together, the Kindred must foil a threat to the Masquerade, all the while wrestling with their waning humanity and the constant pull of the Beast that now dwells inside them…
Lead by Storyteller Brian Holland from White Wolf, this event is a perfect introduction to the world of Vampire, as well as a must-see for all fans of the World of Darkness.
Can't attend PAX Australia? Tune in to the PAX Twitch channels to watch the panel LIVE.