Games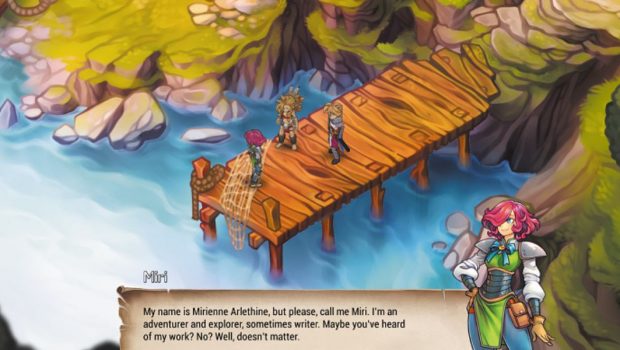 Published on May 11th, 2017 | by admin
Klabater presents the new trailer for Regalia: Of Men and Monarchs. Claim the throne of the kingdom of Ascalia on May 18th
Your story begins in somewhat unexpected circumstances. Who would have thought that after your father passed away you would inherit… a wondrous kingdom far, far away? Unfortunately, the problem is that as soon as you arrive in Ascalia you find out the kingdom is drowning in debt. And this burden is yours to carry!
That's why the kingdom of Ascalia needs your help. Not only is the royal vault empty, but it seems the rest of the city is… well, in ruin. To bring glory back to your family's name, you will have to work hard, use diplomacy, and run the city like a true ruler!
In Regalia: Of Men and Monarchs you will explore a fairytale universe, experience a story full of twists and turns, and learn how to rule a kingdom. You will take part in turn-based combat in battle against a wide range of monsters and bandits, while you will need to employ strategic thinking to ensure the prosperity of your land. You will travel through six different regions full of missions – with over 30 hours of playtime. Meet companions, make friends, and forge enduring relationships – it is certain to pay off.
You won't have to wait long, as indie video game publisher Klabater and developer Pixelated Milk can proudly announce that the release date of Regalia for Windows, OS X, and Linux is set for May 18th.
But you don't have to wait to play. Preview keys are available right now and Regalia: Of Men and Monarchs will be at Klabater's booth at PAX East in Boston, March 10–12th!
FEATURES:
Robust turn-based combat full of challenges
6 different regions to explore, each filled with battles, adventures, bosses, and more!
More than 20 unique characters to meet, recruit, and befriend. Foster relationships and create the ultimate team of misfits!
Everything you need to be a successful king: town management, diplomacy, expeditions, and more
A light-hearted story with tons of humor and a fair amount of epicness
Over 30 hours of gameplay
Huge replayability factor: you won't discover all the content in just one playthrough
Craft powerful new weapons
Beautiful graphics with hand-drawn 2D backgrounds
Orchestral soundtrack composed by Game Audio Factory, known for their work on Furi, Endless Legend, and Endless Space
Professional English voice acting
Samurai dwarves!
More information about Regalia: Of Men and Monarchs can be found on the official website: https://www.regaliagame.com, and on Facebook and Twitter.