Games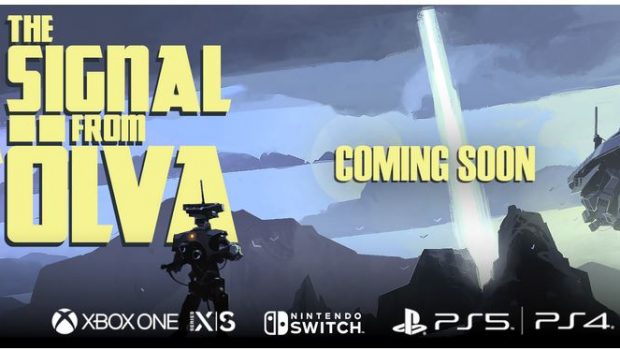 Published on September 14th, 2023 | by Admin
Klabater Forges a Strategic Porting Partnership with Big Robot Ltd for The Signal From Tölva – Soon on Consoles
Klabater is thrilled to announce a groundbreaking porting agreement with renowned game developer from United Kingdom, Big Robot Ltd. This strategic partnership is set to redefine the gaming world by extending the console accessibility of their critically acclaimed open-world first-person shooter, The Signal From Tölva, initially launched on April 10, 2017. Now the titles is coming on Xbox One, Xbox Series X|S, PlayStation 4/5, and Nintendo Switch.
Watch their original PC Trailer from Jim Rossignol
The Signal From Tölva takes players on a journey to a haunting and distant future world, providing an intense open-world first-person shooter experience. Embark on a quest to discover the secrets of a mysterious signal as you unlock a formidable arsenal of weapons and enlist the aid of robotic allies in the ongoing battle between rival factions. The secrets you uncover will give you the power to shape the fate of an entire world.
As mentioned in Kotaku:
"The Signal From  Tölva is Basically Far Cry With Robots"
Key features of The Signal From Tölva:
Explore a single-player shooter set in a weird, sprawling, tranquil alien landscape.
Fight a war of territory control against dynamic and ferocious AI.
Recruit allied robots to fight alongside you.
Equip electronic countermeasures, plasma shields, and savage beam weapons for intense skirmishing.
Unlock the secrets of the signal and enjoy the rich, complex fiction behind the Tölva.
Delve into science fiction mystery as you investigate the haunting highlands of Tölva.
This collaboration between Klabater SA and Big Robot Ltd represents an momentous chapter in the evolution of The Signal From Tölva, ensuring that this gaming experience will soon be available to an even broader, console audience. Stay tuned for more details and prepare to embark on an unforgettable journey in the world of The Signal From Tölva.
The console iterations of The Signal From Tölva are in the works and are expected to launch on Xbox, PlayStation, and Nintendo Switch. Devotees of the game can anticipate getting lost in the intriguing world inspired by the art of Ian McQue.