Hardware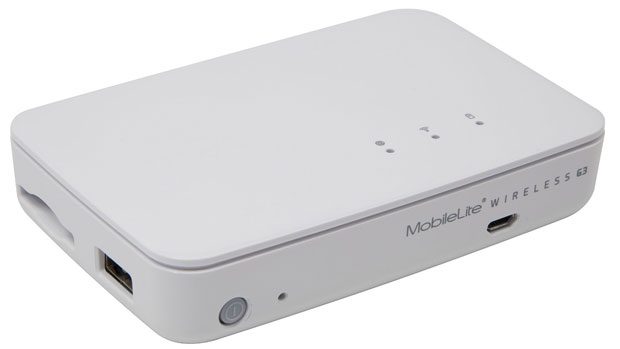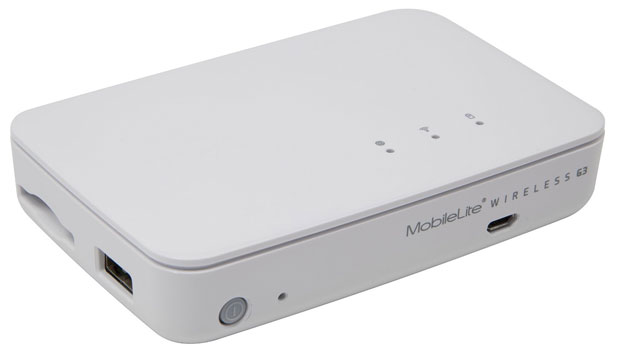 Published on May 6th, 2016 | by Tony Smith
Kingston MobileLite Wireless G3 Review
Summary: The Kingston MobileLite Wireless G3 is a mobile must for smartphones!
This handy little device from Kingston is perfect for smartphone users who regularly use their device and need an additional charging option plus the ability to transfer information. The device in question is the Kingston MobileLite Wireless G3 which boasts a 5400 mAh battery and a SD Card slot in order to move information between the card and your 'smart' device (e.g. Galaxy S7 or iPad).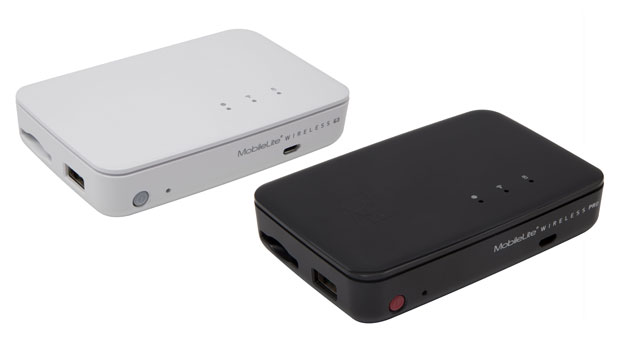 It should also be noted that the Kingston MobileLite Wireless G3 comes in a professional edition which comes with 64GB of inbuilt storage and it increases the battery to 6700 mAh which is almost 25% more of capacity. The system supports the following file formats that include FAT, FAT32, NTFS and exFAT with the reader supporting  SD, SDHC, SDXC and microSD / microSDHC / microSDXC with an included adapter.
In terms of appearance, the Kingston MobileLite Wireless G3 is a well designed product with an accessible power button and LED's to inform the user of what's happening on the device. It weighs in at 191 grams which is quite light as well. Size wise, the MobileLite measures at 115mm x 80mm x 24mm. Given the colour of the MobileLite Wireless G3, it definitely has parallels to Apple 'white' and in a perfect world, Kingston should have released a few different colours but that's only nit-picking.
To help get you started, Kingston have also included a quick start guide and also a mini USB cable to connect it to your USB charger or computer. To charge your smart device, you simply connect its cable to the MobileLite and presto. Given that I'm always out and about, charging on the go and the portability of the Kingston MobileLite Wireless G3 is definitely a highlight of this product. According to Kingston, the G3 will last for 11 hours through continuous use and in terms of charging your phone, you could get around 2 charges.
The other aspect about the Kingston MobileLite Wireless G3 is the ability to transfer files to and from the product. In order to do this, you first need to download the free app from Kingston for either your Android or iOS device. Once you've installed the app on your device, you then need to select the MobileLite from available wireless networks (which includes both 2.4Ghz and 5Ghz) in order to finalise the initial setup.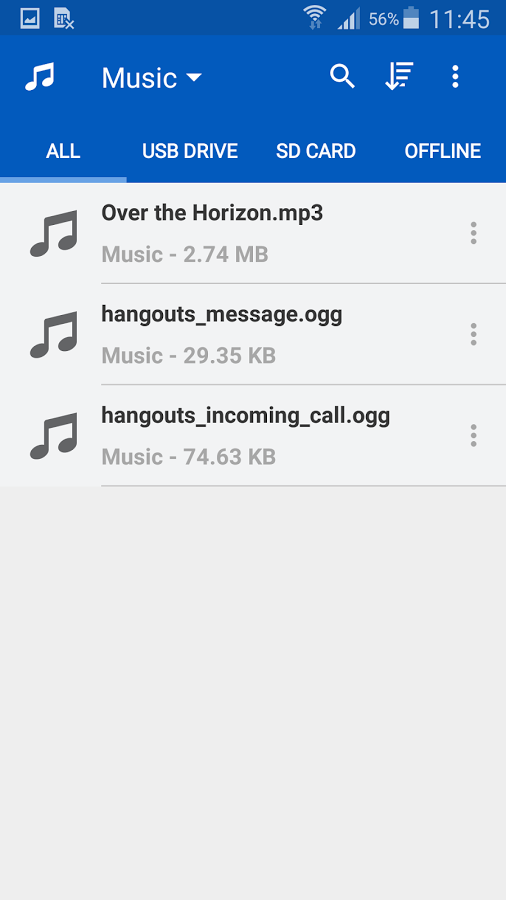 On an Android system, transferring files between the MobileLite and our Galaxy S6 was quite easy, not to mention quite quick. I must admit that app has been designed for ease and the interface is well structured. Interestingly enough, certain files can be viewed and even played through the app such as MP3, MP4 and PDF documents. Video support is limited to 2GB and for users that heavily use the camera on their smartphones, the camera roll allows you to easily move photos and video to help free up space.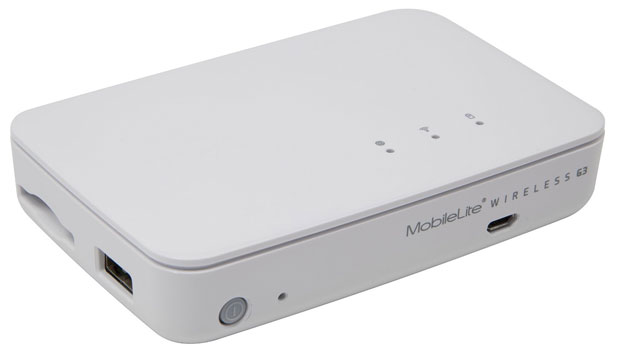 Final Thoughts?
With a RRP of $79.99AUD (May 2016), the Kingston MobileLite Wireless G3 is a great portable product that allows users to not only charge their smart devices but also transfer files to and from the device. Ideally it's been designed for smartphones and for those taking long trips, this portable product could easily become part of your life that even comes with a two year warranty for additional peace of mind.
Another great product from Kingston!
Specifications
MobileLite Wireless G3 Features and Specifications:
•    Inputs for Storage: USB
SD – reads SD, SDHC, SDXC and microSD/microSDHC/microSDXC     (with included adapter)
•    Supported File Systems: FAT, FAT32, NTFS, exFAT
•    Dimensions: 115mm x 80mm x 24mm
•    Weight: 192g
•    Wireless Network Interface: 2.4GHz 802.11b/g/n & 5GHz 802.11ac
•    WLAN Ethernet Port: to function as an access point
•    Rechargeable Battery: up to 16 hours of continuous use; built-in Li-ion 5400 mAh battery with 3.8V 2.0A output maximum
•    Local Storage4: wirelessly transfer files to and from the MobileLite app and the MobileLite Wireless hardware
•    Camera Roll Support4: allows users to move photos and videos from their mobile device to MobileLite Wireless in order to free up space
•    Cable: USB to micro USB cable included
•    Operating Temperature: 0°C – 40°C
•    Storage Temperature: -10°C – 45°C
•    Guaranteed: two-year warranty, free technical support
•    Customisable Device Name: (SSID) User selectable Wi-Fi priority list when there are multiple APN/Key available
•    File Support5:  MobileLite Wireless can store any file type. Playback and viewing are based on the files supported by the mobile device
•    General File Format Support5:
o    Audio: MP3, WAV
o    Video6: m4V, mp4 (H. 264 video codec)
o    Image: jpg, tif
o    Document: pdf
•    Compatible Mobile Devices7:
o    iPad 2 / 3rd Gen / 4th Gen / Air / Air 2
o    iPad Mini / Mini 2 / Mini 3 / Mini 4
o    iPod Touch 5th Gen / 6th Gen
o    iPhone 4S / 5 / 5S / 6 / 6+ / 6S / 6S+
o    Fire, Fire HD (4.0+)
o    Android (4.1+)
MobileLite Wireless Pro Features & Specifications:
•    Storage Included3: 64GB
•    Inputs for Storage: USB
SD – reads SD, SDHC, SDXC and microSD/microSDHC/microSDXC  (with included adapter)
•    Supported File Systems: FAT, FAT32, NTFS, exFAT
•    Dimensions: 115mm x 80mm x 24mm
•    Weight: 194g
•    Wireless Network Interface: 2.4GHz 802.11b/g/n & 5GHz 802.11ac
•    WLAN Ethernet Port: to function as an access point
•    Rechargeable Battery: up to 19 hours of continuous use; built-in Li-ion 6700 mAh battery with 3.8V 2.0A output maximum
•    Local Storage4: wirelessly transfer files to and from the MobileLite app and the MobileLite Wireless hardware
•    Camera Roll Support4: allows users to move photos and videos from their mobile device to MobileLite Wireless in order to free up space
•    Cable: USB to micro USB cable included
•    Operating Temperature: 0°C – 40°C
•    Storage Temperature: -10°C – 45°C
•    Guaranteed: two-year warranty, free technical support
•    Customisable Device Name: (SSID) User selectable Wi-Fi priority list when there are multiple APN/Key available
•    File Support5:  MobileLite Wireless can store any file type. Playback and viewing are based on the files supported by the mobile device
•    General File Format Support5:
o    Audio: MP3, WAV
o    Video6: m4V, mp4 (H. 264 video codec)
o    Image: jpg, tif
o    Document: pdf
•    Compatible Mobile Devices7:
o    iPad 2/ 3rd Gen / 4th Gen / Air / Air 2
o    iPad Mini / Mini 2 / Mini 3 / Mini 4
o    iPod Touch 5th Gen/6th Gen
o    iPhone 4S /5 / 5S / 6 / 6+ / 6S / 6S+
o    Kindle Fire, Fire HD (4.0+)
o    Android (4.1+)