Hardware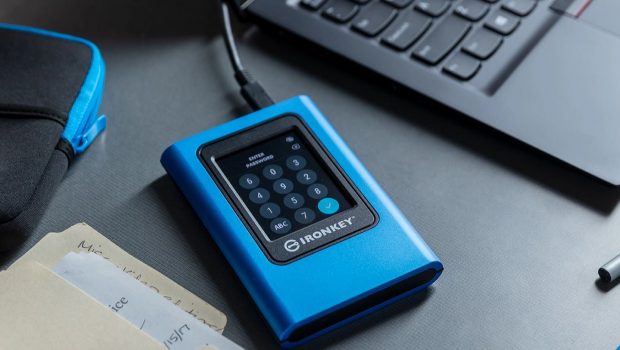 Published on August 14th, 2022 | by James Wright
Kingston IronKey Vault Privacy 80 External SSD Review
Summary: The Kingston IronKey Vault Privacy 80 External SSD protects your data... REALLY... and like a Mission Impossible movie, it will literally delete your data if it falls into the wrong hands!
ABOUT: Kingston IronKey™ Vault Privacy 80 External SSD is Kingston's first innovative OS-independent hardware-encrypted external SSD with touch screen for data protection. VP80ES safeguards against Brute Force attacks and BadUSB with digitally-signed firmware. Brute Force attack protection crypto-erases the drive if the Admin and User passwords are entered incorrectly 15 times1 in a row by default. The drive is FIPS 197 certified with XTS-AES 256-bit encryption using a Common Criteria EAL5+ (CC EAL5+) certified secure microprocessor, and is TAA compliant.

Kingston IronKey Vault Privacy 80 External SSD Review: If you're seeking the ultimate data protection, then look no further as Kingston have delivered the ultimate device with their Kingston IronKey Vault Privacy 80 External SSD that is FIPS 197 Certified with XTS-AES 256-bit Encryption plus a wealth of powerful features that in turn gives you true peace of mind. The Kingston IronKey Vault Privacy 80 External SSD is also available in three sizes, 460GB, 960GB (reviewed) and 1920GB that is backed by a three-year warranty from Kingston.
Superbly packed from the Kingston and once out of the box, the first thing that I noticed was how well built this product is that is a combination of zinc and strong plastic that aesthetically looks quite distinct. The device comes with a USB 3.2 (Gen 1) Type-C interface and for such a secure SSD, it is quite small in size at 122.5 mm x 84.2 mm x 18.5 mm with a weight of just 262 grams. According to Kingston, the IronKey can operate in temperatures from -20°C to 60°C and is compatible with Microsoft Windows, macOS, Linux and Chrome. However what stands out the most is the colour touch screen that via the passcode allows you to access your data. The drive also comes with all the accessories you need to connect it to various devices that include a Type-C to Type-C and a Type-C to Type-A cable plus a handy carry case.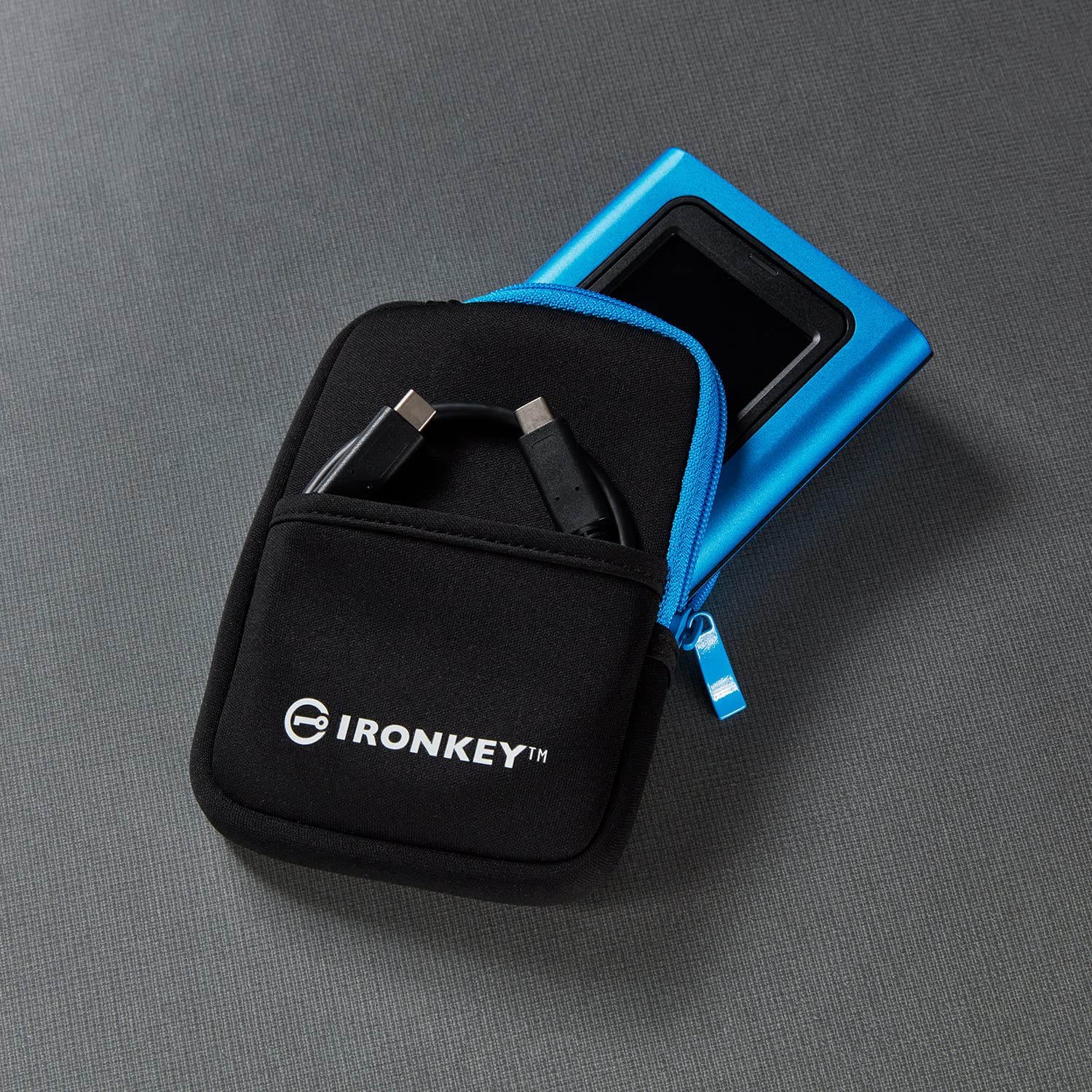 So what exactly is FIPS 197 Certified XTS-AES 256-bit Encryption?
According to US Government's National Institute of Standards and Technology, it is… The Advanced Encryption Standard (AES) specifies a FIPS-approved cryptographic algorithm that can be used to protect electronic data. The AES algorithm is a symmetric block cipher that can encrypt (encipher) and decrypt (decipher) information. Encryption converts data to an unintelligible form called ciphertext; decrypting the ciphertext converts the data back into its original form, called plaintext. The AES algorithm is capable of using cryptographic keys of 128, 192, and 256 bits to encrypt and decrypt data in blocks of 128 bits. [Source https://csrc.nist.gov/publications/detail/fips/197/final]
In laymen terms, it's hardware based encryption and is one of the world's most secure data protection systems. This protection also protects against brute force attacks and from an admin perspective, allows you to set the maximum number of password attempts before data deletion, set an auto-lock timeout, create password rules and activate the read only mode as some of the settings available to the admin.
Setting up the Kingston IronKey Vault Privacy 80 External SSD is an easy process and Kingston include everything you need from a quick start guide to an online tutorial. To start the setup process, you first need to connect the drive via one of the USB cables to your PC that in turn powers the device on. This then boots up the device, including performing a self-test and following this, you need to select your language, followed by your preferred admin password with the minimum length being 6 characters.
For the user account, you can set password rules that might include numbers and/or character and once the drive is unlocked, it becomes accessible on your computer. After you have finished using the drive, you just need to tap lock on the screen and the drive is safely secured. Kingston also recommend you "disconnect" the VP80ES from your computer to prevent any data loss, including corrupt files.
However just be warned that depending on your password attempts (up to 30 if set to maximum), if you fail repeated password attempts, the Kingston IronKey Vault Privacy 80 External SSD will erase the data as this is considered a bruceforce attack… caveat emptor! With that in mind, the admin needs to ensure that the user is well aware of this as they can request the administrator to change the password which creates an additional layer of protection over your data.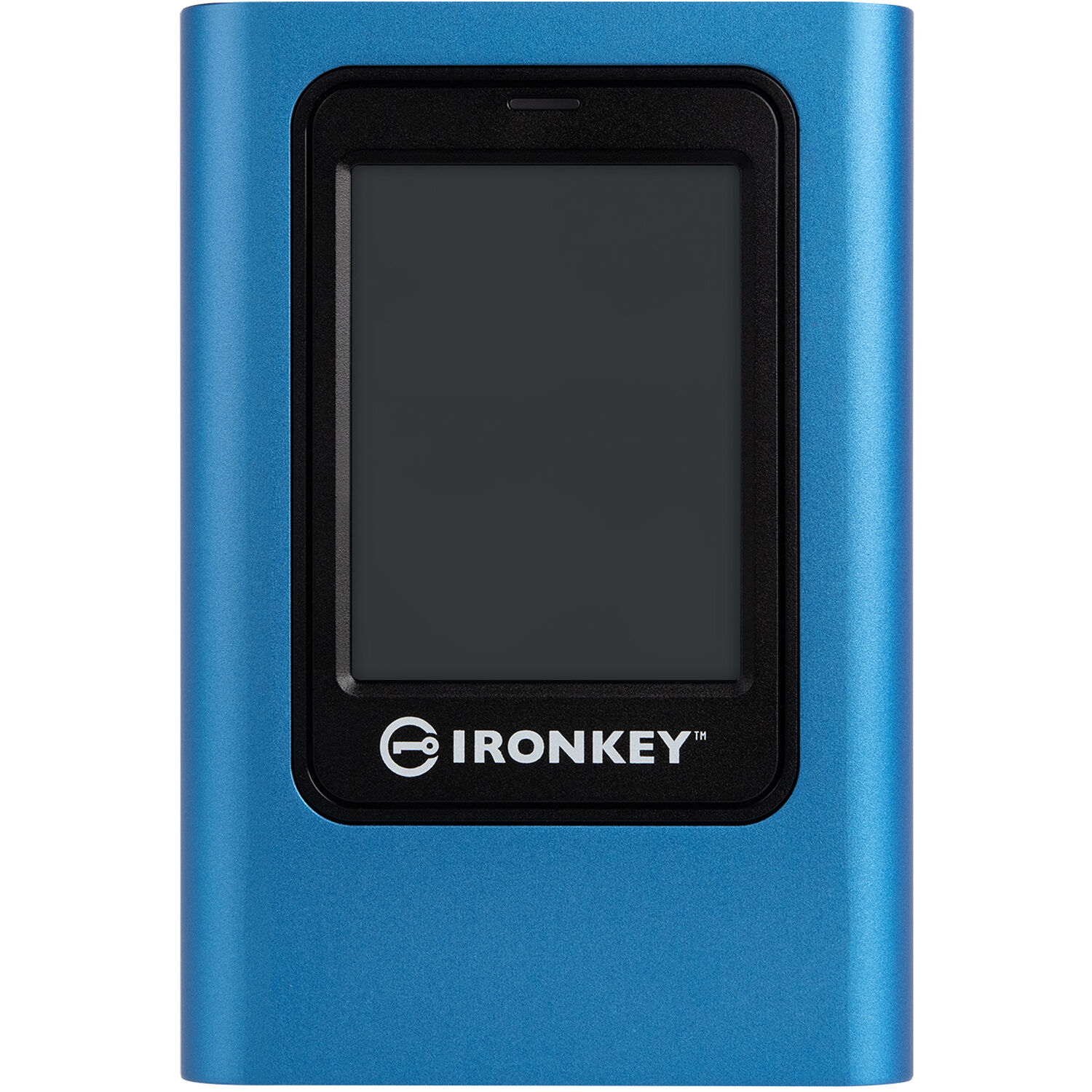 The drive is preformated with exFAT, however you can format it to another platform or operating system. With our benchmarking (and remember that this is an external drive with in-built hardware encryption and protection), we managed to get very close to the advertised speeds of Kingston that was 250MB/s for read and 250MBs/s for write via IOMeter and a little faster via CrystalDiskMark.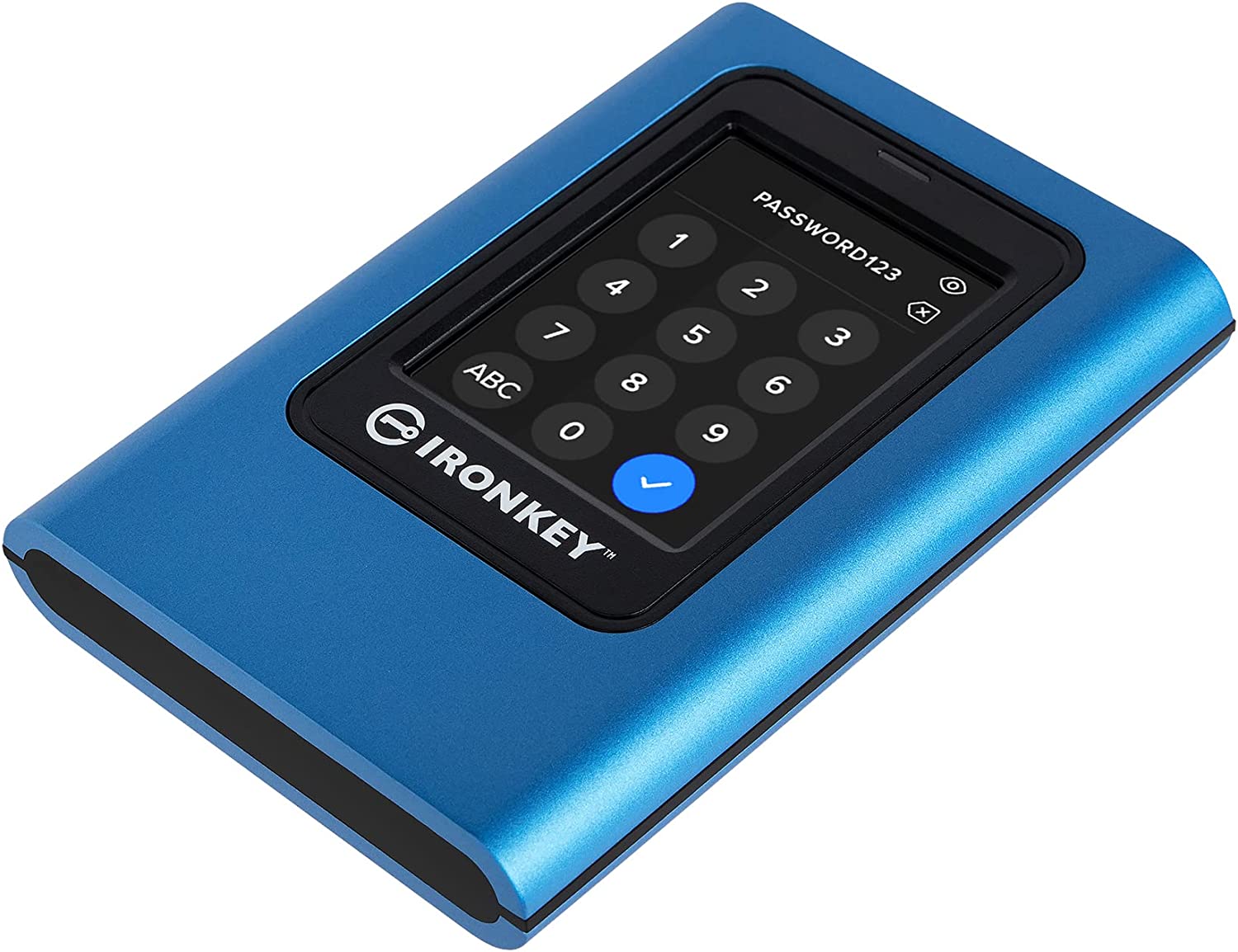 Final Thoughts?
If you're looking for the ultimate protection for your home or business data, then look no further as Kingston IronKey Vault Privacy 80 External SSD is an affordable and accessible tech with some of the world's best data protection available.
All in all the Kingston IronKey Vault Privacy 80 External SSD  is a very powerful portable drive that is ideal for those that wish to protect their sensitive data. Additionally the drive has this real secret agent vibe to it, especially with its design and touch screen… even down to the contents will be destroyed if you incorrectly enter the wrong password x amount of times.
Recommended!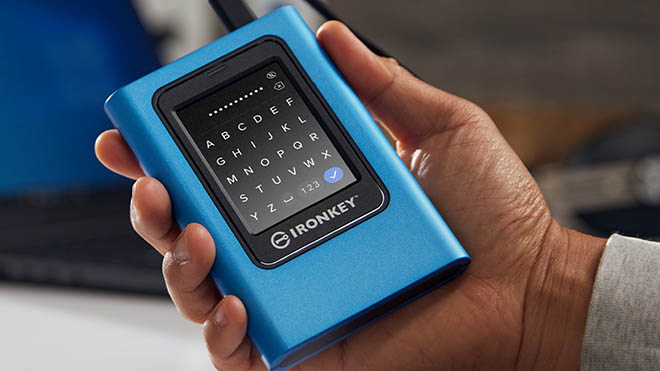 Specifications
| | |
| --- | --- |
| Interface | USB 3.2 Gen 1 |
| Connector | Type-C |
| Casing Material | Zinc + Plastic |
| Package Includes | Neoprene travel case, USB 3.2 Gen 1 C-to-C cable, USB 3.2 Gen 1 C-to-A cable |
| Capacities3 | 480GB, 960GB, 1920GB |
| Speed | Up to 250MB/s read, 250MB/s write |
| Dimensions | 122.5 mm x 84.2 mm x 18.5 mm |
| Operating Temperature | 0°C to 45°C |
| Storage Temperature | -20°C to 60°C |
| Compatibility | USB 3.0/USB 3.1/USB 3.2 Gen 1 |
| Warranty/support4 | Limited 3-year warranty |
| Compatible with | OS-independent: Microsoft Windows®, macOS®, Linux, Chrome OS™ or any system that supports a USB mass storage device. |