Hardware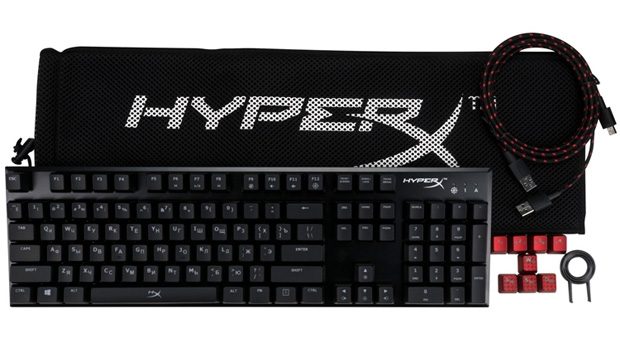 Published on September 8th, 2016 | by admin
Kingston HyperX Alloy FPS Mechanical Gaming Keyboard Review (Cherry MX Blue)
Summary: The Kingston HyperX Alloy FPS Mechanical Gaming Keyboard offers true 'mechanical' precision!
4.5
Mechanical Precision!
Mechanical Keyboards are suddenly back in vogue at the moment, but not for the reason I thought. As a wise old man from the 20th Century, I remember a time when ALL keyboards were mechanical – that is, spring mounted keys that gave a definite "click" when depressed, and made typing documents sounds like an exchange of small arms fire.
Nowadays most keyboards have followed the laptop's model of flat plastic keys that while noise-free, are less responsive, easier to mis-type, and eventually ache the fingers of us old-school typists who like hammering away at a spongier, more resilient keyboard. I've been looking for one of these new-old mechanical keyboards to save my poor digits, and in seems I wasn't the only one. However it's more gamers, not typists, who long for yesterday. Mechanical keyboards are now "gaming keyboards" because its mostly FPS fans who've realised the aesthetic and tactile benefits of old-school keys.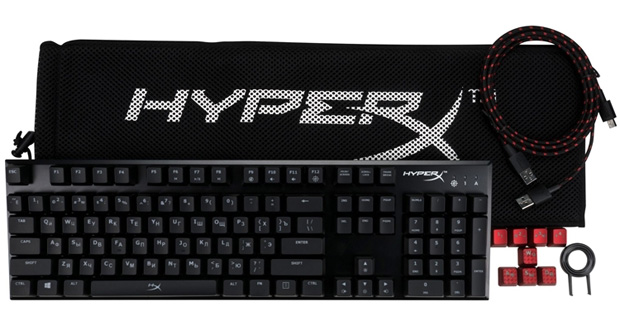 Now many companies are producing gaming keyboards, and near all are pricey. The one we're looking at – the HyperX Alloy FPS, comes in at around $170 AU, so it's definitely in the hardcore-gamers-only bracket. That said, it is a quality board that won't disappoint once the painful monetary exchange is forgotten.
The design is compact with maximum desktop space-saving. At 442mm x 129mm, the board is the US standard layout and numpad, with no overhang or bevelling on any of its sides.
Granted, there are smaller gaming keyboards on the market, but the HyperX should still suit all but most fastidious. The real sin here is the lack of wrist-rest, and also no dedicated media keys. Function keys double-up to serve this duty. Having worked with the old Microsoft mechanical keyboards from the 1990s, I must say the feel here is not quite as good. Also despite the board's small size, it still weighs a substantial 1049g. On the plus-side, LAN-fans will be pleased to know the HyperX Alloy comes with a spiffy little carry bag and a braided, detachable USB cord for easy transporting. The 1.8m cord also includes a USB pass-through which is supposed to be for mobile phone charging only – I'm not sure how useful such a feature is here.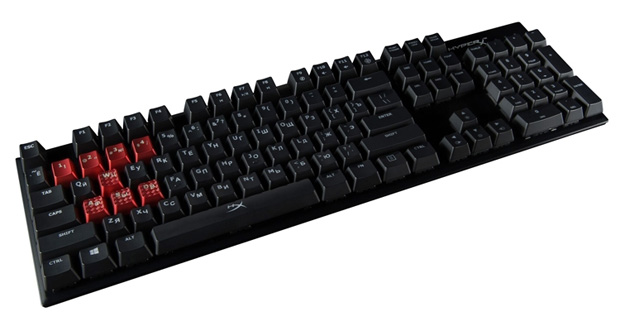 The keys themselves are smooth, sturdy and shimmy-free. The board is a clean black with red backlighting, and there are five brightness levels and six ridiculous disco effects, all of which are available with just a few keystrokes. Also with the board comes a set of extra, coloured textured-keycaps. These can be placed over the standard keys to give a more satisfying, tactile feel to specific keys, making that all-important FPS twitch just that little bit easier and hopefully giving you that millisecond of edge when gaming.
There is also a "gaming-mode" option, which deactivates certain keys on the board (such as the infamous Windows key) to ensure there's no stuff-ups at vital gaming moments. The HyperX's designers, Kingston have gone for official Cherry MXs with the board and it uses the blue switches. These have an actuation distance of 2.2mm, they feel quite tactile, and click-clack loudly. Furthermore, these Cherry MX switches are very and I do mean VERY responsive that also remember a string of key commands which is needed while you're on the 'Battlefield' or you get that 'Call of Duty'. Did it improve my gaming? I would say yes because the speed and memory on the keyboard did make for a more flawless gaming experience.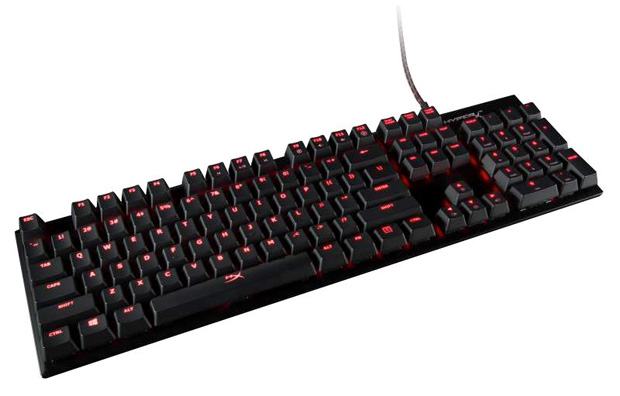 Final Thoughts?

Ultimately this is a fine piece of tech, but also an expensive one. Buy only if you're certain it's what you need to stay alive in those FPS trenches. As for me, I'm using the board on the battlefield to knock up my wins but if you're also looking at a keyboard for what the Gods first built them for, to return to age of fast-fingered, key-smashing, due-tomorrow document writing, it also works extremely well for that…
Features
Compact design ideal for FPS gameplay
Solid-steel frame
Ultra-portable design
Cherry® MX mechanical keys
Convenient USB charge port
Game mode, 100 per cent anti-ghosting and full N-key rollover functions
HyperX red backlit keys with dynamic lighting effects
Additional coloured, textured keycaps for FPS gameplay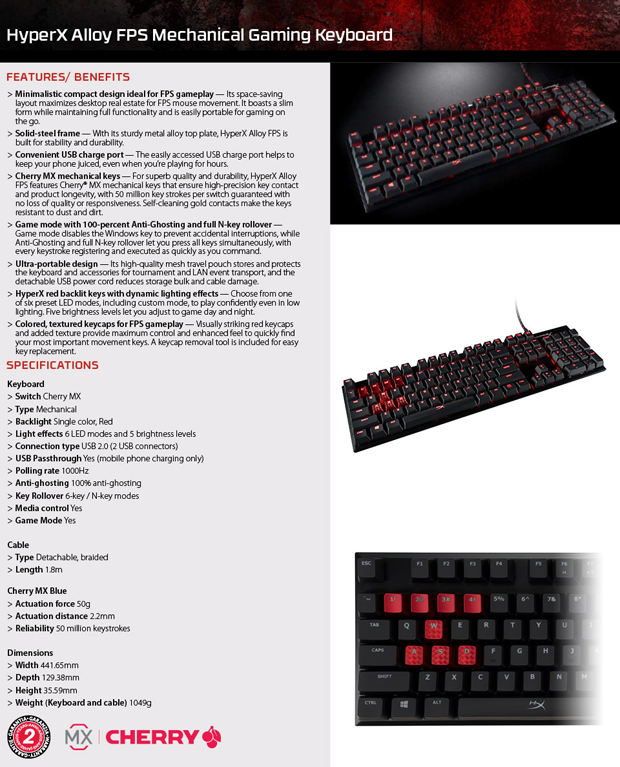 For more information, please visit http://www.hyperxgaming.com/en/keyboards/HX-KB1