Hardware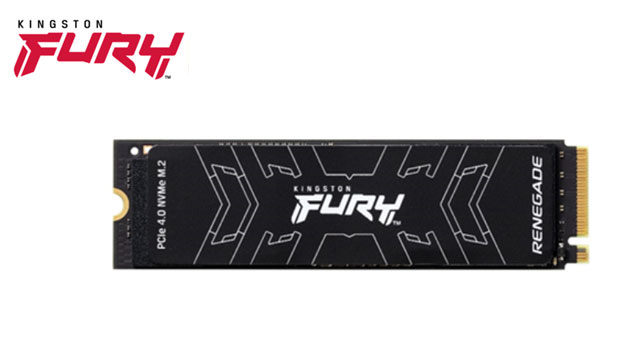 Published on December 21st, 2021 | by James Wright
Kingston FURY Renegade PCIe 4.0 NVMe M.2 SSD Review – The Perfect PS5 SSD Upgrade
Summary: Kingston FURY Renegade PCIe 4.0 NVMe M.2 SSD makes for an idea PS5 storage upgrade!
The Kingston FURY Renegade PCIe 4.0 NVMe M.2 SSD has arrived that boasts read speeds of up to 7,300MB/s (Megabytes per Second), write speeds up to 7,000MB/s and IOPS (input/output operations per second) up to 1,000,000 courtesy of its Gen 4×4 controller (Phison E18) and 3D TLC NAND which makes it ideal for both gamers and PC enthusiasts.
Boasting a M.2 2280 "super thin" form factor (80 x 22 x 3.5mm / 9.7 grams) with a low profile graphene aluminium heat spreader, it makes it ideal for tight systems such as laptops and of course, the PlayStation 5 (PS5). It also comes in four different sizes (500GB, 1TB, 2TB [reviewed] and 4TB) which suits a variety of budgets and system configurations.
 Kingston FURY Renegade SSD Specifications
Controller: Phison E18 Gen 4×4
NAND: 3D TLC
Capacities1: 500GB, 1TB, 2TB, 4TB
Sequential Read/Write2:

500GB – 7,300/3,900MB/s
1TB – 7,300/6,000MB/s
2TB – 7,300/7,000MB/s
4TB – 7,300/7,000MB/s

Random 4K Read/Write2:

500GB – up to 450,000/900,000 IOPS
1TB – up to 900,000/1,000,000 IOPS
2TB – up to 1,000,000/1,000,000 IOPS
4TB – up to 1,000,000/1,000,000 IOPS

Total Bytes Written (TBW)3:

500GB – 500TBW
1TB – 1.0PBW
2TB – 2.0PBW
4TB – 4.0PBW
Another great feature of this product is the Kingston SSD Manager utility which allows you to monitor the health of the drive and check for new firmware upgrades. Additionally this app ensures that your drive is running at its best so that performance is always at the forefront.
In terms packaging, the drive comes in a down to Earth blister pack and once unpacked, we were ready to test this drive on our Intel Core-i9 12900K system and the PS5 but we'll get to that later. As mentioned, the SSD comes with a pre-applied graphene heatspreader that is super thin, however can be replaced if you need additional cooling.
If you're a PlayStation 5 gamer, the Fury makes an excellent replacement drive as the base model on this next-gen console is 875GB with "just" 667GB of space made available to the gamer. So if you're looking to add more space to your measly stock-standard SSD on your PlayStation 5, this is the drive and official instructions can be found here https://www.playstation.com/en-au/support/hardware/ps5-install-m2-ssd/. Needless to say, the Fury 2TB or 4TB makes for the perfect replacement drive as it gives your PS5 a considerable amount of additional space opposed to the stock standard NVMe which gives you a combine total of 2.7TB.
Benchmarking
For benchmarks on the PC, we tested the Kingston FURY Renegade 2TB SSD with an Intel Core i9 11900K CPU, ASUS motherboard with 32GB of Kingston FURY Beast DDR5 Memory. Our first was CrystalDiskMark which is an open source disk drive benchmarking tool for Microsoft Windows and has been designed to test the performance of solid-state storage. Although the Kingston FURY Renegade 2TB SSD is not the fastest NVMe SSD on the market, the results did highlight strong comparable scores with its competitors, including knocking some out of the park that makes this drive perfect for both gamers PC enthusiasts.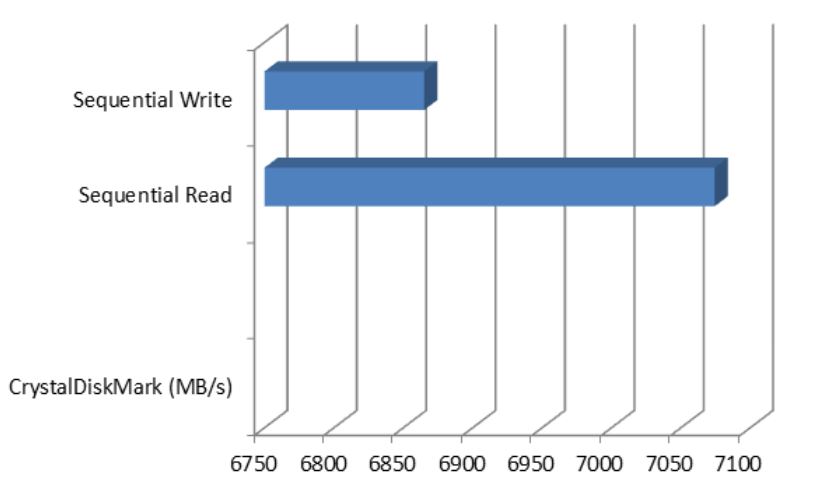 (1) Sequential Read 7074.41B/s
(1) Sequential Write 6865.10MB/s
Next up was AIDA64 which is a system information, diagnostics and benchmarking solution for Windows PC that also has a storage test and its simulated benchmarking is more akin to real-world usage opposed to CrystalDiskMark. The scores from AIDA64 did place the Kingston FURY Renegade 2TB SSD on a good level when looking at its nearest competition such as the Samsung 980 PRO and WD SN850.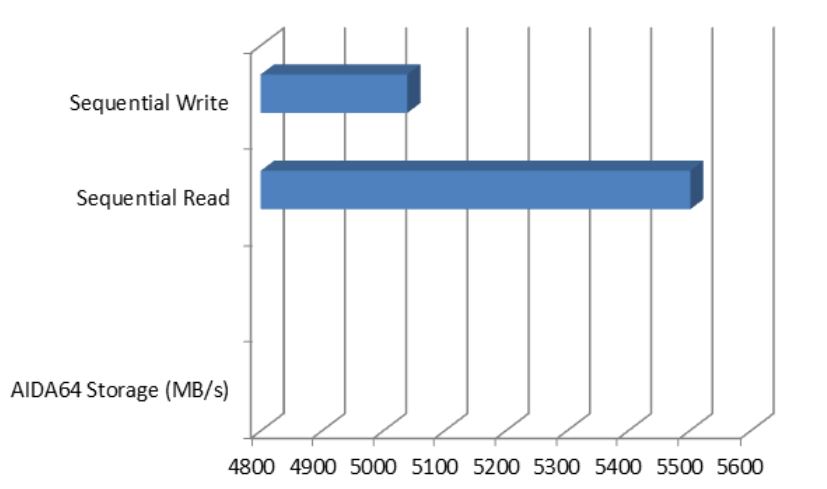 (1) Sequential Read 5501.23MB/s
(1) Sequential Write 5039.22MB/s
Another synthetic test was ATTO Disk Benchmark that again measures performance in hard drives, solid state drives, RAID arrays as well as the host connection to attached storage. Again, the results mirrored the above benchmarking tools and places the Kingston FURY Renegade 2TB SSD on nice footing in terms of performance and cost.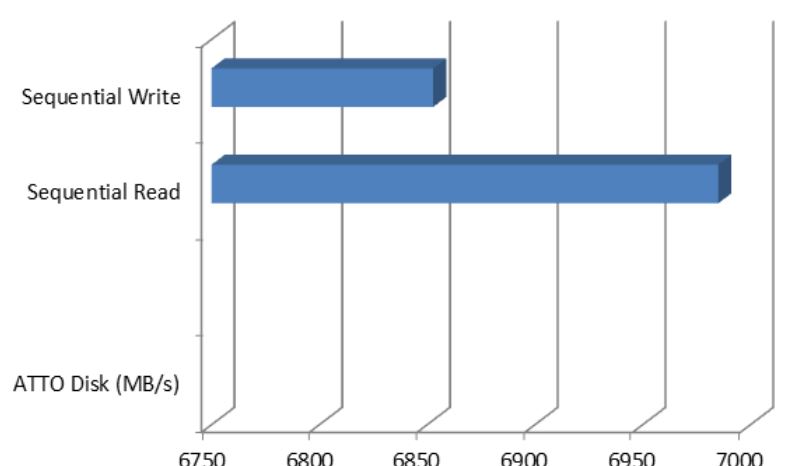 (1) Sequential Read 6985.13MB/s
(1) Sequential Write 6852.89MB/s
Even for everyday Windows 10 usage, the Kingston FURY Renegade 2TB SSD is a zippy drive, including gaming and the 2TB size is definitely a must in terms of its generous 2TB sizing and makes for an excellent replacement or upgrade to new/existing PC systems. However the drive also excels on the PlayStation 5, particularly the 1TB and above sizes as it gives your next-gen console either an additional 500GB, 1TB, 2TB or 4TB of storage, however I would recommend the 1TB and above in terms of sizing.
Upgrading your PlayStation 5 with the Kingston FURY Renegade PCIe 4.0 NVMe M.2 SSD
Installing the Kingston FURY Renegade PCIe 4.0 NVMe M.2 SSD into our PS5 was a slightly nerve racking experience as it is not as easy as the Xbox Series X upgrade which just slots into the back of the console. While there is a process, Sony make this relatively easy and the first step is to ensure your PS5 is off (not sleep mode) and then allow it to cool down if you were playing games.
Once this is done, you flip the console over and ensure the power button is away from you. You then twist the bottom cover by holding the bottom right and top left as it slides off… Next up, you remove the protective metal cover over the NVMe SSD expansion slot with a Philips screwdriver and presto, you're ready to install your Kingston FURY Renegade SSD into your PS5 as a second drive. Next, you remove the spacer screw, insert the NVMe SSD and replace the screw to suit the sizing of your drive. After the drive has been installed, you place the protective metal cover over the SSD slot and then put the bottom cover back onto the console.
When you first power the PS5 after the install, the operating system will prompt you to format the M2. SSD, including giving you a read speed which was 5436.979MB/s and how to move games to the Kingston FURY Renegade SSD which is either through Settings / Storage / Installation Location or more simply, select move from the options menu of the game. It's that easy and after a few days, the Kingston FURY Renegade SSD becomes part of your PlayStation 5 architecture. After using the PlayStation 5 religiously with its upgraded storage capacity, you soon realise how small the stock NVMe SSD was and in order to further your PS5 gaming needs, additional space is needed. Comparing games on both drives, there is a slight speed boost on the Kingston FURY Renegade SSD in terms of load times which is welcome as the stock PS5 drive was quite good anyway.
Final Thoughts?
While this drive works very well on a PC, the Kingston FURY Renegade PCIe 4.0 NVMe M.2 SSD is the perfect upgrade for your PlayStation 5 and really smashes the 825GB barrier with its 2TB model to give you a total of 2.87TB of space or 2.7TB of user storage. Even though the installation on the PS5 is a little daunting at first, Kingston offer an excellent instructional video to help install this NVMe SSD into the best darn next-gen console around. So what are you waiting for, it's time to upgrade your PS5 storage and for additional peace of mind, the Kingston FURY Renegade SSD comes with a 5-year warranty.
Recommended!
PlayStation 5 PCIe Gen 4 M. 2 NVMe SSD vs. Kingston FURY Renegade PCIe 4.0 NVMe M.2 SSD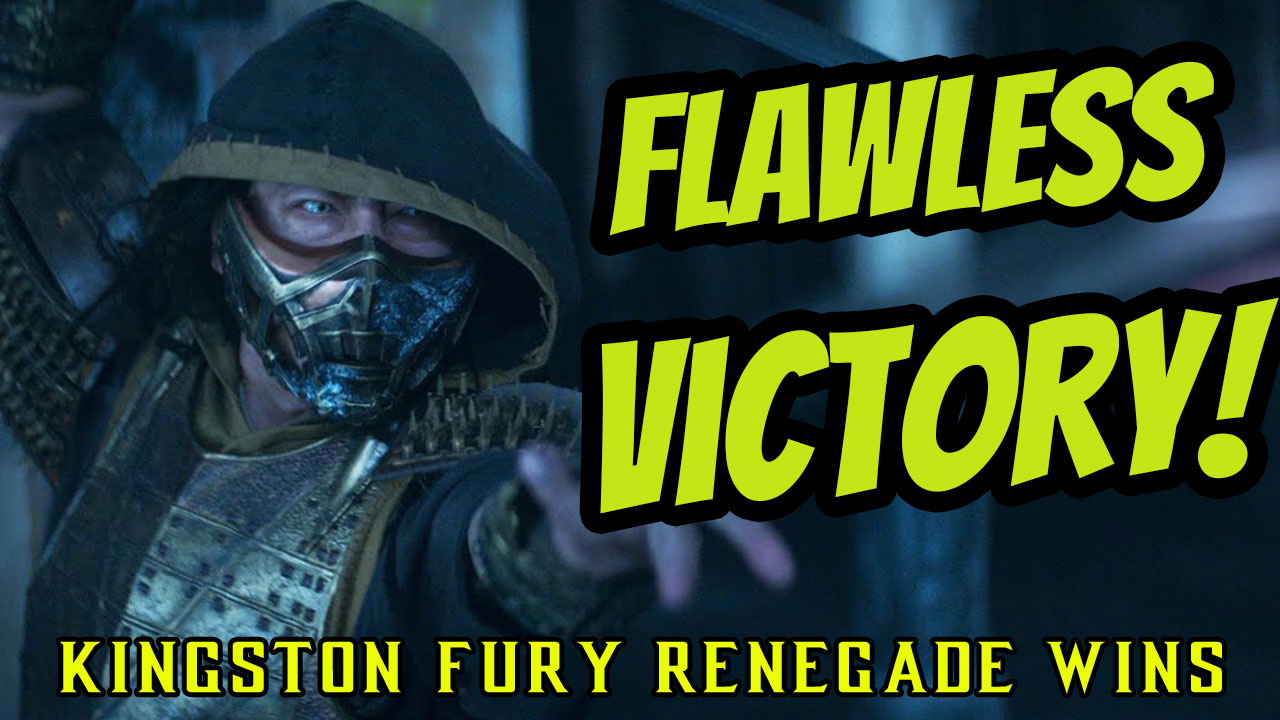 https://www.kingston.com/unitedstates/en/ssd/gaming/kingston-fury-renegade-nvme-m2-ssd
Full Specifications
Form factor
M.2 2280
Interface
PCIe 4.0 NVMe
Capacities2
500GB, 1TB, 2TB, 4TB
Controller
Phison E18
NAND
3D TLC
Sequential read/write1
500GB – 7,300/3,900MB/s
1TB – 7,300/6,000MB/s
2TB – 7,300/7,000MB/s
4TB – 7,300/7,000MB/s
Random 4K read/write1
500GB – up to 450,000/900,000 IOPS
1TB – up to 900,000/1,000,000 IOPS
2TB – up to 1,000,000/1,000,000 IOPS
4TB – up to 1,000,000/1,000,000 IOPS
Total Bytes Written (TBW)3
500GB – 500TBW
1TB – 1.0PBW
2TB – 2.0PBW
4TB – 4.0PBW
Power consumption
500GB – 5mW idle / 0.34W avg / 2.7W (MAX) read / 4.1W (MAX) write
1TB – 5mW idle / 0.33W avg / 2.8W (MAX) read / 6.3W (MAX) write
2TB – 5mW idle / 0.36W avg / 2.8W (MAX) read / 9.9W (MAX) write
4TB – 5mW idle / 0.36W avg / 2.7W (MAX) read / 10.2W (MAX) write
Storage temperature
-40°C~85°C
Operating Temperature
0°C~70°C
Dimensions
80mm x 22mm x 2.21mm (500GB-1TB)
80mm x 22mm x 3.5mm (2TB-4TB)
Weight
500GB-1TB – 7g
2TB-4TB – 9.7g
Vibration operating
2.17G peak (7-800Hz)
Vibration non-operating
20G peak (20-1000Hz)
MTBF
1,800,000 hours
Warranty/Support4
Limited 5-year warranty with free technical support