Hardware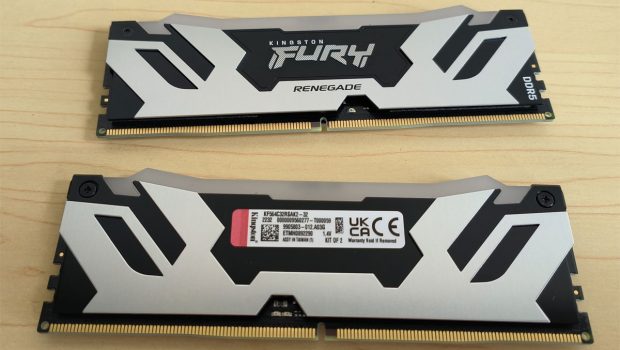 Published on October 16th, 2022 | by James Wright
Kingston FURY Renegade DDR5 RGB Memory Review – 32GB (16GB x2) 6400MT/s
Summary: Kingston FURY Renegade DDR5 RGB Memory provide exceptional value and power!
RGB lighting is so the thing at the moment and after building my gaming rig to incorporate a clear case plus devices that supports this feature, I love the ability to turn my PC into a living breathing and glowing 16.8 million colour entity. Thankfully RAM manufacturers are releasing more and more modules with this feature and today, we're checking out the new Kingston FURY Renegade DDR5 RGB Memory that supports speeds of up to 6400MT/s with fast CL32 timings plus…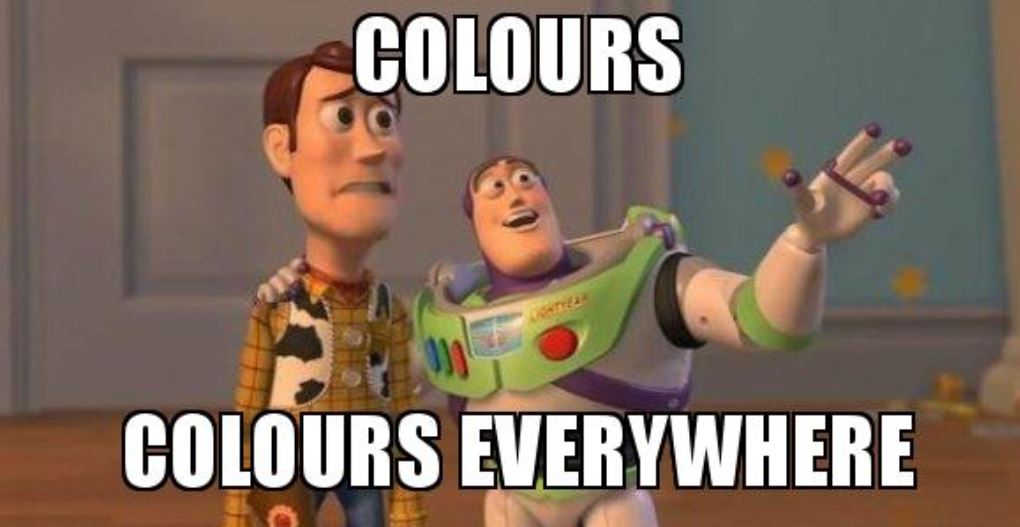 In terms of tech highlights, DDR5 boasts an improved on-board ECC (Error Correction Code), PMIC (Power Management Integrated Circuits) and two independent 32-bit subchannels which helps in preventing errors, increasing speeds and overall improved data efficiency which works in unison with the latest Intel CPU's that makes overclocking even easier.
Given the high speed timings of DDR5, you do need an Intel XMP 3.0 certified motherboard which supports this architecture but if you do… welcome to high-speed RAM and 16 customisable RGB lighting effects as you unleash the power and the "glow".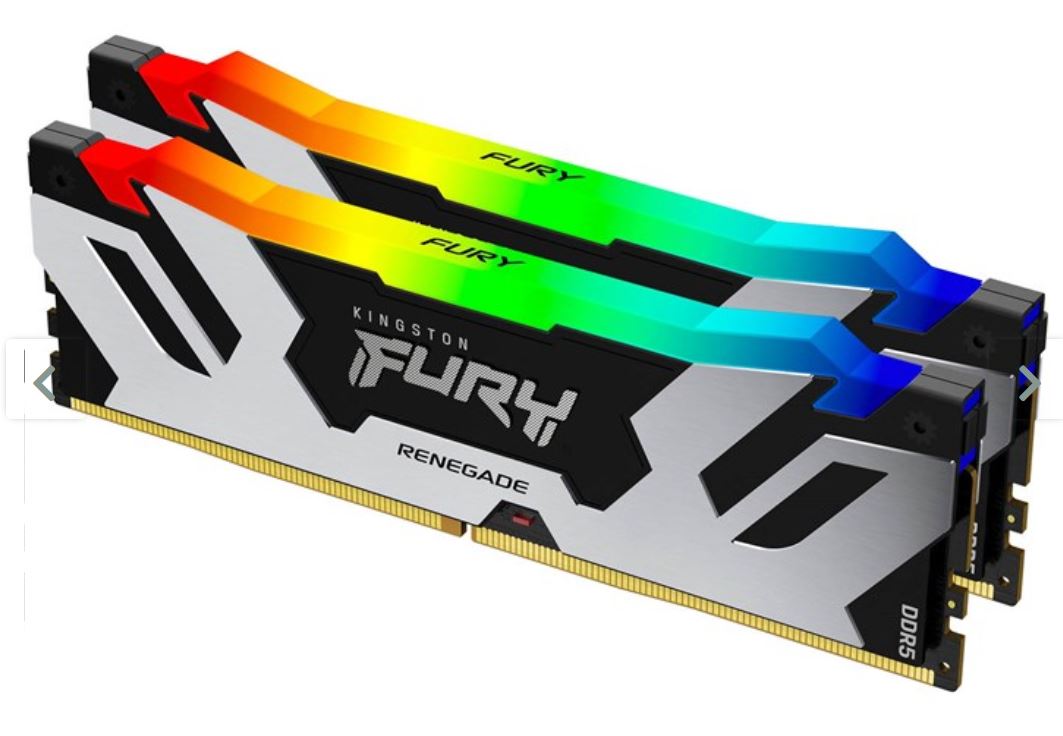 The Intel Extreme Memory Profile easily allows you to adjust the unique timings via your motherboard, speeds and voltages of the memory which is then saved onto the DIMM. Additionally you can save two profiles that is ideal for gamers and PC enthusiasts who wish to dabble with the settings to find the perfect balance. As mentioned, this feature is accessed through your motherboard and whether you select a profile or tweak it yourself, it is a very simple process.
Features
Dynamic and customisable RGB lighting effects and aggressive heat spreader design
Patented Kingston FURY Infrared Sync Technology™
Engineered to maximise performance
Tap into extreme overclocking potential
Intel® XMP 3.0 Certified
Qualified by the world's leading motherboard manufacturers
The Kingston FURY Renegade DDR5 RGB Memory are well packed and once out of the box, the first thing you notice are the aesthetics, including the black and silver heat spreader plus on the top, it has a built-in dynamic LED light bar that uses Kingston's Infrared Sync Technology to create the smooth RGB lighting effects. Installation was relatively easy in our test machine which required me to remove the CPU Water Cooler and RTX graphics card and then insert the new memory modules.
As the Kingston FURY Renegade DDR5 RGB Memory is slightly taller than non RGB memory, I did have to reposition the water cooler slightly but the entire process took around 5-minutes. The measurement of the RAM is 133.35 mm x 44 mm x 7.66 mm, however you can also purchase non-RGB modules which are smaller in height at 39.2mm.
Kingston Fury Renedage DDR5 Memory Specifications
Frequencies: 6000MT/s, 6400MT/s
Latencies: CL32
Voltage: 1.35V, 1.4V
Operating Temperature: 0°C to 85°C
Once completed, our system immediately detected the new RAM and additionally, the RGB lighting was working with its multi coloured glow. It should be noted that most motherboards (like ours) defaulted to the lowest settings of the RAM, so if you want higher, you will need to change the XMP profile.
The test system used to review this RAM included the following components;
Test System
CPU: Intel's Core i9-10980XE Extreme Edition
Motherboard: ASRock Z690 PHANTOM GAMING-ITX/TB4
Cooler: T-Force GD240E ARGB Siren AIO Liquid CPU Cooler
Power Supply: Super Flower Leadex Platinum SE 1000W
Hard Drive: WD_Black SN750 SE NVMe SSD
Memory: Kingston FURY Renegade DDR5 RGB Memory
Operating System: Windows 10 Professional
AIDA64 Memory Benchmark Results
As you can see from the above results, the Kingston FURY Renegade DDR5 RGB produced some impressive results with AIDA64, including a low latency of 68.2 nanoseconds. By tweaking the settings from the standard 6000 to 6400, it did improve the performance with no system stability issues. To put some perspective on DDR5 vs DDR4 and depending on brand, there is generally a 50 to 60% speed improvement.
Final Thoughts?
While not the fastest DDR5 on the market, the Kingston FURY Renegade DDR5 RGB Memory does come close and provides excellent performance, including overclock capabilities that is not only affordably priced but comes with excellent RGB lighting features that is not only smooth but syncs perfectly with its other modules. Additionally, it's well designed by Kingston and is ideal for those looking to keep those RGB aesthetics on their gaming rig.
Recommended!