Hardware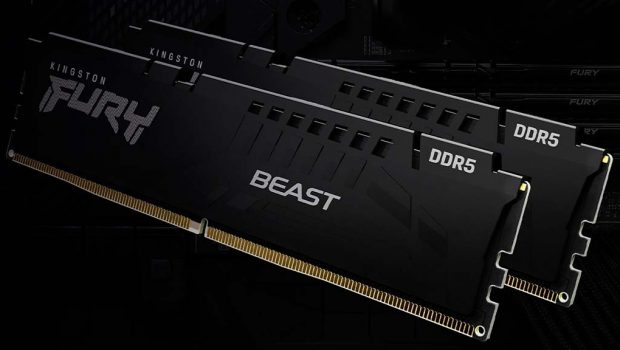 Published on December 12th, 2021 | by Admin
Kingston FURY Beast DDR5 Memory Review
Summary: Kingston FURY Beast DDR5 Memory produces noticeable difference between the previous generation of DDR4 memory.
Kingston FURY Beast DDR5 Memory Review: 32GB (2 x 16GB – DDR5 5200Mhz – CL40-40-40 1.25V XMP)
Early November 2021, Intel launched their highly anticipated 12th generation of CPU's with their new hybrid technology (aka Alder Lake-S) that sees this company take the lead again. However in order to get the most from this new technology, DDR5 memory is a must in order to complement the new architecture to deliver increased speeds and this is where the Kingston FURY Beast DDR5 comes into play with speed, performance, latency and power management.

As a result, DDR5 memory is 50% faster (for certain apps/games) and more efficient than DDR4 with increased stability that is great news for overclockers. With that said, if you're a PC enthusiast, 4K content creator or gamer, the Kingston FURY Beast DDR5 Memory is another must-have tool in your performance arsenal.
Supporting this new DDR5 technology, Kingston have implemented new technologies that include ODECC (on-die ECC), dual 32-bit subchannels and PMIC (Power Management Integrated Circuit) that when combined again, supports faster and more stable system performance.
Specifications
Speed: 4800MHz / 5200MHz
Frequencies: 4800MHz, 5200MHz
Latencies: CL38, CL40
Voltage: 1.1V, 1.25V
Operating temperature: 0°C to 85°C
Dimensions: 133.35 mm x 34.9 mm x 6.62 mm
We tested the Kingston FURY Beast DDR5 Memory with the new Intel Core-i9 12900k CPU which supports Intel XMP 3.0-Ready that gives you access to pre-optimised timings, speed and voltage for overclocking.
Additionally, this DDR5 also comes with low profile heat spreader which makes installation a breeze and ensures that your memory is well-cooled. So before we jump into our review, let's check out the main highlights of the Kingston FURY Beast DDR5 Memory.
Features
Greater performance starting at 4800MHz
Improved stability for overclocking
Increased efficiency
Intel® XMP 3.0-Ready and Certified
Qualified by the world's leading motherboard manufacturers
Plug N Play at 4800MHz
Low-profile heat spreader design
Furthermore, the Kingston FURY Beast DDR5 Memory is available in the following kits;
KF548C38BB-16 16 GB 4800 MHz Kingston FURY Beast DDR5 Single Module
KF548C38BBK2-32 32 GB 4800 MHz Kingston FURY Beast DDR5 Kit of 2
KF552C40BB-16 16 GB 5200 MHz Kingston FURY Beast DDR5 Single Module
KF552C40BBK2-32 32 GB 5200 MHz Kingston FURY Beast DDR5 Kit of 2 (reviewed)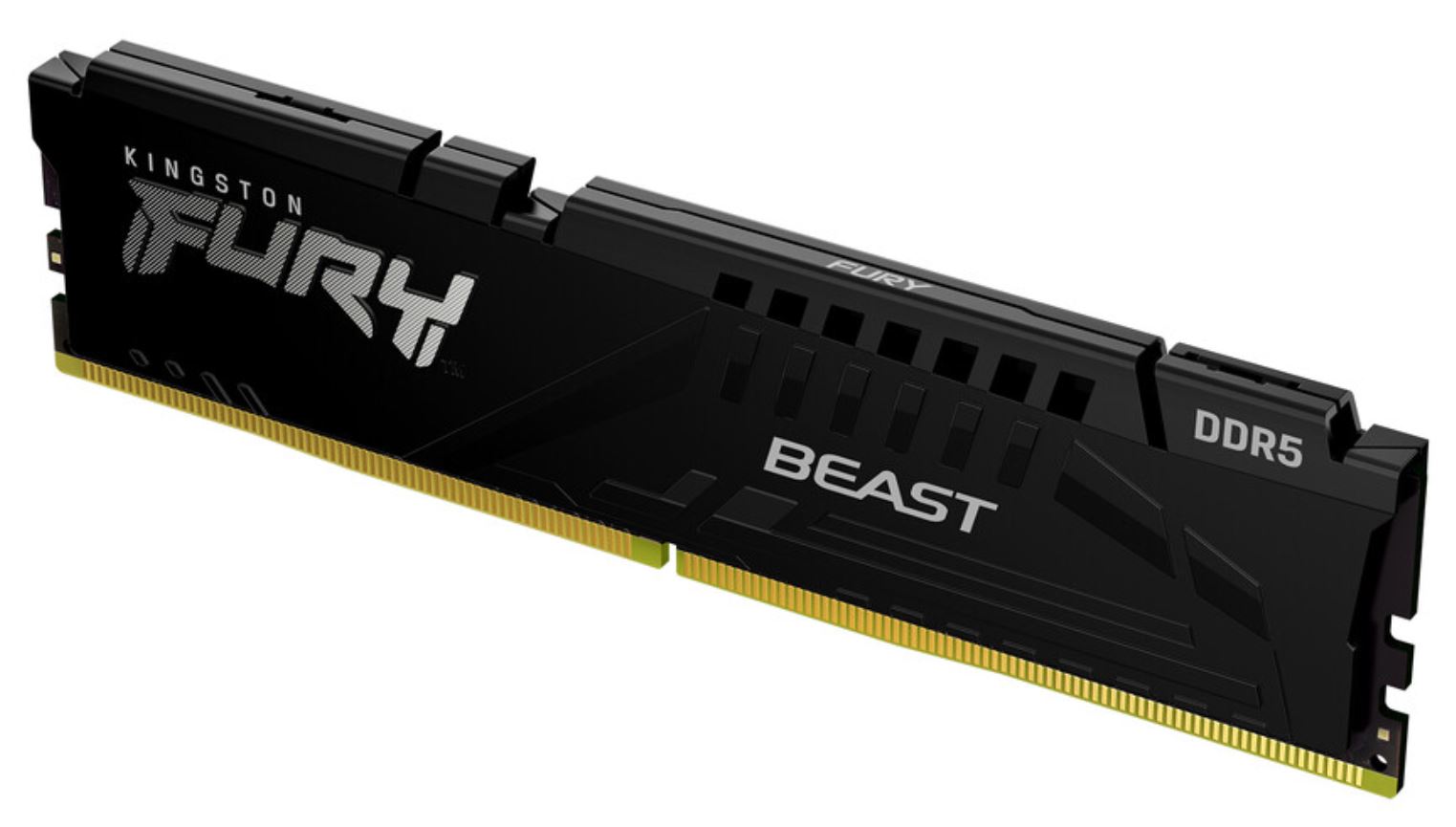 Our first test was y-cruncher that is a program that can compute Pi and other constants to trillions of digits and is ideal for multi-core systems. Compared to DDR, the Kingston FURY Beast DDR5 Memory saw gains amongst its tests ranging from 1% to 25%. This means number crunching is considerably faster with this DDR5 from Kingston.

For CineBech R23 which is a is a real-world cross-platform test suite that evaluates your computer's hardware capabilities, the increases between DDR4 to DDR5 was modest at 5%. Another app was Handbrake that is  free and open-source transcoder for digital video file which saw an increase from 1% to 7% with DDR5 compared to DDR4.
Next up was gaming with Borderlands 3. Borderlands 3 is an action role-playing first-person shooter video game developed by Gearbox Software and published by 2K Games. There was a noticeable boost with DDR5 that during our tests ranged from 5% to 15%. Far Cry 5 is a first person shooter that takes place in Hope County, a fictional region of Montana, United States and saw impressive results from 15% to 20%.
Final Fantasy 14 is an online Japanese RPG and its developers have a great benchmark option, however the scores were minimal at just 3% improvements with DDR5. Last but not least was Shadow of the Tomb Raider, an action adventure that sees the player controlling treasure hunter Lara Croft and compared to DDR4, the Kingston FURY Beast DDR5 Memory saw a generous 15% difference. So while you may think the gains are modest, the new DDR5 definitely up the ante of all levels of spectrum which makes it ideal for both gamers and PC enthusiasts.
Final thoughts?
DDR5 is still in its infancy and this memory takes top spot courtesy of the Kingston FURY Beast DDR5. While some improvements are minuscule, there are other facets that definitely shows a notieable difference that again when linked with the right CPU, motherboard and NVMe, it will definitely improve your overall system performance and more importantly gaming.
Recommended!