Hardware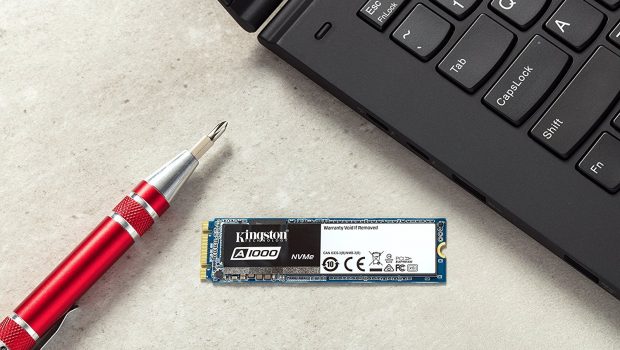 Published on September 10th, 2019 | by Tony Smith
Kingston A2000 M.2 NVMe SSD Review (1TB)
Summary: Kingston A2000 M.2 NVMe SSD provides excellent value for money and decent read and write speeds!
Kingston have launched their new NVMe SSD, the A2000 series which provides strong performance and speed at an affordable cost to the user. For the uninitiated NVMe (Non-Volatile Memory Express) is a communications interface and driver that defines a command set and feature set for PCIe-based SSDs that provides considerable faster speeds to standard SSD's and traditional disc based hard drives.

The Kingston A2000 M.2 NVMe SSD also come in three sizes that include 250GB, 500GB and 1TB (reviewed) which can be sourced online or at good PC enthusiast computer stores with the product coming with a very generous 5-year warranty. The Kingston A2000 M.2 NVMe SSD is also powered by a Silicon Motion 2263 controller with 96-layer TLC NAND. As a result, Kingston state that this drive has read speeds of up to 2200MB/s and write speeds up to 2000MB/s… impressive to say the least.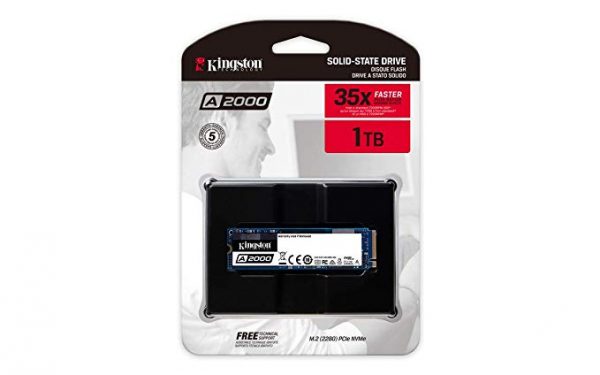 Well packed from Kingston, I'm always amazed at how small NVMe SSD's are and this storage device measures at just 22 x 80mm. Of course, you do need a motherboard that supports this new technology or you can purchase a PCI card for your PC if you want to experience speeds that are impossible to achieve on standard SSD's. Also adding to the features is the ability to protect and secure your data with Kingston's self-encrypting technology.
Specifications
Form factor
M.2 2280
Interface
NVMe™ PCIe Gen 3.0 x 4 Lanes
Capacities2
250GB, 500GB, 1TB
NAND
3D
Encrypted
XTS-AES 256-bit Encryption
Sequential Read/Write1
250GB – up to 2,000/1,100MB/s
500GB – up to 2,200/2,000MB/s
1TB – up to 2,200/2,000MB/s
Random 4K Read/Write1
250GB – up to 150,000/180,000 IOPS
500GB – up to 180,000/200,000 IOPS
1TB – up to 250,000/220,000 IOPS
Total Bytes Written (TBW)3
250GB – 150TBW
500GB – 350TBW
1TB – 600TBW
Power Consumption
.0032W Idle / .08W Avg / 1.7W (MAX) Read / 4.5W (MAX) Write
Storage temperature
-40°C ~ 85°C
Operating temperature
0°C ~ 70°C
Dimensions
80mm x 22mm x 3.5mm
Weight
250GB – 6.6g
500GB – 6.8g
1TB – 6.6g
Vibration operating
2.17G Peak (7-800Hz)
Vibration non-operating
2.17G Peak (7-800Hz)
MTBF
2,000,000
Warranty/support4
Limited 5-year warranty with free technical support
We tested the Kingston A2000 M.2 NVMe SSD with a few different benchmark programs and the results were quite impressive with affordably priced storage component. With ATTO Disk Benchmark and on standard settings, the highest read speed was 2257MB/s with a write speed of 2101MB/. Next up was CrystalDiskMark that scored similar to ATTO Disk Benchmark with the results below;
| | | |
| --- | --- | --- |
| CrystalDiskMark | | |
| | Read [MB/s] | Write [MB/s] |
| Seq Q32T1 | 2268 | 2149 |
| 4K Q8T8 | 1141 | 1165 |
| Seq Q32T1 | 1953 | 2005 |
| 4K Q8T8 | 59.91 | 133.3 |
Following CrystalDiskMark was AS SSD Benchmark, another popular benchmarking tool for hard drives that once again mirrored the results of the aforementioned program and were also in-line with Kingston's results;
AS SSD Benchmark
Read:
Write:
Seq
2054.14 MB/s
1999.01 MB/s
4K
58.11 MB/s
135.31 MB/s
4K-64Thrd
1089.22 MB/s
940.11 MB/s
Acc.time
0.025 ms
0.027 ms
AS SSD also offers an ISO (1649.82 MB/s), Program (614.41 MB/s) and Game (1199.29 MB/s) benchmark that reported considerable faster speeds than standard SSD's storage devices. So ss you can see from the benchmark results, the Kingston A2000 M.2 NVMe SSD definitely offers some impressive scores that are above the advertised speeds of this company as well.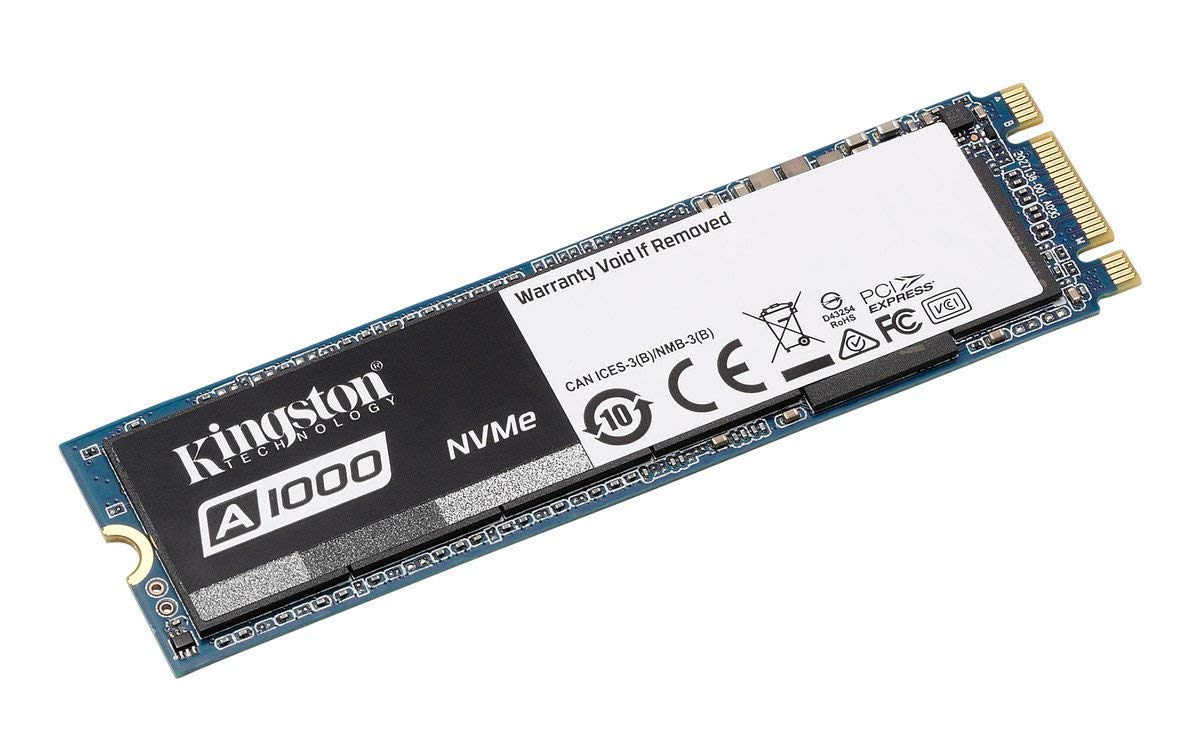 Final Thoughts?
While the Kingston A2000 is not the fastest M.2 NVMe SSD on the market, it is probably one of the best value ones available and while some users and reviewers for that matter could go back and forward with speeds, this NVMe SSD is still impressive in terms of performance and for us mere mortals, a millisecond here or there will never be noticed.