Games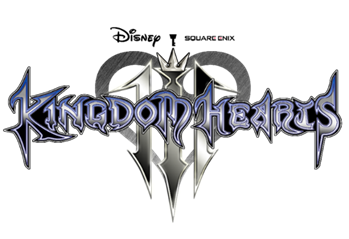 Published on June 12th, 2018 | by Admin
Kingdom Hearts III Announcement Recap
SYDNEY – 13TH June 2018 –   In advance of the E3 2018 at the KINGDOM HEARTS Orchestra – World Tour – in Los Angeles, Square Enix Ltd., and Disney announced that the highly anticipated action-RPG, KINGDOM HEARTS III will launch on the 29th January 2019.
"With the release set for next January, I apologize for having to ask for a little more time than what was previously announced" said Director, Tetsuya Nomura. "The entire development team is pouring their love for the franchise intoKINGDOM HEARTS III and is striving to create a game that all players will enjoy. We are currently at the last stages of development but will work tirelessly until the end to deliver the very best KINGDOM HEARTS game to date".
During the Xbox E3 briefing, SQUARE ENIX also showcased the enchanted world of Walt Disney Animation Studios' Frozen. The new trailer https://youtu.be/gPtU_-N6dMg transports viewers through the familiar frosty landscapes of Arendelle alongside Queen Elsa.
"I have been so impressed working with the KINGDOM HEARTS' team. Their artistic commitment and attention to detail creating the world of our films is truly extraordinary. It's been a great partnership," said Roy Conli, Academy Award®-winning producer, Walt Disney Animation Studios.
"In KINGDOM HEARTS III, we are excited that players will have a chance to explore an entirely new adventure set in the world of Frozen," said Peter Del Vecho, Academy Award®-winning producer, Walt Disney Animation Studios. "It has been such a pleasure to work alongside their creative team to painstakingly recreate the look and feel of our world and watch them bring our beloved Frozen characters to life."
In addition to the Frozen announcement trailer, SQUARE ENIX released an additional gameplay video, showcasing new footage from the previously released Toy Story, Hercules and Tangled areas: https://youtu.be/GWlKEM3m2EE
KINGDOM HEARTS III will be available for the Xbox One family of devices, including Xbox One X, and the PlayStation®4 computer entertainment system on the 29th January 2019. The game will be available with English Voiceover and English, French, Italian, German and Spanish text. For more information on KINGDOM HEARTS III, visit: http://www.kingdomhearts.com/