Games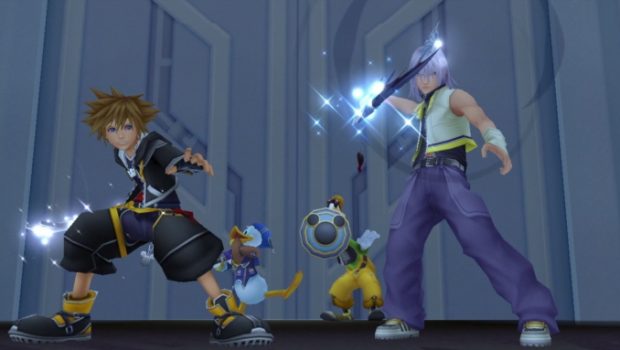 Published on March 29th, 2017 | by admin
KINGDOM HEARTS HD 1.5 + 2.5 REMIX TRAILER SHOWCASES ALL-STAR CAST OF DISNEY FAVOURITES
LONDON (28th March 2017) –Square Enix Ltd., and Disney today revealed a brand new character-filled trailer for the upcoming KINGDOM HEARTS HD 1.5 + 2.5 ReMIX, which will be available for the PlayStation®4 on 31st March 2017.
The all-new trailer introduces viewers to a wealth of world-famous Disney faces they can expect to encounter in the upcoming collection – from Mickey, Goofy and Donald to Jack Sparrow, Stitch, Ariel and many more!
The HD remastered compilation brings six beloved KINGDOM HEARTS adventures to the PlayStation®4 for the very first time, giving fans the opportunity to relive some of their favourite KINGDOM HEARTS moments.
For those new to the series, KINGDOM HEARTS HD 1.5 + 2.5 ReMIX also provides the perfect opportunity to jump in and experience the magic of the KINGDOM HEARTS ahead of the release of the upcoming KINGDOM HEARTS III.
The new KINGDOM HEARTS HD 1.5 + 2.5 ReMIX — Familiar Faces and Places trailer is available now on YouTube at: https://youtu.be/XzaATTtlDSA
KINGDOM HEARTS HD 1.5 + 2.5 ReMIX will be available in Europe and PAL territories for the PlayStation®4 on 31st March 2017