Games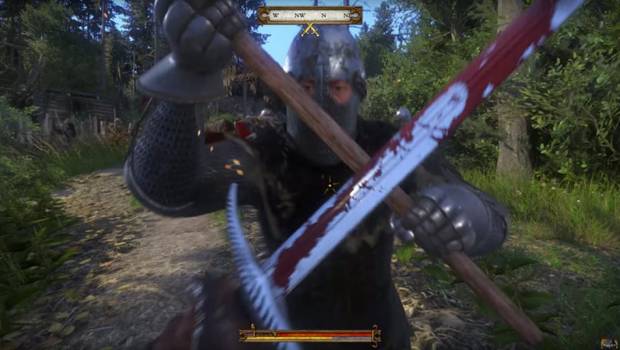 Published on March 1st, 2018 | by Admin
Kingdom Come: Deliverance Conquers Bestselling Retail Positions
Medieval RPG sieges Consoles & PCs in Europe and Australia
Sydney, Australia, 1st March 2018 – Koch Media/Deep Silver and Warhorse Studios announce that the critically acclaimed medieval RPG Kingdom Come: Deliverance has gained bestseller status across Europe and Australia. The game, released on 13th February for PlayStation®4, Xbox One and PC claims number one positions on international retail gaming charts after the first week!
Based on GfK Entertainment (in terms of value) the adventures of Henry the son of a Blacksmith forge their pole position in retail in Germany, Austria, Switzerland, Italy, Spain, France, the United Kingdom as well as the Nordic territories and Benelux combined on all released platforms (PS4, Xbox One and PC).
Additionally, the game debuted at #1 on the NPD charts in Australia for all platforms combined in its first week of release.
"The success amongst players across the world is overwhelming. On behalf of the whole team at Warhorse Studios I'd like to send a million thanks to all fans of Kingdom Come: Deliverance. A very special thanks goes to our friends at Koch Media who supported our game with an amazing campaign and their huge international sales and marketing network. We are more than proud of our game and like to point out that we gather all feedback from players and keep continuing to make the gaming experience even better by constantly putting work into the franchise and support.", states Martin Fryvaldsky, CEO at Warhorse Studios.
Mario Gerhold, International Marketing Director Games at Koch Media: "It was an amazing journey we took alongside our partner Warhorse Studios in driving the global campaign for this really unique game and supporting its release here within the marketing and communications department in partnership. I am very proud of our team work and that we were able to support this amazing and uncompromising RPG transporting it's vision in our global communications, marketing and media campaign all across the world. Being a true fan of RPGs which I had the pleasure to work on several different titles through my career, I can honestly say that this game is a personal highlight and will stand out for a long time!"