Films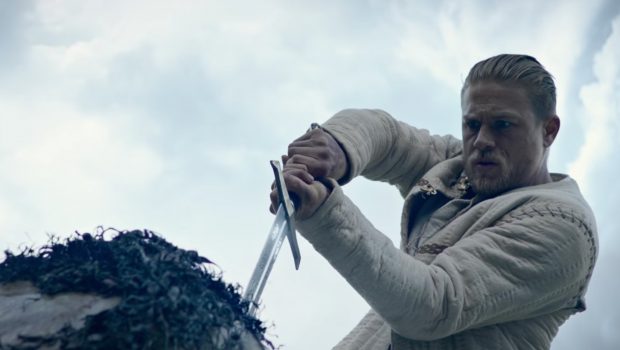 Published on May 21st, 2017 | by Tim Cooper
King Arthur: Legend of the Sword – Film Review
Reviewed by Tim Cooper on the 20th of May 2017
Roadshow presents a film by Guy Ritchie
Produced by Guy Ritchie, Akiva Goldsman, Joby Harold, Tory Tunnell, Steve Clark-Hall and Lionel Wigram
Screenplay by Guy Ritchie, Lionel Wigram and Joby Harold
Starring Charlie Hunnam, Àstrid Bergès-Frisbey, Djimon Hounsou, Aidan Gillen, Jude Law and Eric Bana
Music by Daniel Pemberton
Cinematography John Mathieson
Edited by James Herbert
Running Time: 126 minutes
Rating: M
Release Date: the 18th of May 2017
While historians to this date debate whether King Arthur actually existed, it didn't stop twelfth century poet Robert de Boron penning the story of Arthur pulling Excalibur from the stone to become King of England. Arthur's story is that of a young prince who is hidden from the corrupt king and brother of his murdered father to be raised by a powerful mage called Merlin. Arthur comes of age as a commoner and removes the mystical sword called Excalibur from the stone to claim his birthright as King of England. Magic swords and Mages are not always featured in the Arthurian legend, but they do feature heavily in the latest sword-swinging version of this often told tale.
Corruption, greed and destiny are all themes of fodder for the big screen and King Arthur: Legend of the Sword attempts to use these themes to weave a fresh take on the classic story. The story of King Arthur has previously been brutalised by Hollywood in varying ways to incredibly mixed results. King Arthur (2004), directed by Anton Fuqua, was released to such critical damnation it seems a wonder and a disappointment that poor Arthur (played by Sons of Anarchy star Charlie Hunnam) is now resurrected as a chest-beating smart mouth who more closely resembles half the fighters in the UFC as opposed to a noble king living in hiding. Director Guy Richie (Snatch, 2000) brings every single one of his over done film techniques to medieval England, resulting in a played out cringe fest of overused editing tricks, dialogue cuts and video game special effects.
The film opens with such an elaborate and over the top sequence you'd be forgiven for thinking you walked into the wrong film. Richie has juiced up the action and mysticism then air dropped us into a confusing world somewhere between The Return of the King (2003) and the deplorable remake of Clash of the Titans (2010). Once you check your ticket, reassure yourself you're not going mad, gotten used to giant city destroying animals and three headed lady water slugs (yes, you read that correctly), we are then thrown into the streets where a young Arthur is raised in a violent brothel. Here he is witness to violence of all kinds that builds in an unintentionally laughable shirtless montage of sweat, martial arts and more punching than a Vegas show ring on a Friday night.
Following this there is a sequence when Arthur, now gown up with a hip haircut, is retelling a story to his military mates that could not have been more directly copied in style from Snatch (2000) if the characters were packing heat, mumbling in gypsy accents and wearing trilby hats. It is impressive on a technical level to see Richie step up to direct a film of this scale but it becomes apparently clear early on that as a director he is stylistically treading water; and in Arthur it is glaringly obvious.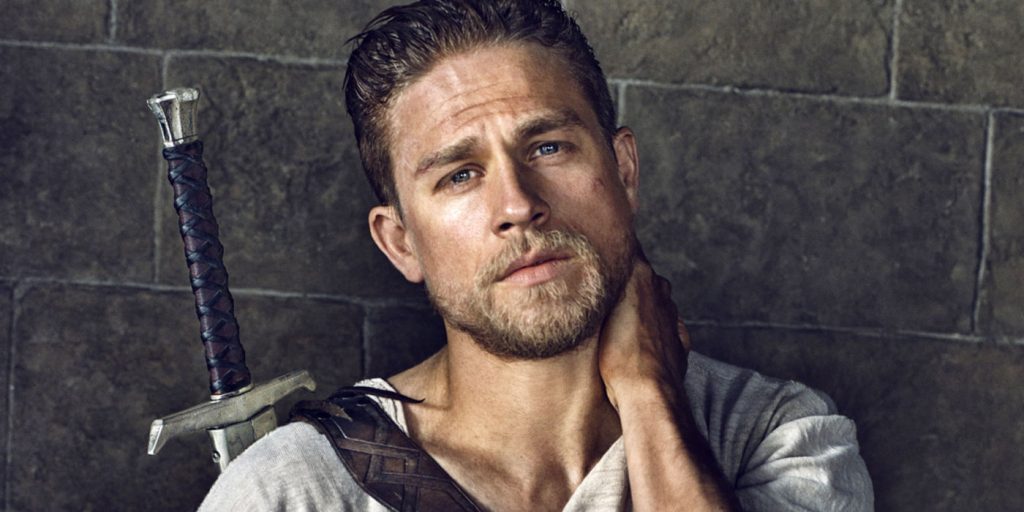 Arthur has a disappointingly all male cast apart from Àstrid Bergès-Frisbey who is a great addition to the film as the character known only as The Mage. She remains a magnetic presence on screen throughout and helps add much-needed colour to the cast. Eric Bana impresses in the confusing but epic opening scene as Uther, Arthur's father. Jude Law plays king Votigern with a casual menace as he steals scenes from Charlie Hunnam with the ease of a professional pickpocket. Arthur's men and future Knights of the Round Table are played by Djimon Hounsou (Blood Diamond 2006), Aiden Gillen (Game of Thrones), Kingsley Ben-Adir, Tom Wu, Craig McGinlay, Freddie Fox and Neil Maskell. Obviously the story requires mostly male actors but with so many liberties taken in the form of giant elephants, video game-like characters and scene ruining cameos from the non-acting professional ball kicker David Beckham, perhaps it was a good opportunity to extend those liberties and round out this man-cave movie with some strong female characters as well.
Most of the actors attack their lines with gusto and their comedic delivery is on point if not helped along by the unnecessary start-stop editing of which Richie seems completely unwilling to let go. The film has a frenetic pace during the action scenes and this will please some fans of the fantasy genre. While these moments are adequately entertaining on a base level the film remains just like Excalibur; completely stuck in stone and weighed down by the lead performance of Charlie Hunnam. Through Richie's direction and casting choice Arthur comes off as a cocksure arrogant character with little humility and respect for others. In turn this makes his character distasteful and wholly unlikable. Hunnam walks around the film chewing scenery with the brazen attitude of shaved monkey looking for a fight at a crowded football match. Never once do we really feel his character's struggle or that he is ever in any real danger of showing emotion that doesn't involve flexing his muscles and having a crisis of character about when he should get his next tribal tattoo. He is a dully-painted hero and the character of Arthur deserves much more that what this film offers its audience.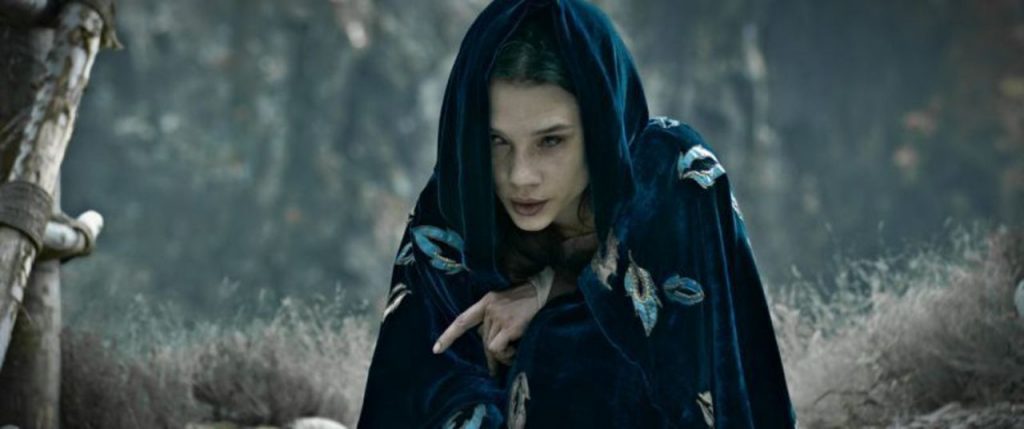 For every success Richie has had he also seems to bottom out with weak blue prints of his previous works. RocknRolla (2008) was using the same formula that made Snatch and Lock, Stock and Two Smoking Barrels (1998) a success, but the dialogue was becoming played out and the characters were simply unlikeable and without charm. After the success of Sherlock Holmes (2009) a sequel was a bankable sure thing. What we got was Sherlock Holmes: Game of Shadows (2011). The formulaic sequel was so ill received it has possibly killed off any future adventures of the famous duo. Richie has not learned from these missteps and it is the reason that this film has failed and will continue to do so across the globe until it's inevitable early release on home viewing formats.
The smatterings of ego throughout this film are very apparent and cut through the subject material like Excalibur through water. Arthur offers some thrills in its action sequences and the supporting cast brings their individual talents to a stunted and predictable script. However, Charlie Hunnam and Guy Richie were two catastrophic choices for this film to stand alongside the legend of King Arthur and they completely fail to accurately provide an engrossing and enjoyable fantasy movie.
Summary: Guy Richie brings every single one of his over done film techniques to medieval England, resulting in a played out cringe fest of overused editing tricks, dialogue cuts and video game special effects.