Blu-ray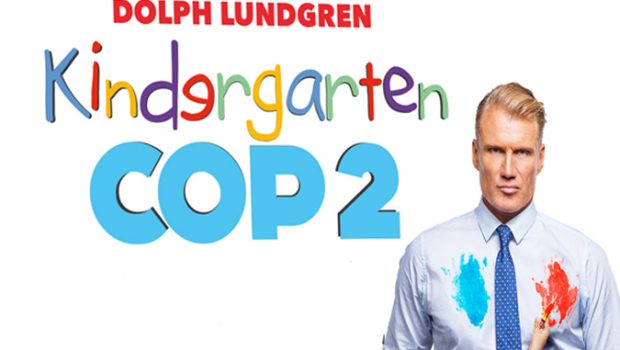 Published on May 13th, 2016 | by Admin
Kindergarten Cop 2 is coming home, June 9, 2016
Universal Sony Pictures Home Entertainment is releasing Kindergarten Cop 2 – available to own on Blu-ray, DVD & Digital from June 9, 2016.
The second chapter to the hilarious Arnold Schwarzenegger (Kindergarten Cop, The Terminator) action-comedy classic from 1990 is out, starring Dolph Lundgren (The Expendables 3, Hail, Caesar!) and Bill Bellamy (Noobz, Lottery Ticket) in Kindergarten Cop 2.
To recover stolen data in a progressive school, the FBI's toughest agent, Agent Reed (Lundgren) must go undercover on his most difficult assignment yet: teaching a class full of liberal kindergartners.
On a mission to recover a missing flash drive from the Federal Witness Protection Program, the liberal, politically correct environment within the school he's working undercover at shocks Agent Reed. Struggling with little ones with big opinions and open-minded policy, Reed swaps guns for gummy bears.
Kindergarten Cop 2 is an action packed comedy the whole family will love.