Comics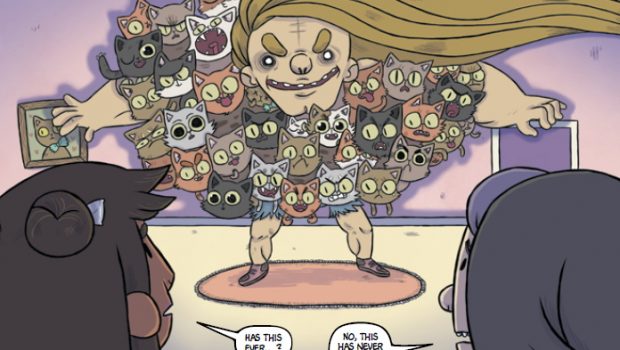 Published on June 7th, 2021 | by Tim Chuma
Kim Reaper Vol 1: Grim Beginnings (2018) Review
Summary: Well worth a look even if you don't know anything about this artist. Was fun an engaging all the way through.
When Becka finally gets the courage to talk to the cute goth girl in her class Kim, she is surprised to find herself falling through a wormhole and that Kim has a scythe. It seems Kim is a part time grim reaper but is currently only reaping the souls of animals. Things go wrong and they end up having to go on an adventure to an underworld and Kim gets the punch the ghouls out of people.
I didn't know anything about this going into it, but just thought it had a cute name and might be fun to read. I was right and I did enjoy the story and cute character design. The characters are able to look after themselves and it does not seem twee in the storyline.
I would recommend this one to people who are tired of the usual superhero stories and want something different. Anyone wanting a fun story with women main characters is also encouraged to have a look at this one.
This is well worth your time and I would even recommend it even if you do not know that much about this artist.
Comic details:
Writer/Artist: Sarah Graley
Artist: Sarah Graley
Publisher: Omni Press
Published: February 14, 2018
Colour, 114 pages