Comics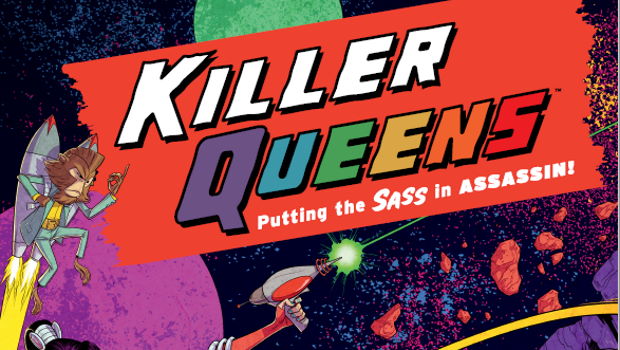 Published on April 1st, 2022 | by Chris O'Connor
Killer Queens TPB Review
Summary: A fantastic fun ride from start to finish... Gay in all the ways!
I have to admit that when the first issue of Killer Queens was available for review I debated whether I should grab it. The vibrant colours caught my eye, the queer themes grabbed my attention… but I was just caught up with other things at the time. I'm very glad I grabbed the Killer Queens TPB though because this comic is a lot of fun!
Killer Queens are Max and Alex, two reformed intergalactic assassins for hire… on the run… they are also super gay! Given they absconded with their former bosses ship, that fluffy monkey with a jetpack is keen to track them down and recover his stolen property. But Max and Alex have to eat so they take a job from Alex's old flame, a no-kill, casualty-free kidnapping recovery from a nearby moon. Seems simple enough… until you factor in half the moon being run by a fascist dictator who hates foreigners… what could possibly go wrong?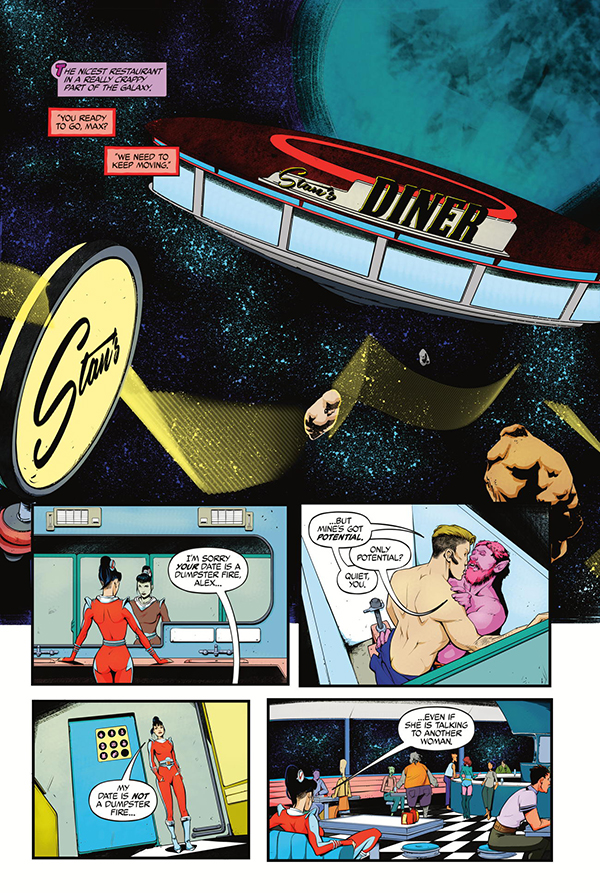 Writing
This is fun… just simply fun! It's space camp… but not the kind you go to train to fly in space… the kind that features the back drop of space and is full of queer references and culture and everything bright and gay! It's awesome! You know it's going to be a fun ride when within the first few pages you have reference to a fluffy monkey with a jetpack and shortly after that the revelation of "hench otters" that are super cute! It is very much space opera with all the trimmings, big explosions, plenty of different aliens and lasers zipping about left right and center. The back and forth between the Max and Alex is snappy and full of punch. Quips a plenty with a touch of political commentary thrown in for good measure (fascist dictators who hate foreigners anyone?).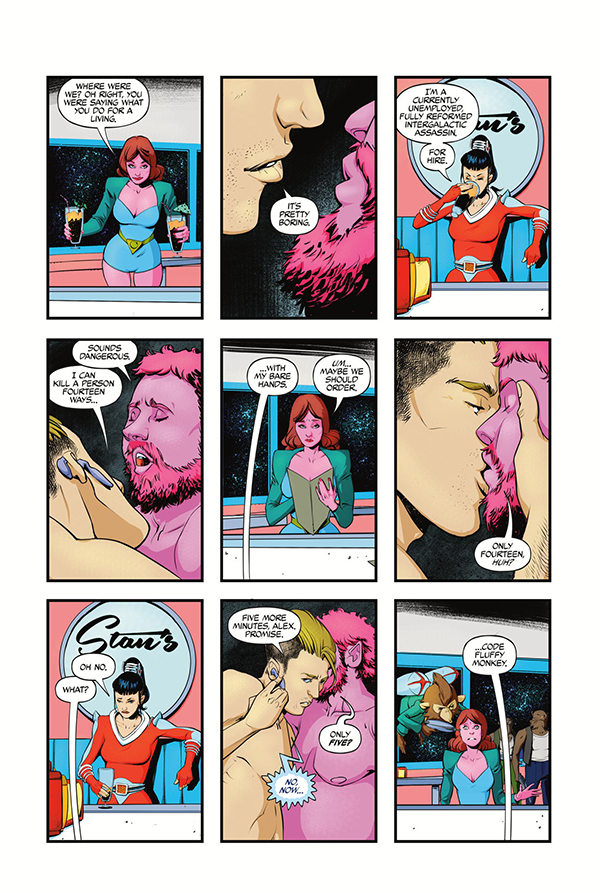 Artwork
Much like Spaceballs took things all the way up to plaid, Killer Queens takes things all the way to gay! The rainbow synonymous with LGBTIQ+ identity is flying high here and illuminates the pages with such beautiful tones that it's hard not to smile. It's not just the vibrancy that makes the pages pop though, it's the clean lines and the details, even in amongst a palette loaded with colour the individual elements remain clear and the action is easy to follow. Plus… we get to see Hench Otters :D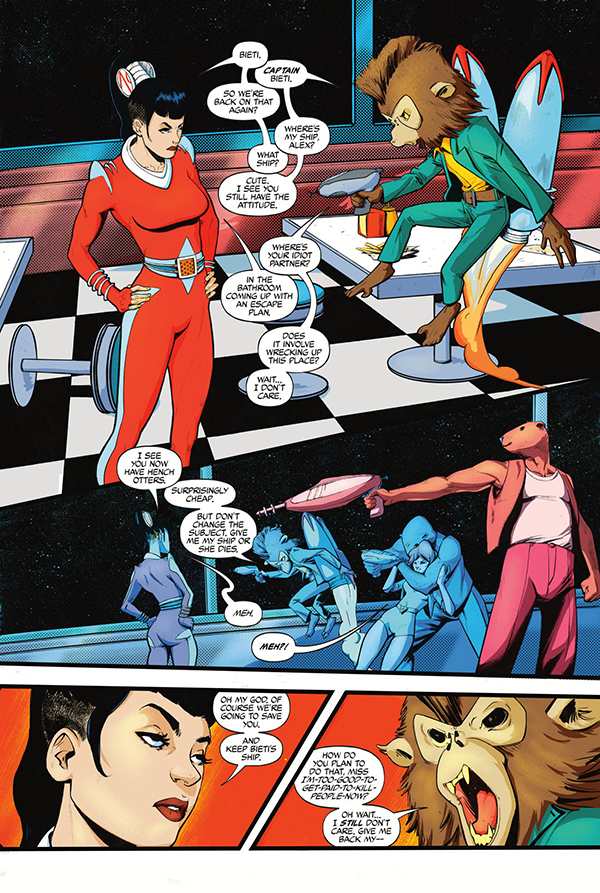 Final Thoughts?
If you want a fun loving, queer friendly… nay queer celebrating, space action adventure comic then do yourself a favour and grab a copy of Killer Queens… I highly recommend it!
Publisher: Dark Horse
Writer: David Booher
Artist: Claudia Balboni, Harry Saxon
Colourist: Harry Saxon
Cover Artist: Claudia Balboni
Genre: Science-Fiction, Humour, Action/Adventure
Format: 128pgs, FC, TPB
Release Date: 30th March, 2022