Comics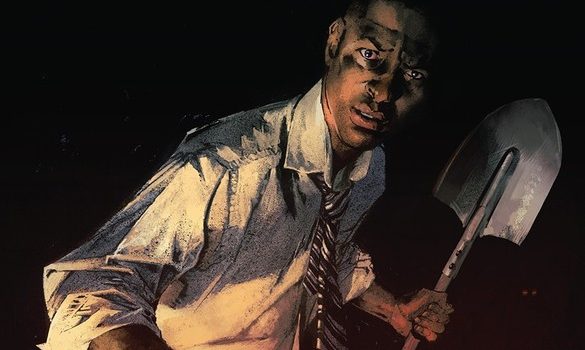 Published on November 20th, 2019 | by Rebel Robertson
Killadelphia part 1: Sins Of The Father. Review
Summary: One of the best comics I've ever read. A must read great job all around! Can't wait for the next issue to come.
The Story
Wow… Just wow! This is by far the best comic I've read since the first The Walking Dead compendium! From Spawn artist Jason Shawn Alexander, and Marvel Runaways writer Rodney Barnes, comes Killadelphia.
The story of James Sangster Jr., a Baltimore beat cop who comes back to Philly to bury his father Detective James Sangster Sr.. Who was killed following a tip that lead him to Hell Hall, a run-down abandoned project building. All he wants to do is get back to Baltimore and away from Philly as soon as possible. He goes to his childhood home for reasons presumably to sleep but starts to read his fathers' journal instead. As he reads, he starts to think his father had lost his mind. He goes to see the one person who can tell him if his father was crazy or not, Jose Padilla a Philadelphia medical examiner. After a short talk with the M.E. he heads to Hell Hall just to see for himself and discovers his father wasn't going crazy, Philadelphia has Vampires!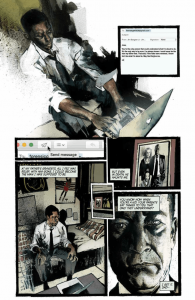 No Cons?
The art and the writing in this comic are fantastic. I literally have nothing bad or negative to say about this comic whatsoever. I like the fact they used cursive when reading the journal it brings life to the comic. The panels are well designed, the story is palpable, and I can't think of anything wrong with this comic other than the fact the next doesn't hit until Jan 1st.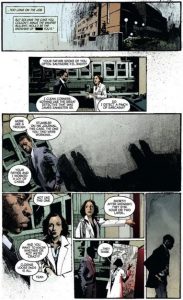 Final Thoughts
In conclusion this comic is easily awarded the max of five stars, and I very highly recommend it to everyone who enjoys comics like Spawn, and The Walking Dead. But please be advised may not be suitable to children under 13 years of age.
Final score: 5/5
Comic Details
Publisher: Image Comics
Artist: Jason Shawn Alexander
Writer: Rodney Barnes
With: Luis NCT
Price: $3.99 US
Available: November 20th, 2019