Films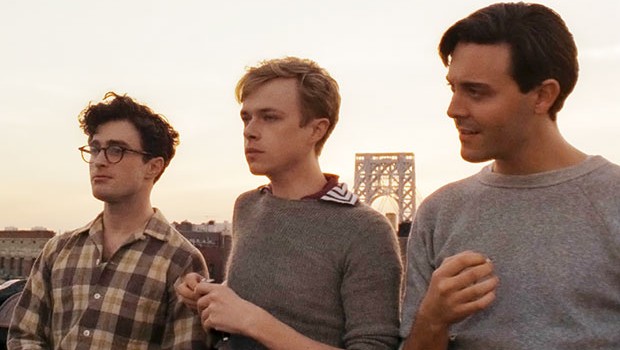 Published on December 4th, 2013 | by Nicki Newton-Plater
Kill Your Darlings – Film Review
Reviewed by Nicki Newton-Plater on December 2nd, 2013
Sony Pictures presents a film by John Krokidas
Written by John Krokidas and Austin Bunn
Starring: Daniel Radcliffe, Dane DeHaan, Michael C. Hall, Ben Foster, Jack Huston, Elizabeth Olsen, David Cross, Jennifer Jason Leigh, Kyra Sedgewick
Running Time: 100 minutes
Rating: MA15+
Release Date: December 5th, 2013
Kill Your Darlings is very much an acquired taste film. It will seem a little too bizarre and confronting for some, but for those who are fans of the Beat Generation and those associated with it will be in for a thrill. When seventeen year old Allen Ginsberg (Daniel Radcliffe) is accepted to Columbia University, he steps out of the shadow of his well known poet father, Louis (David Cross) and starts to make a name for himself. He quickly becomes best friends with the charismatic Lucien Carr (Dane DeHaan), who enters Allen into a world he never knew existed and introduces him to William Burroughs (Ben Foster) and Jack Kerouac (Jack Huston). The four share their ideas on deconstructing social norms and start their own war against society's accepted standards. Yet it is the presence of Lucien's "guardian angel", David Kammerer (Michael C. Hall) that threatens to destroy it all and brings the young men to one fateful night that will change all of them forever.
Kill Your Darlings is without a doubt very nostalgic and atmospheric of the 1940's and the world of the young Allen Ginsberg, Lucien Carr, Jack Kerouac and William Burroughs, all of who are brought to life wonderfully by their respective actors. As a film about these men, the film is a complete success. However, it is not a continuously engrossing film, not incredibly suspenseful or thrilling, and takes an incredibly long time to get to the main focal point of the film.
The screenplay itself is verbally exquisite, as one would hope that a film featuring some of the most well known writers of the twentieth century would be. Some of the dialogue especially that of Lucien is just so interesting and pleasing to listen to. However, after the thrill of the first five minutes of the film, Kill Your Darlings suddenly plateaus and just coasts along for awhile at the same tone and emotional level. The beginning scenes with Allen and Lucien in the prison and Lucien in the lake, holding David in his arms, along with the powerful title sequence, make for a fantastic start to the film, which promises so much. Yet this is it as far as suspense goes for the majority of the film. It does quicken up its pace a bit more at the very end, but for the most part is very slow and boarding on tedious.
John Krokidas' direction certainly brings out the best in his actors. There is no lack of character in any of the main players in this film. They are all wonderfully and intriguing constructed and have so much more to them than meets the eye. Daniel Radcliffe gives his first really "grown up" performance as Allen Ginsberg in this film by taking his acting to a completely new territory. He embodies Ginsberg perfectly and has some terrific emotional moments. Dane DeHaan has so much charisma as Lucien Carr. You do not want to take your eyes away from him from the beginning to the end of the film as he is so captivating. Although not the most likable character at times, he is absolutely the most interesting.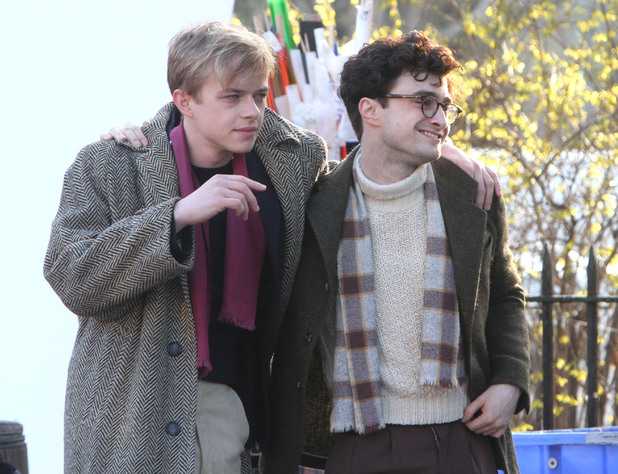 Ben Foster's William Burroughs is brilliant. Foster is almost unrecognisable from his past roles when he first appears onscreen. His performance is incredibly quirky, but again so intriguing. The tone of his voice used through the film is almost hypnotic, with a touch of hilarity. Elizabeth Olsen doesn't have as much screen time as you would like to see her have considering her portrayal of Edie Parker, Jack Kerouac's girlfriend, is so powerful. She is a strong woman, but also has a tender side, both of which would have been a treat to see more of. Jennifer Jason Leigh also does well as Ginsberg's mother Naomi.
Kill Your Darlings does fall into the trap of retelling the story of these men fact for fact, which means that it forgets that the audience needs to actually feel something to be kept entertained. The film isn't for everyone, but those who enjoy these particular writers or finding out a bit more about the origins of twentieth century literature will enjoy Kill Your Darlings.
Summary: John Krokidas' direction certainly brings out the best in his actors.