Games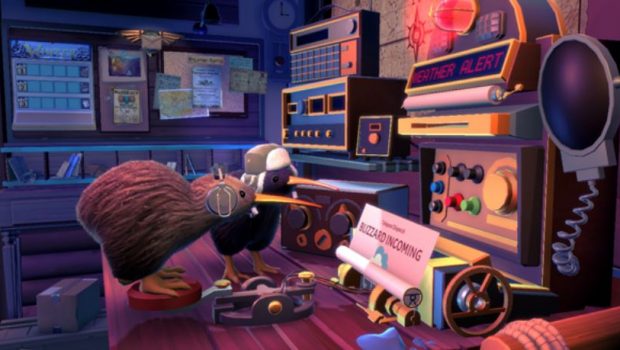 Published on September 24th, 2021 | by Adrian Gunning
KeyWe brings mailroom mayhem to PlayStation, 28th Sept
Time for an egg-citing announcement! Sold Out and Stonewheat & Sons are thrilled to announce that adorable co-op puzzler KeyWe is coming to the PlayStation®5 (PS5) system and the PlayStation®4 system on 28th September.
Available now on the Nintendo Switch™ system at Australian retailers and coming soon to PlayStation 5, PlayStation 4, Xbox Series X and Xbox One consoles, KeyWe is a cute and chaotic co-op game starring Jeff and Debra, two small kiwi birds working in a fun and frantic mailroom. With no hands to help them, they must jump, flap, peck and butt-slam their way across an interactive landscape of levers, bells and buttons to type telegrams, ship packages and send urgent messages to keep the mail flowing.
Features:
Mailroom mayhem – Take on the role of a postal-working kiwi bird and partner up with a friend to type out telegrams, send urgent messages, ship packages and keep the mail flowing.
Cute, chaotic co-op – Buddy up on the couch or flock online in chaotic co-op.
Adorable single-player – Control both kiwi birds on a single controller to venture out on a solo mail service adventure.
Perilous postal environments – Navigate mailroom desks and shipping rooms to become a master of the mail service.
Seasonal silliness – Encounter hazards caused by wintery weather, autumnal thunderstorms and more on the way to becoming postal pros.
Customisable kiwis – Change the colour of your kiwi's feathers and unlock new accessories – because kiwi birds look cute in little hats!