Hardware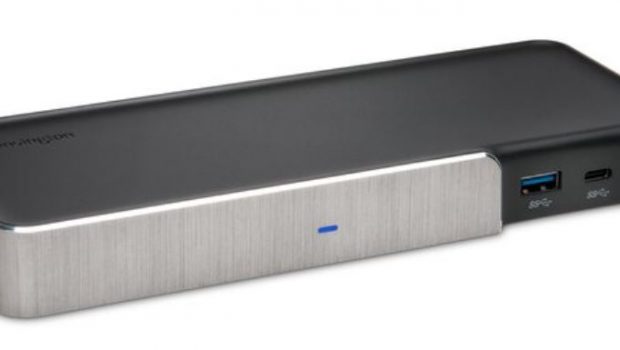 Published on July 6th, 2019 | by James Wright
Kensington SD5200T Review
Summary: The Kensington SD5200T will transform your PC into a lean mean porting machine!
If you're looking to increase the number of ports on your notebook, 2-in-1 or PC/Mac, Kensington have a very easy solution with their SD5200T "smart" docking station. Simply connect the Kensington SD5200T into your device,  plug the power cable into the SD5200T and presto, you're almost ready. The only additional step you need is to download the free Kensington software.
This progressive Thunderbolt 3 dock works with both Windows PCs and Mac computers to provide ultimate flexibility
– Kensington
Once this setup is completed, you're ready to connect a wide variety of additional devices such as monitors, SSD's or even connect it to a network thanks to the Ethernet connection. More importantly, this device is powered by Thunderbolt 3 technology which deliver speeds of up to 40Gbps.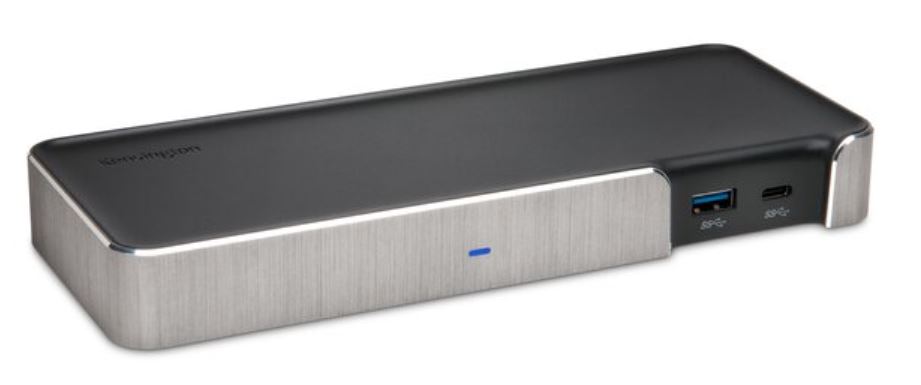 Given that the Kensington SD5200T needs power due to the functionality of this device, it's actually a relatively small and lightweight device that measures at 21 x 8.5 x 2cm with a weight of 1.3kg. Furthermore, this device can also power larger devices (up to 85W) such as notebooks or 2-in-1's which means you don't need an additional power supply. In other words, you can leave your power supply behind!
Aesthetically it looks impressive thanks to its metallic casing and silver/black colouring that will easily match your peripherals, whether at home, in the office or travelling. Adding to the design is the ability to mount the product on your desk which gives the docking station some additional stability if you have multiple cables connected to it. There's also a Kensington security slot as well which prevents the device from being stolen. Oh… if you have a VESA-compatible monitor, you can even mount this docking station to the back of your monitor.

Highlights
Best For: Thunderbolt 3 Laptops & Ultrabooks and Monitors that support up to 4K
Connection Technology: Thunderbolt 3 (Cross-platform compatibility)
USB-C Power Delivery: Supports USB-C PD 2.0 (85W of laptop charging)
Compatibility: macOS 10.12 or above, Windows 10
# of Monitors Supported: 2
Video Ports: 1 x DisplayPort v1.2++ and 1 x Thunderbolt 3 Port
Maximum Resolution Supported: Single monitor: 5K (5120 x 2880 @ 60Hz) and Dual monitors: 4K (4096 x 2160 @ 60 Hz)
Plug & Play installation without need for drivers or downloads
System Requirements: Only compatible with laptops equipped with Thunderbolt 3 ports; not backwards compatible with Thunderbolt 1 or Thunderbolt 2. For Windows based devices, ensure your laptop supports Power Delivery.
Warranty: 3 Years
As you can see from the above highlights, the SD5200T provide a whole wealth of options to users who have access to a Thunderbolt 3 connection on their device, particularly when it comes to video as it supports dual displays of 4K or a single-monitor of 5K that is great for gamers, designers or those looking to be more product in the home or office. On our Lenovo, we had no issues in displaying two 4K screens and the quality was unparalleled.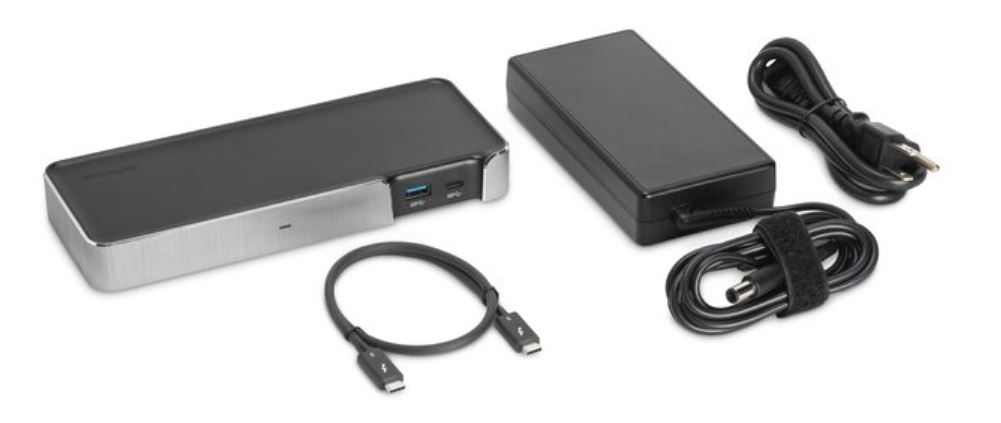 Final Thoughts?
In conclusion, the Kensington SD5200T is a great docking station for those users with the powerful Thunderbolt 3 connection on their PC or Mac as it considerably increases the scope of what their computers can achieve as you can connect a myriad of devices if you have limited connections on your main device. Whether this is running two 4K screens at 60 frames per second, connecting tablets or smartphones, a printer or Ethernet, it's fast and easy and this is where the Kensington SD5200T shines!
For more information, please visit https://www.kensington.com/p/products/connectivity/universal-laptop-docking-stations/sd5200t-thunderbolt-3-40gbps-dual-4k-docking-station-with-170w-adapter-windows-and-mac/