Hardware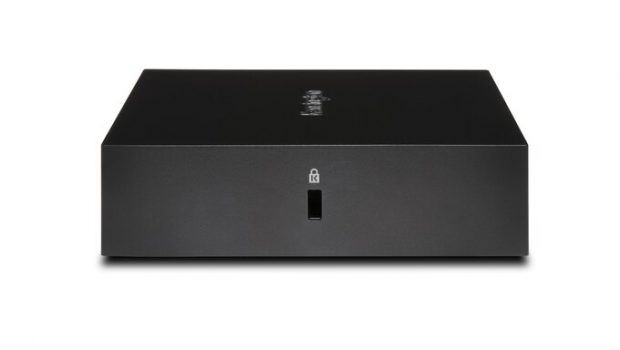 Published on August 21st, 2019 | by James Wright
Kensington SD2000P USB-C 4K Nano Dock with Power Delivery
Summary: Kensington SD2000P USB-C 4K Nano Dock with Power Delivery is a true master of portability that enhances what your notebook or laptop can do.
4.9
Master of portability
With the streamlining of technology in order to give the user power, versatility and portability, sometimes it is a careful balancing act and with laptops or notebooks, it may mean give or take… in other words, missing functionality. For example it may have limited USB ports or no external video port. This is where docking stations come into play and today we're checking the Kensington SD2000PUSB-C 4K Nano Dock with Power Delivery which increases the scope of what your system can do, including the number of additional ports available on your system.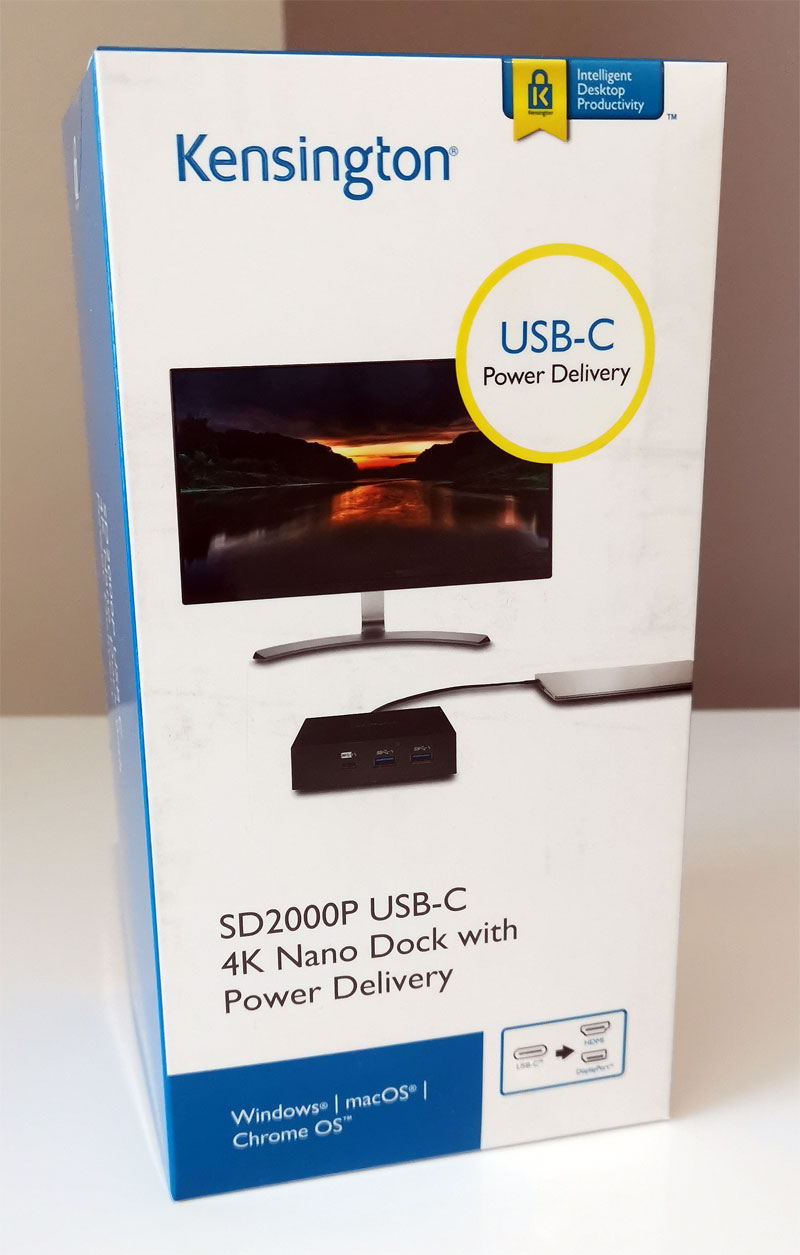 Allows users to transfer data, video and audio while providing up to 60W of power delivery to USB-C enabled laptops using the included 1M USB-C cable for a simple plug and play experience. The setup also provides users with a quick connect and disconnect since it eliminates the need to connect the laptop's power adapter at the desk.
– Kensington
The Kensington SD2000P USB-C 4K Nano Dock with Power Delivery is also cross-compatible with Windows, Mac and Chrome systems that when connected to your USB-C or Thunderbolt-3 and into your mains gives you access to a 110W adapter (Up to 60 watts of power delivery – great for charging laptops), a 4K HDMI/DisplayPort single-screen connection, 3 USB (2 x USB 3.0 and 1 x USB 3.1) ports, Gigabit Ethernet port and a Security Slot to ensure this device doesn't get stolen. So as you can see, if you have limited connections on your device, the Kensington SD2000P USB-C 4K Nano Dock with Power Delivery delivers the necessities that you need and comes with everything you need to connect it to your system.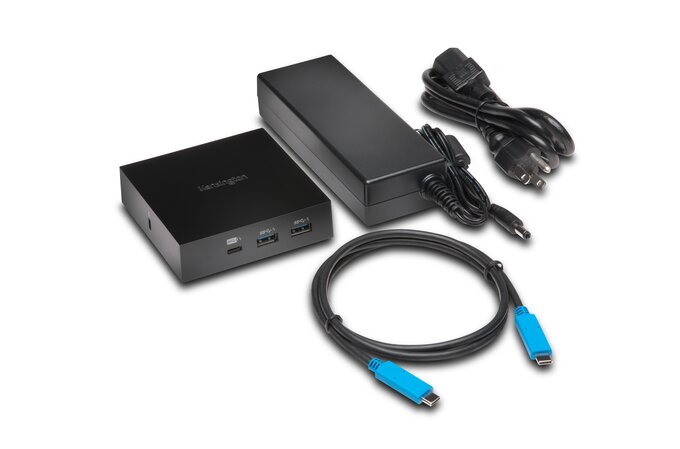 Furthermore, it is VESA mount compatible which allows you to easily mount this device in a variety of places and lastly, this device comes with an impressive 3-year warranty. Installation is very easy as well and once unpacked from the box, you simply connect the Nano Dock to your PC and the mains, download the DockWorks software and presto, you're ready to go.
Once up and running, the device becomes an extension of your PC that makes it true plug and play. The other aspect about this device that we love is that it replaces your laptops power supply which reduces additional cables and in essence, makes it the only power connection you need.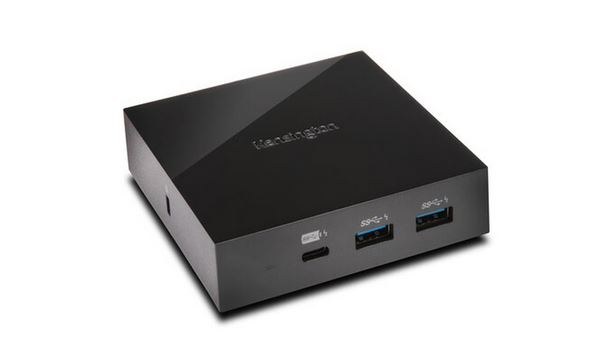 In terms of build quality, the Kensington SD2000P USB-C 4K Nano Dock with Power Delivery is a sturdy and quite a small product that is also ultralight. Inputs are well placed and overall, it is quite an unassuming product that delivers in terms of additional inputs and outputs to your PC. It's also small enough to be transported and as you don't need your laptop or notebook power supply, it gives you the option for power when needed plus the ability to connect additional devices to your PC like tablets, printers and smartphones or a HDMI compatible monitor or TV.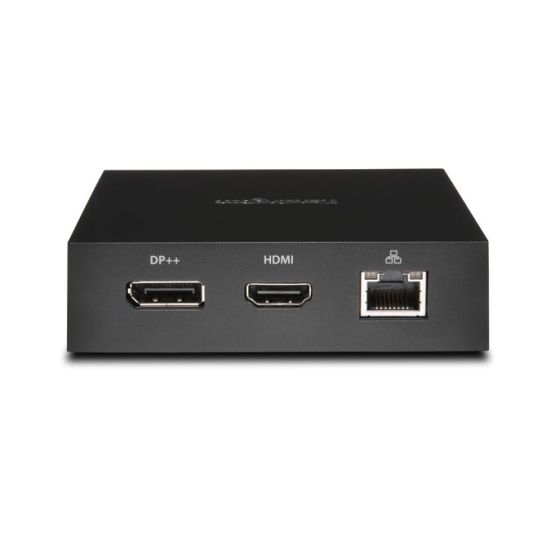 Final Thoughts?
If you're looking for a docking station with a small physical footprint that ticks the portability and features check-box, then look no further as the Kensington SD2000P USB-C 4K Nano Dock with Power Delivery is that product and is affordably priced at $000.00AUD (August 2019).
Recommended!
Summary
Best for: USB-C laptops & Ultrabooks that support power delivery and a single 4K monitor
Connection technology: USB-C alt mode
USB-C power delivery: Supports USB-C PD 3.0 (60W of laptop charging)
Compatibility: Windows 7 or above, macOS 10.13 or above, Chrome 44 or above
No. of monitors supported: 1
Video ports: 1 x HDMI v1.4 or 1 x DisplayPort v1.2++
Maximum resolution supported: Single monitor: 3840 x 2160@30Hz
Plug & Play installation without the need for drivers or downloads
System requirements: Host device must support Power Delivery and DisplayPort Alt mode over USB-C
Warranty: 3 Years