Interviews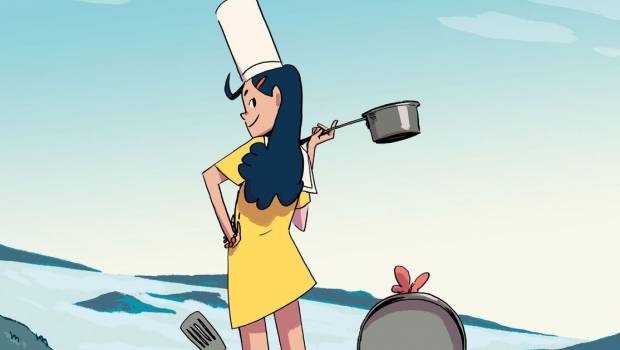 Published on March 20th, 2018 | by Dana Folkard
KEN NIIMURA INTERVIEW – UMAMI
Award-winning artist Ken Niimura (I Kill Giants, Henshin) is currently creating a gem of a comic on Panel Syndicate: the fantastical cooking webcomic UMAMI. Next week sees the release of the 5th issue in this delectable series and Impulse Gamer was lucky enough to talk to Ken about his latest endeavour.
A lot of people will be familiar with you as one of the co-creators of I Kill Giants. Can you talk about your latest endeavour, Umami, and give those who are unfamiliar with this series a brief summary of the story?
It's the story of a kingdom in trouble, and two cooks that are going to save the day by using their cooking skills. It's a crazy adventure story that combines high-fantasy, cooking, and lots of absurdity.
In Japan and Europe it's not uncommon to find comics about cooking and food. How has the reception been with American audiences?
Like in the best restaurants, those that have tried "Umami" come back for more.
We live in an age where comics tend to be dark and overly complicated, but I think there's a need out there for more "comics as comics," the kind that are plain fun and goofy, and I think "Umami" has connected well with the readers that are looking for them.
Can you tell us a little bit about your creative process whilst working on Umami?
I started working on the main plot and designs on my side three years ago, and then teamed up with producer Yun Watanabe (of "The Evil Within" fame) to develop it. While I'm in charge of the overall concept, direction, and writing, Yun coordinates the project, while helping with anything related to the story, structure, dialogues and others.
We've also had the help of top-notch editor Yumetaro Toyoda (who works with Japanese authors Natsume Ono or Est Em), building the story and world.
Ultimately though, once we've had all of this input, it's time for me to get to my drawing board and do the best part – just having fun drawing it!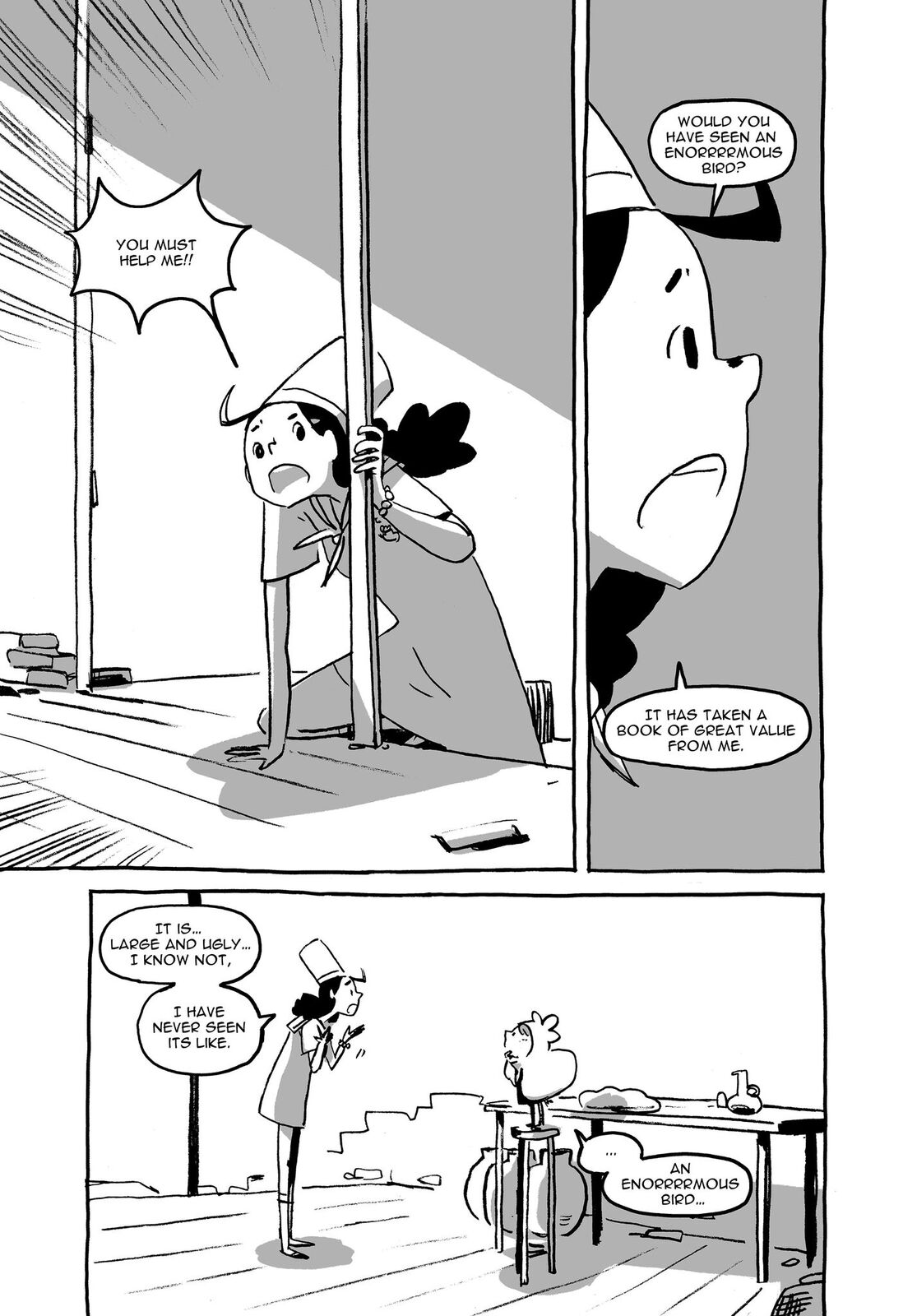 High-fantasy and cooking is an interesting and unique combination. What was it that made you combine the two? Are you secretly a foodie?
In your traditional high-fantasy story, you have the heroes travelling from place to place to their goal. Cooks only appear to when the heroes are hungry, and once they've fed them, return back to the background. I'm against a genre that dictates what kind of characters are worthy of being the heroes, so I thought it was time for cooks to get out of the kitchens and show the world what they're capable of – it's time for the underdogs to shine!
And there's also the fact that I'm a very bad cook, which makes me very suited to write a comic about cooking.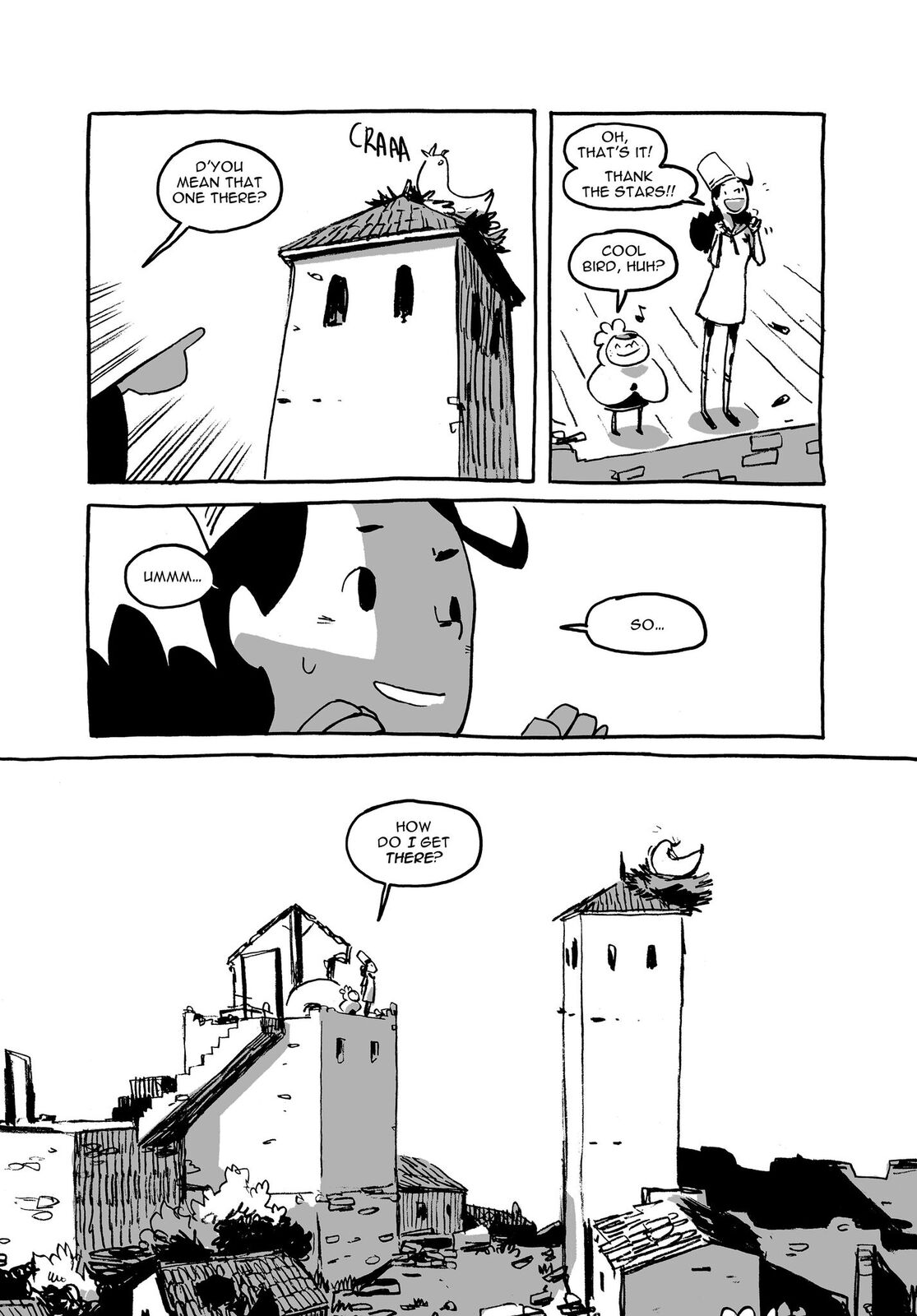 I love how your stories and art have a wonderful sense of playful energy. Where do you personally draw inspiration from when forming these whimsical tales?
The great thing about comics is that it all happens in people's head!
That's why my approach isn't to put on the page what the reader needs to recreate the story in their heads. My focus is on making dynamic and rhythmical art, and make the characters feel like if they were alive.
The influences for this project range from Hayao Miyazaki's movies (his "Sherlock Hound" is amazing!), Joann Sfar and Lewis Trondheim's "Dungeon," not to mention Japanese video games like "Earthbound" or "Lunar The Silver Star," or European artists like Jean Jacques Sempé or Quentin Blake.
UMAMI is available on Panel Syndicate in English & Spanish and fans pay what they want to read the stories.