VR Gaming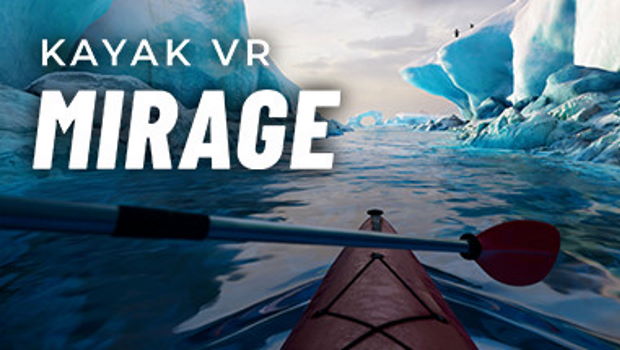 Published on August 4th, 2022 | by Chris O'Connor
Kayak VR: Mirage PC VR Review (via Air Link Meta Quest 2)
Summary: Experience Kayaking in some beautiful locations from the safety of your home.
It's the visuals! It's hard to see the images for this game and not be impressed. Kayak VR: Mirage certainly pushes the visual capacity of VR to the limits, it is indeed a stunning looking game. But it's not just impressive visually, the controls do give you a sense of actually paddling your way through the striking locations. In fact if you wanted a form of light exercise that might keep you coming back for more… this isn't a bad option as the movements required to paddle you through the water will get your arms working quite well.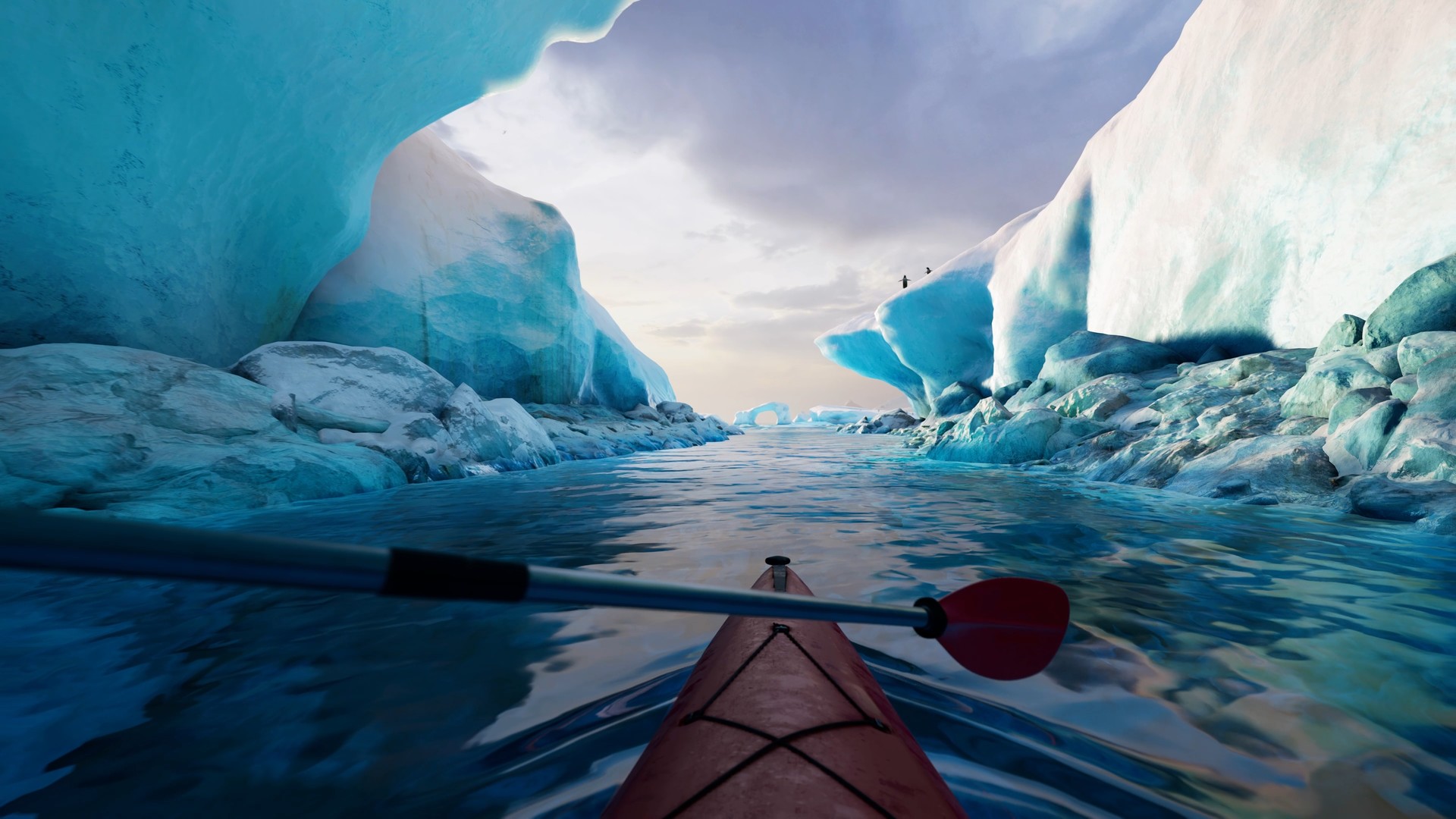 So what is Kayak VR: Mirage… well fairly obviously it's a VR Kayaking experience, but that experience is essentially broken into two components, there's the race format or the free roam format. The race format sees you trying to get your way around checkpoints as quick as possible, with the option of competing asynchronously with people from all over the world or simply focus on the Time Attack and try and beat your own records.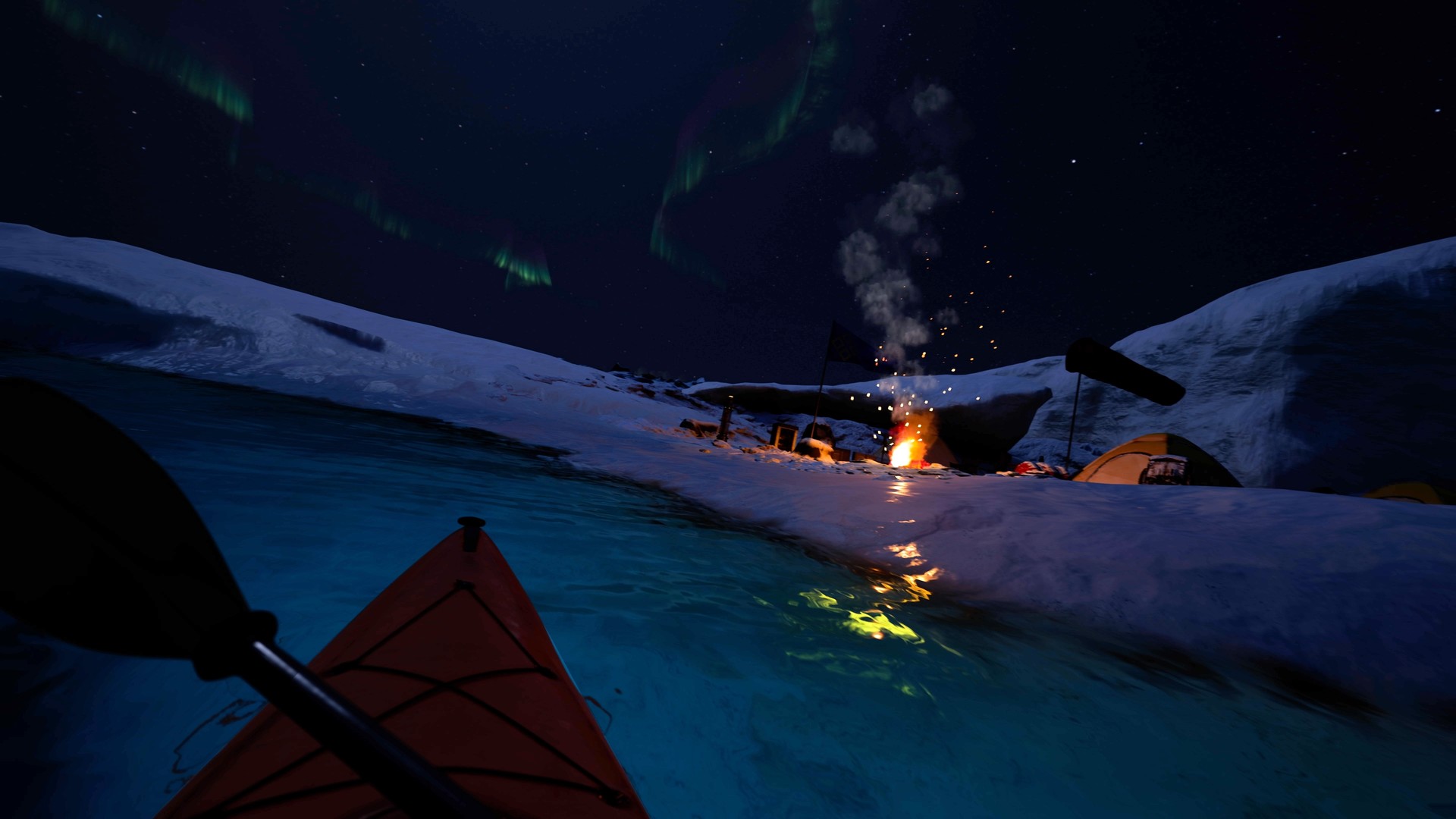 But to really enjoy the visuals I think free roam is the best option… there's no pressure to race ahead, you can just take your time and really soak in the environments. It's quite lovely watching fish swimming around your Kayak (although they did seem to disappear if they went under your Kayak… never to return again). Each of the locations (of which there are four… hopefully more will be released in time), have an option to explore in the day or night and it gets really interesting with the option to kayak during stormy weather.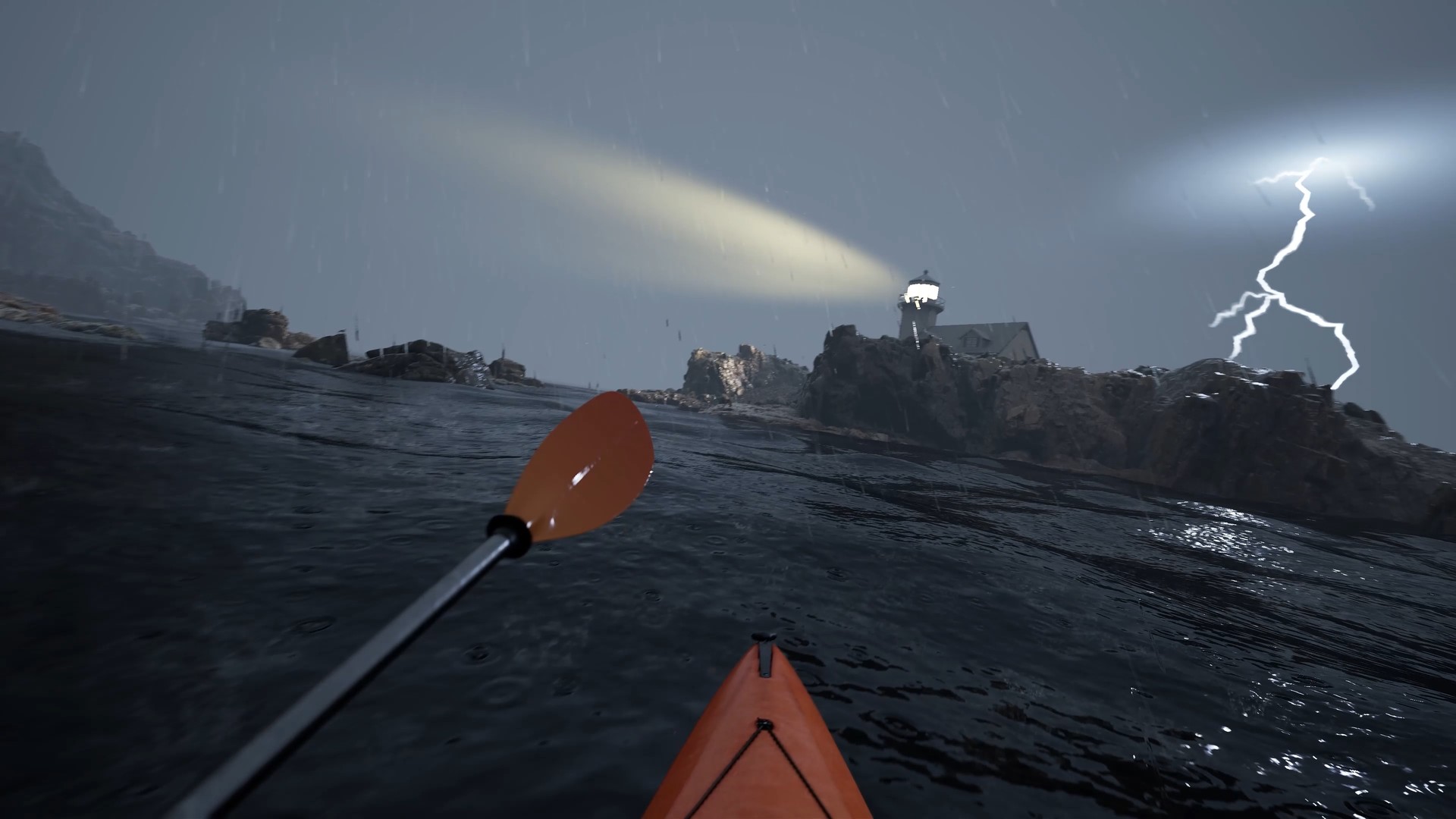 I chose to Kayak near the lighthouse at night during a storm and it almost felt like you were going to get a splash of water in your face as the tip of the kayak was rocked up and down against the rough waters.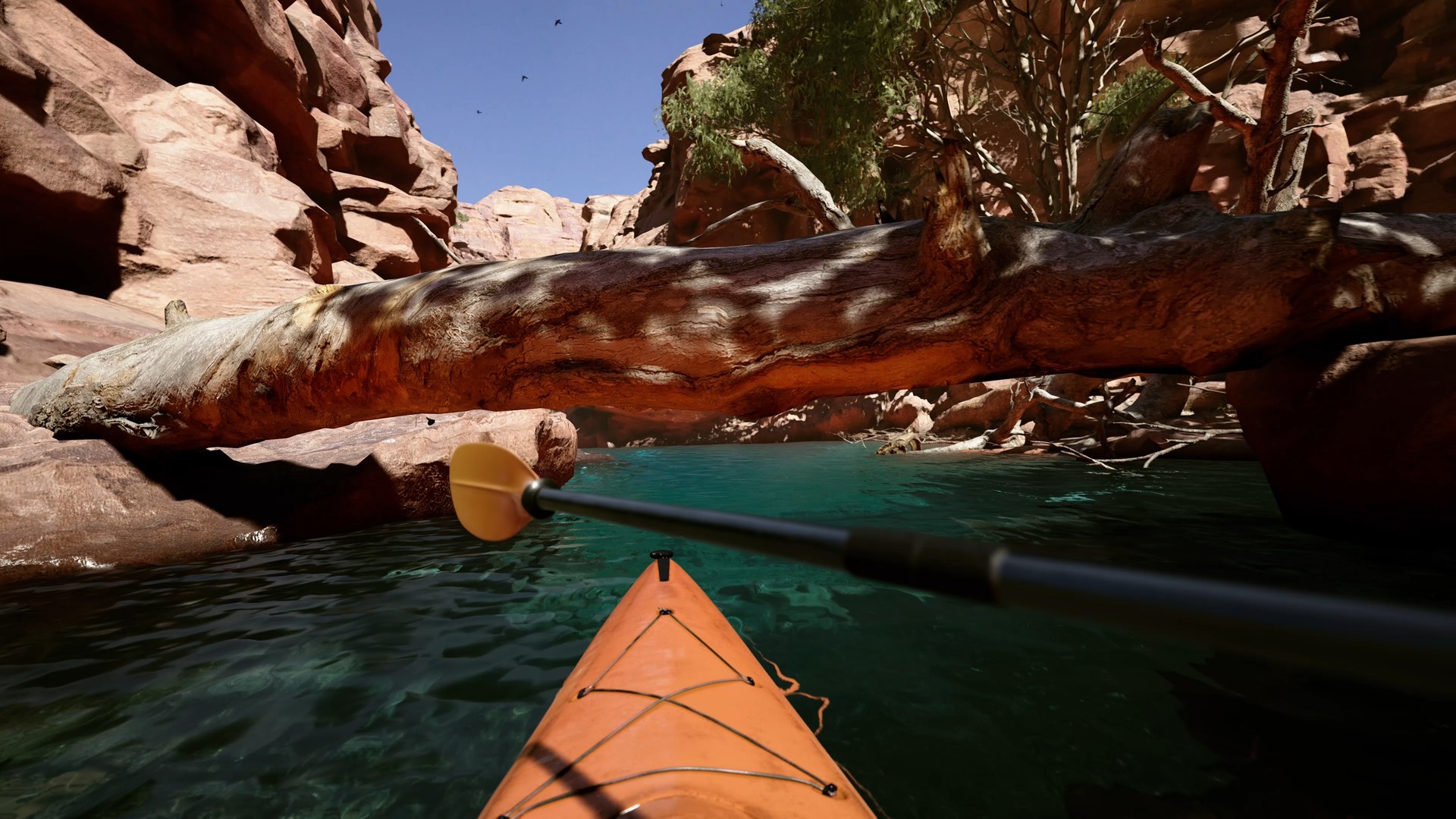 I watched on with joy as penguins jumped off an icy ledge when I visited the frozen landscape, before being stunned by an Orca breaching. I enjoyed the mottled light as I kayaked down a river at the base of a canyon. It is all very visually striking. But… there is a limit to what you can do. Currently as mentioned there are only four maps and you can explore those reasonably quickly… in free roam it doesn't take much to find a border that will reset your experience if you get curious enough to try and paddle past the defined area (there are no flags or anything to mark a boundary which is great for immersion… but unfortunate when you cross it and can't make your way back within the bounds fast enough to avoid the location reset). If you are a huge Kayaking fan then you may get enough joy from simply being able to virtually travel these distant lands and perhaps work to continually improve your course times.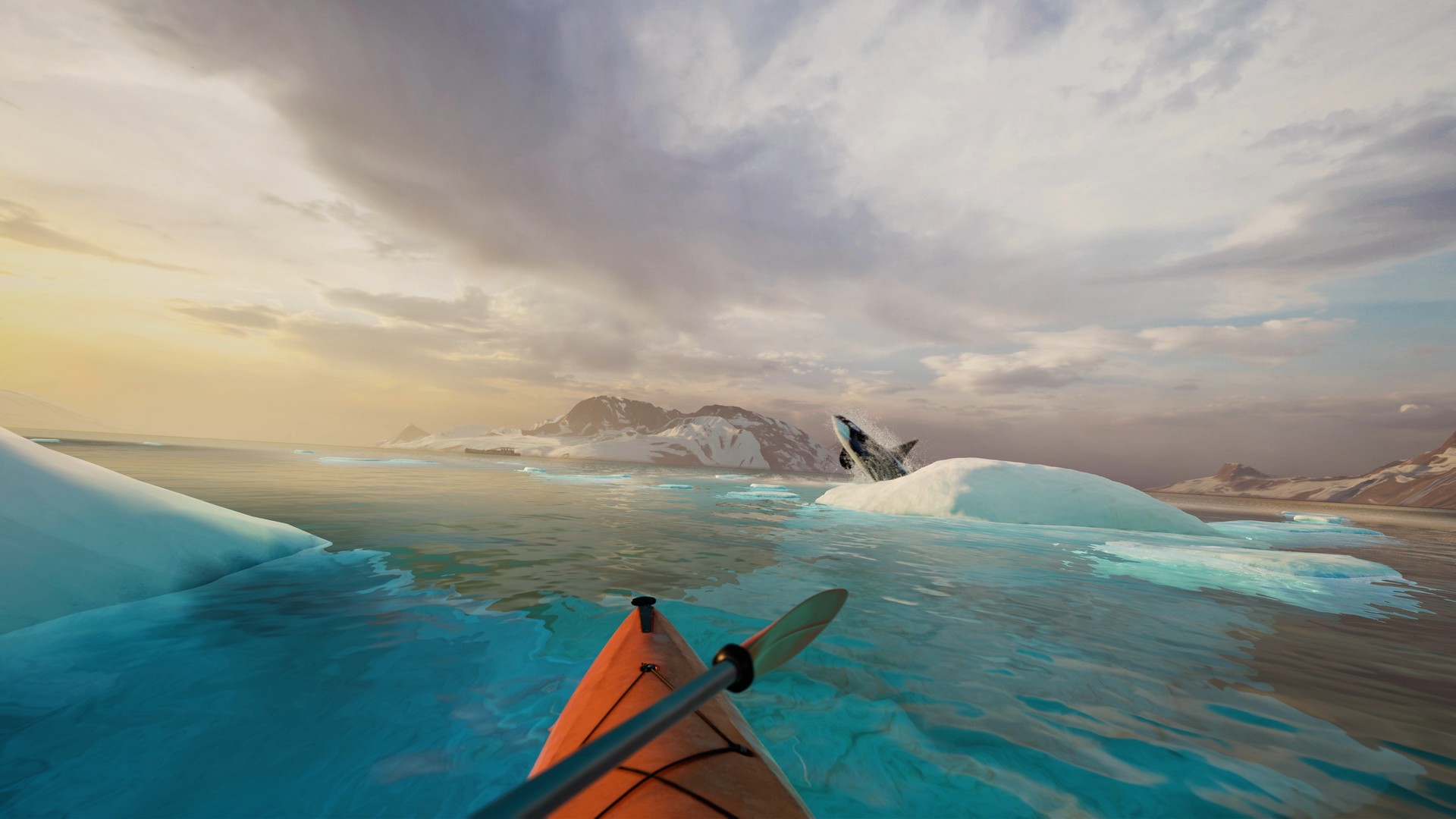 For me personally I find it to be a fantastic relaxing experience, I love the idea of Kayaking but fear the idea of tipping upside down and not being able to right myself (you can simulate this in Kayak VR: Mirage), so a virtual option is great. I don't know I'd recommend grabbing it at full price as four courses can seem a bit restrictive for the price… but if it goes on sale I'd say grab it… even if just for the fantastic visuals and great kayaking physics!