Interviews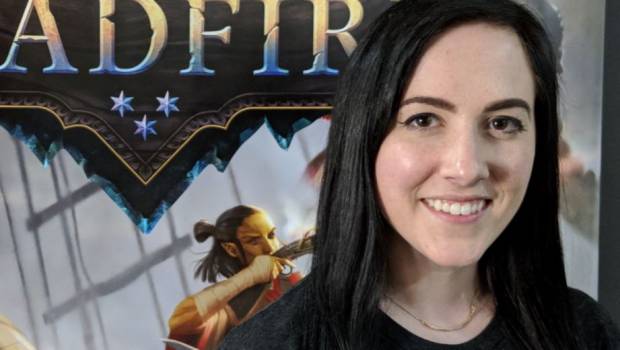 Published on March 6th, 2018 | by Admin
Katrina Garsten Interview (Pillars of Eternity II: Deadfire)
We catch-up with Katrina Garsten, a producer at Obsidian Entertainment on Pillars of Eternity II. Katrina manages the crowdfunding campaign, backer content and Pillars of Eternity II artists. She's also the face of development team to the community, regularly hosting the numerous backer updates, like in their most recent video at https://www.youtube.com/watch?v=iFpzTTlTsV0
Tell us how you became involved with Obsidian Entertainment
I've worked at Obsidian for four and a half years now, and it's all thanks to randomly meeting Chris Avellone at GDC back in 2013 (because who doesn't know Chris Avellone?). Later in the year he recommended me for a production position at Obsidian, and that's where I began my journey working on the production team for Armored Warfare. By the end of 2016 I moved on to Pillars of Eternity II: Deadfire, where I coordinated our crowdfunding campaign. Throughout the development of Deadfire, I've been the Producer overseeing all of our artists in addition to everything crowdfunding-related.
Where does Pillars of Eternity II: Deadfire fit in the grand scheme of gaming?
Pillars II is Obsidian's first sequel, and it is a deeply reactive RPG where outcomes are not determined just by the choices you make throughout the game itself, but by choices made from the first Pillars of Eternity. It is a combination of 'choose your own adventure', open world exploration, and challenging, real-time with pause combat.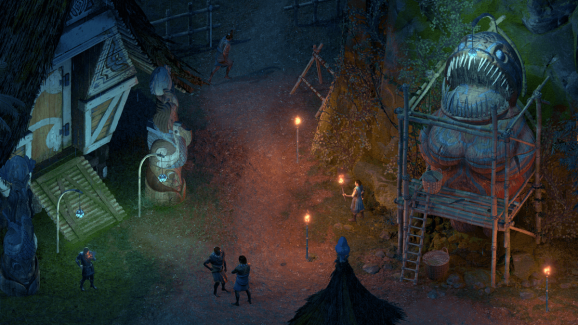 What are your favourite mechanics?
I love Deadfire's companion relationships system. It adds another layer of immersion into the game, and makes you think carefully when responding in conversations. Each companion in your party has different likes and dislikes, and a companion's opinion of you will change based on how you react in various situations. You need to carefully gauge your relationships with your companions, because it could positively or negatively impact significant moments in the game.
Okay… most challenging aspect as producer in helping create this title?
Pillars II is a huge game, and while we wanted to add every amazing idea that was proposed, we also needed to consider our timeline and budget. The most challenging aspect of being a producer on Deadfire was understanding how much work was involved in any particular feature, and figuring out if we had the time and budget for implementing it. All of the producers needed to keep a very specific task schedule for their teams, and had to develop solutions in case a critical task for that feature was delayed or took longer than planned.
Most rewarding?
The most rewarding aspect of being a producer on Deadfire is definitely seeing backers and fans happy with how the game is turning out. We have the most supportive backers who provide feedback where it is needed and play a huge part in making Deadfire even better. Fans say they love our games and will always support Obsidian, and that makes the occasional stress of game development completely worth it.
Why do you think RPG's resonate so well with gamers?
RPGs are a genre that allow the player to go on a journey and be who they want to be. For some, it is an escape from reality and allows the player to do things they typically wouldn't be able to do in real life, like flying or casting spells. It can help others gain self confidence and become part of a grand adventure to save the world. Ultimately, RPGs allow players to progress through the game however they want, casting a wide net to bring in gamers from all backgrounds and play styles.
Growing up, what's your favourite game?
I was hopelessly obsessed with Pokemon and Kingdom Hearts growing up. It's safe to say my obsession with those two games has remained firmly intact to this day.
What about now?
There are so many games I love, but if I had to pick a few favorites they would be Bioshock, Hollow Knight, and Skyrim.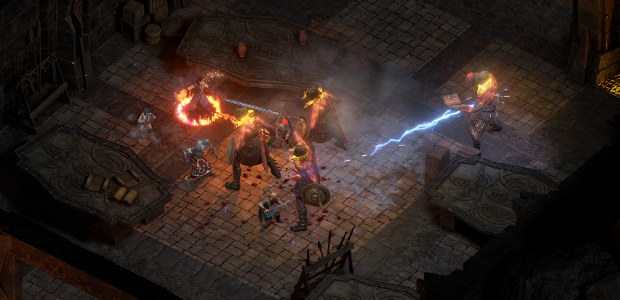 Tell us your favourite aspect about Pillars of Eternity II?
My favorite aspect of Pillars II is the visuals and how far we've come from the first Pillars of Eternity. Most notably is our ability to cast realistic shadows from 3D objects onto 2D environments. Our environments are all 2D renders, so this new tech adds yet another level of realism into the game. Other visual upgrades bring a lot of life to areas, such as improved NPC reactivity, birds and fish, and our weather system.
Lastly, how would you sum up the game in a tweet?
Deadfire: Hunt a god, save your soul, sail the seas, and romance a shark boy.