Interviews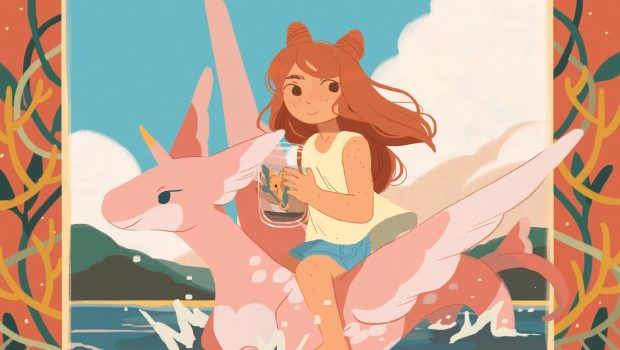 Published on October 25th, 2018 | by Dana Folkard
KATIE O'NEILL INTERVIEW – AQUICORN COVE
Katie O'Neill, the Eisner award-winning author of The Tea Dragon Society and Princess Princess Ever After took the time to have a quick chat with Impulse Gamer about her latest graphic novel, Aquicorn Cove. Check out the full interview below where we got talking about her leading character Lana, the inspiration behind the story, diversity in comics and much more!
Without giving away and spoilers, can you tell us what ​​Aquicorn Cove ​​is about?
A young girl, Lana, and her father return to their seaside hometown to help clear up the debris from a storm. While there, Lana develops a connection with the seahorse-like guardians of the reef, the Aquicorns, and discovers that the fate of the town and the coral reef may in fact be intertwined.
When you developed the main character Lana, did you already have a solid idea of how her character was going to be before you began, or did you let her develop as the story progressed?
I knew I wanted her to be a bubbly and positive character in spite of the grief she is going through, but a lot of her specific nature didn't come through until the drawing stage. That's when characters really come to life for me.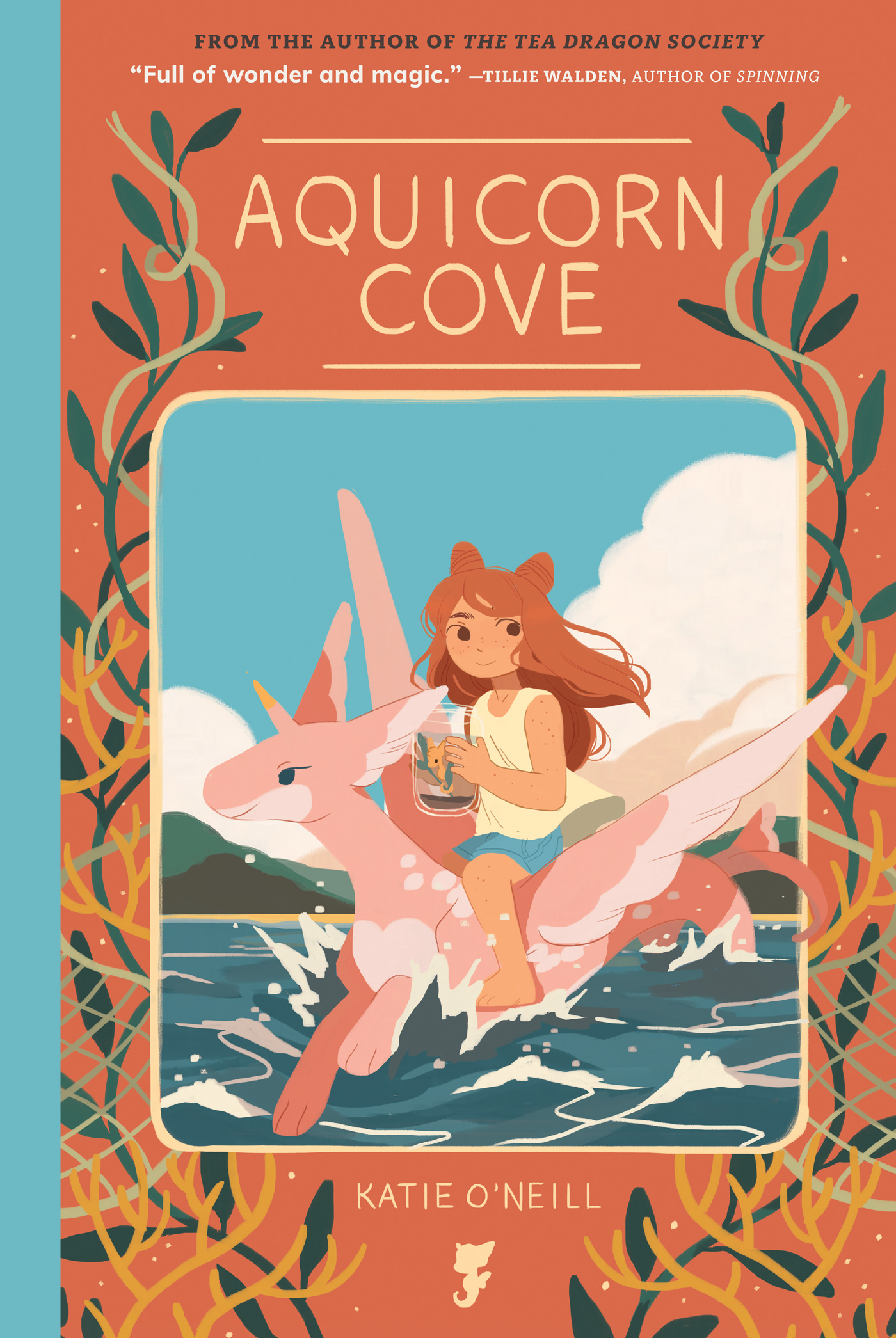 I find your stories to be quite thought-provoking and poignant, and I love your ability of weaving immersive magical worlds. What is it inspires you the most as a writer, and were there any direct inspirations when you came up with the idea for ​​Aquicorn Cove?
Most of my inspiration was able to come from the reef itself — it's hard to come up with anything more incredible than the biodiversity of the ocean. Even though it's mostly set in the real world, I think that marine element was able to help the magical elements feel more natural.
What have been some of the challenges you faced when writing and illustrating Aquicorn Cove?
I wanted to talk about climate change and marine conservation in a way that dealt with the fact that a lot of damage has already been done by generations previous to our children, but without it becoming too misanthropic. I decided to focus on a kid being their own advocate, able to take a stand and question their elders on issues of the environment.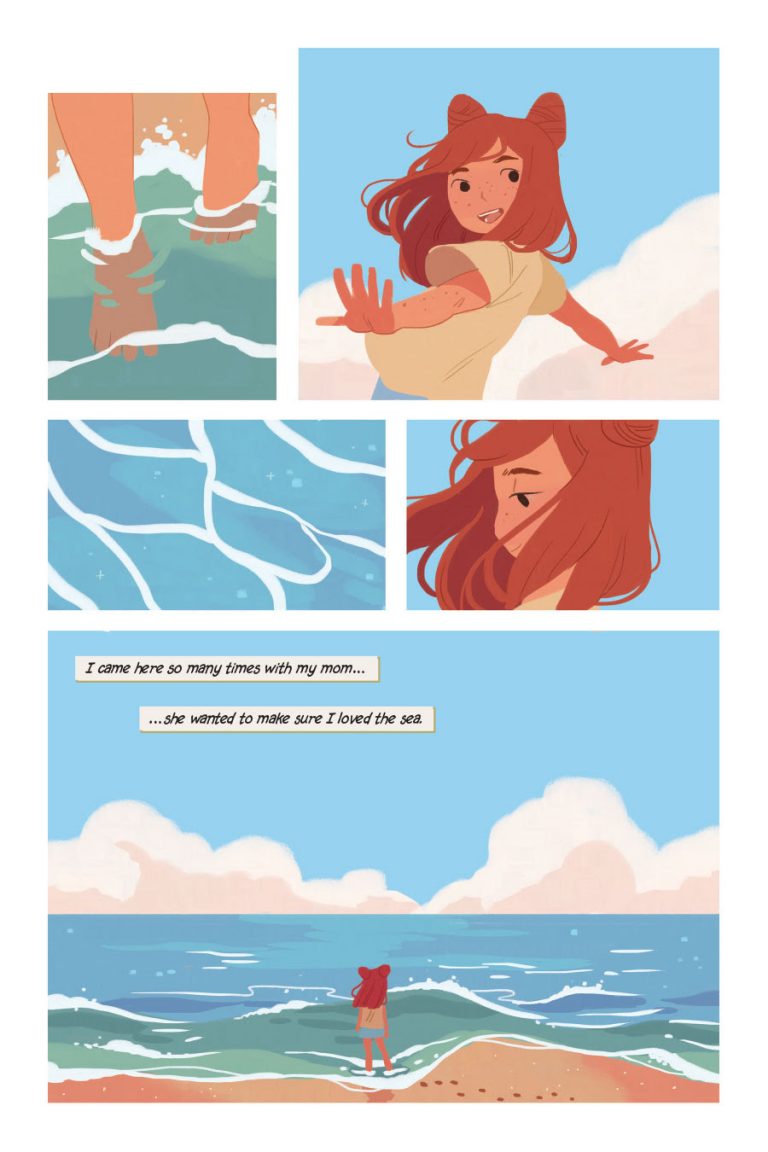 You both write and illustrate your comics. How do you go about juggling both these tasks, and can you reveal a little about your creative process?
For me personally, I find it easier to do both. I have a pretty strong vision all the way through, and I usually don't send scripts to my editor with page or panel breakdowns, as I like the freedom to work things out at the thumbnailing stage. As a result it's quite a fluid process, and I usually do a lot of drawing before I even start writing.
How important is it for you to strengthen the relationship between comics and the representation of diversity?
It's important to me in the sense that it's the natural way the world should be represented- with nobody erased or marginalised or excluded. I aim to portray a diverse world because that's the one we live in, and it's the one young kids of all races and genders deserve to see in the media they consume.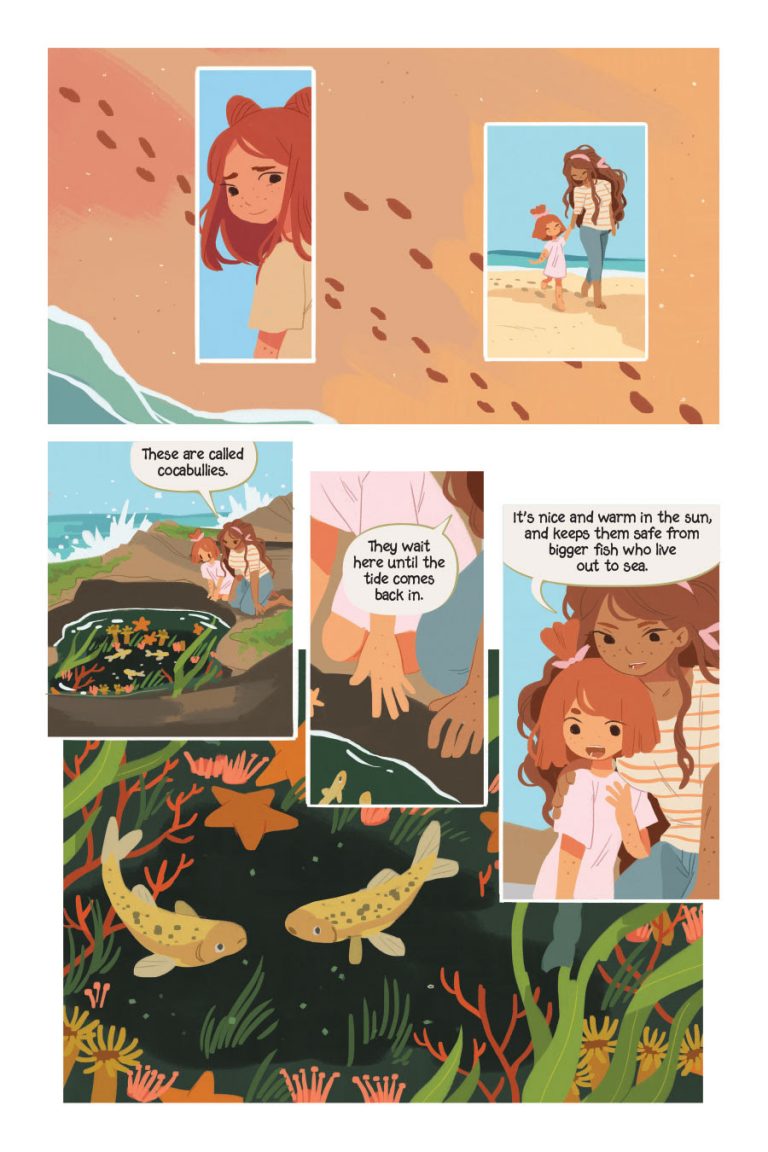 Did you find living in New Zealand make it harder for you to break into comics?
Ultimately no, not for me. We do have a fairly small local publishing industry with limited opportunities for graphic novelists, but in the end I was able to form connections and be found by an international publisher thanks to making a start with webcomics. Webcomics can be created by anyone and have world-wide reach, so they're a great way of getting around geographical boundaries.
With the success of ​​The Tea Dragon Society ​​ – mega congrats for that btw – how have things changed for you personally and career wise?
I think mostly I just feel a lot more confident than I did before that this is the path I'm meant to be on, and in committing myself to creating projects I love.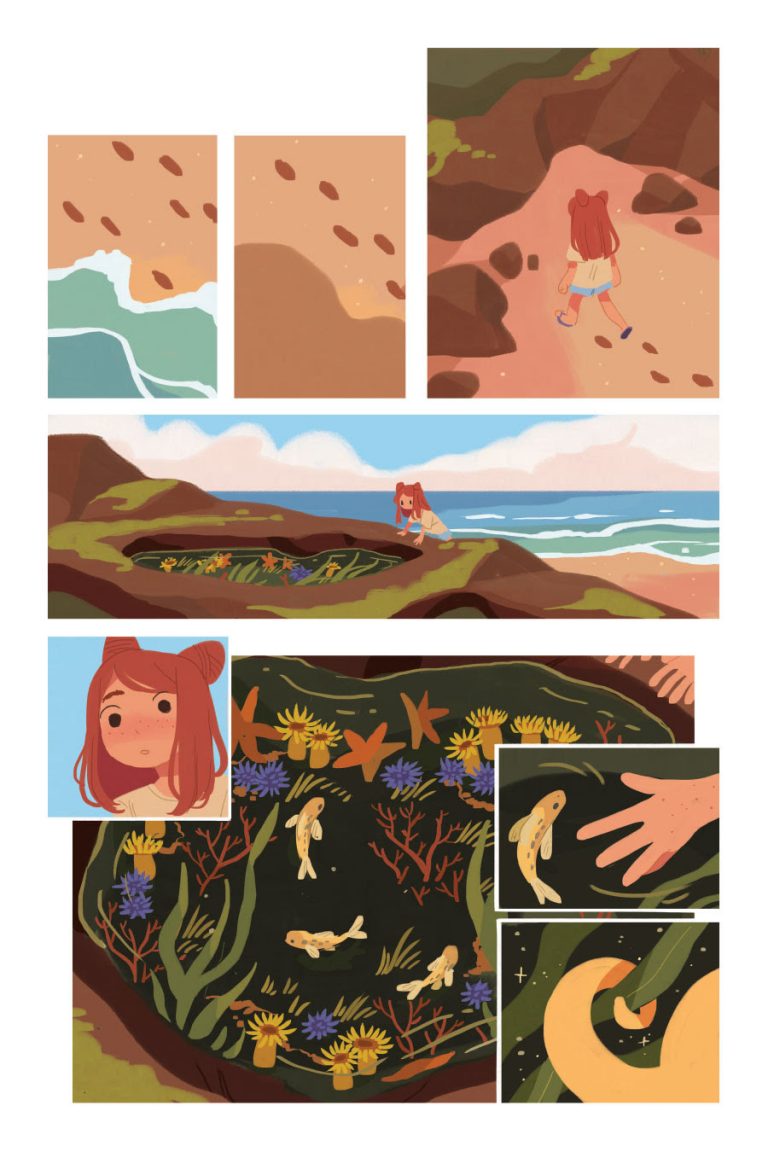 For those who have never read one of your stories before, where would you suggest they start?
I think ​The Tea Dragon Society would be a good place! It's a shorter read, but I think it is very representative of my style of storytelling, and the type of world I want to make.
Finally, what plans do you have for the future?
I have some more ideas for books, and I would love to branch into game development in future, too. I think it's always good to find a new challenge as a creative, and I'm at about a point where I would love to pick up some new skills!
Aquicorn Cove is available now for purchase via the Oni Press website.