News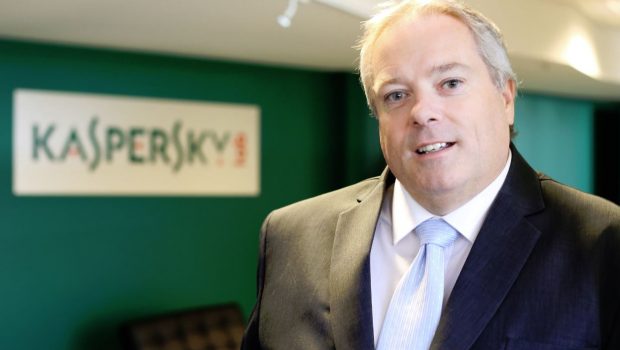 Published on July 12th, 2016 | by admin
Kaspersky Secures Distribution Network for Chemistry Warehouse
Kaspersky Endpoint Securities secured Australia's largest pharmacy group, Chemist Warehouse of more than 10,000 employees, move to online pharmacies with five specialist e-commerce websites, dispatching orders to customers' homes throughout the country from a network of distribution centers.
As the family-owned business embarked on its current growth strategy, it was looking for an IT security partner that could ensure complete protection of large quantities of confidential customer medical records and data, and enabled the company to fully comply with its Payment Card Industry (PCI) requirements.
IT Operations Manager at Chemist Warehouse, Deni llic says, "Despite our size there has always been a strong family working culture at Chemist Warehouse, and we were looking for an organisation with a similar way of working."
In his new role as General Manager of Kaspersky Lab Australia, Peter Brady is responsible for strategic business plans for the region and building partnerships for growth in the enterprise arena. Brady who also is
Assistant Team Manager for his son's under 18 football team knows first-hand about making business a family affair. "We need to have full trust in our business partners and I'm extremely pleased that Chemist Warehouse has brought Kaspersky into the family. After 20 years of experience in IT he says, "It has always been about respect and rapport for me and the people we do business with. There is little when it comes to convincing a person, a business. However, the bigger impact lies in the relationships we build and maintain with the people and businesses around us."
Chemist Warehouse selected Kaspersky Endpoint Security for Business Advanced. Over the past five years they have built up a portfolio of 4,500 licenses providing multi-layered protection for workstation and laptop endpoints, including employees own devices, supported by 400 more to protect its virtual server environment. The platform helped to provide the foundations and the confidence for a period of unprecedented growth for the business, with online transactions doubling year-on-year and 40 new retail stores opening each year.
Kaspersky Lab endpoint securities are lightweight easy to manage, control and provide a consistent, repeatable, benchmark level of protection for Chemist Warehouse modus operandi. Its central management console gives them the right level of information and oversight they need and it's designed with end users in mind supported with a variety of automated features such as remote update distribution.
Enterprise Sales Manager ANZ, Rebecca Nguyen adds, "It was important to understand Deni's needs and wants for the business especially previously working with Chemist Warehouse prior to this. They are the largest pharmacy group in Australia and securing data was crucial. This allowed us to create a platform and bring new ideas to the table to cater solutions that would help in securing their products and services.
Deni concludes, "We are very happy particularly because it's been such a solid foundation stone for us during a remarkable period of growth. Growing at the speed we have risks attached and the Kaspersky Lab platform has helped us to manage some of those risks effectively "We trust them to look after our interests and in a family-owned, family orientated business, trust is vitally important. The Kaspersky team never once took our custom for granted. They are a highly-regarded member of our extended family."
Read the full case study here:
http://media.kaspersky.com/en/business-security/Kaspersky-AM-Solutions-case-study.pdf