Hardware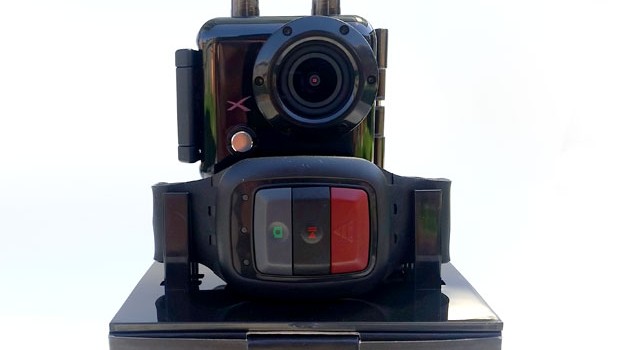 Published on October 18th, 2015 | by James Wright
Kaiser Baas X150 WiFi Pro-Action Camera Review
Summary: The Kaiser Baas X150 WiFi Pro-Action Camera is great value for money for anyone on a budget looking for a sports cam!
It's all about capturing the moment, especially in sports and GoPro should be commended on launching a new craze but thankfully its competitors are offering buyers some great alternatives (much cheaper too) and one such product is the Kaiser Baas X150. So what exactly is the X150?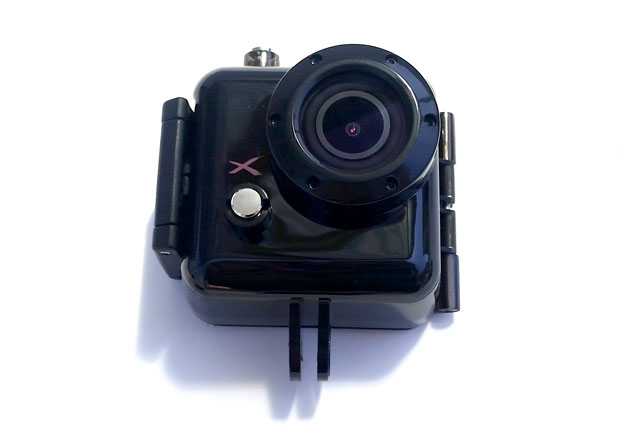 The X150 is a WiFi Pro-Action Camera that has been specifically designed for capturing the moment outdoors and whether you're riding a bike, snowboarding or even parachuting, this little device allows you to forever store this memory. The X150 even supports 2.7K HD Video at 15 frames per second but where it does shine is at 1080p (1920×1080) because it can capture video at 60 frames per second which is silky smooth.
Features
Video Resolution: 2.7K, 1440p, 1080p, 720p
Photo Resolution: 12MP Wide Angle Photo's, 150 degree field of view
Time Lapse Video: Intervals at 3s, 5s, 10s, 20s,30s and 60s
Waterproof housing up to 30m depth
Removable battery
Wi-Fi App: iOS & Android compatible
2" LCD screen
This action cam is also waterproof (up to 30 metres), allows for time-lapse photography, has a 12MP wide angle lens and even has loop recording so when that moment does occur, you can rest assured that it will be saved. It even has a great "slow-mo" feature that captures almost everything that it is filming like water spray and dirt as it gets flung up next to you.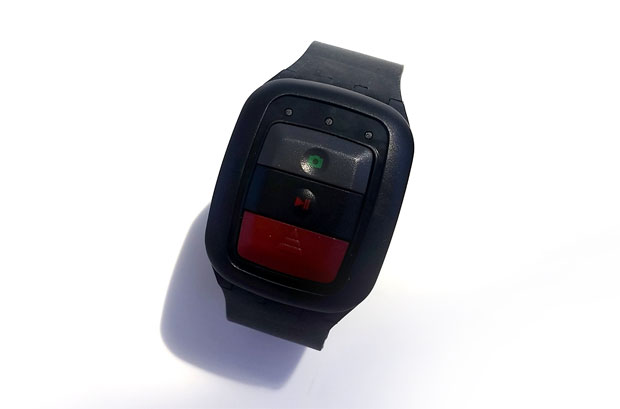 So out of the box, the X150 comes with everything the outdoor person will need that includes;
X150 Camera
Waterproof Case
Quick Release Mount
Screw Bolt
Flat & Curved Base
Wrist Remote
2 Adhesive Pads
Micro USB Cable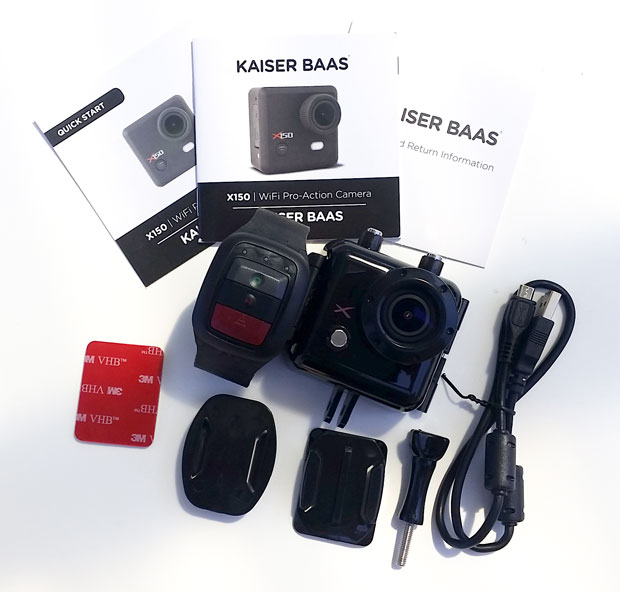 It is even compatible with GoPro accessories which means the product is definitely futureproofed. So before we jump straight into the X150, let's talk about a very important accessory that comes with this camera. The wrist remote which looks like a watch gives the user unparalleled access to the X150 to start, pause and stop recording. Unlike cheaper action cam alternatives, the X150 with its wrist remote is definitely a premium product and once you see the build quality, you pretty much know that its been designed to handle extreme sports. To charge the watch, it just connects to a USB connection.
Another highlight is that X150 supports time-lapse photography with intervals between 3, 5, 10, 20, 30 and 60 seconds which really captures some unique videos like a highway at night or a storm. So out of the waterproof case, the X150 is quite a small camera which contains the power and shoot buttons on top of the device.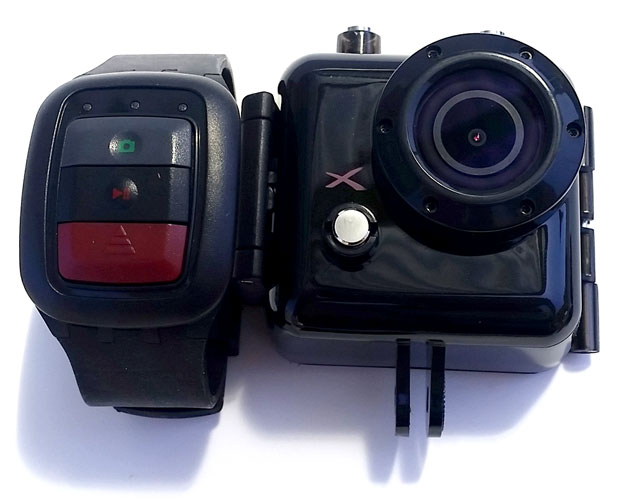 On the back is the LCD screen and if you're looking at it from the front, the right side of the camera is where the memory card goes and on the left is the USB connection and HDMI input. There are also two LED's to indicate it's powered plus a WiFi activation button on the front. The LED menu is also quite easy to use and by pushing the power button, it gives you access to the following commands which is navigated by the shoot and WiFi buttons.
Resolution
Video Looping
White Balance
Microphone
Date Stamp
However before you can get started, you first need to install a MicroSD card into the unit and the X150 is compatible with Class 6 to 10 cards with the company recommending at least 32GB. Anything less and the camera is stuck at 720p. The only issue I had with the camera was installing the MicroSD card which did take a couple of shots to get it to click into the camera but apart from that it was smooth sailing.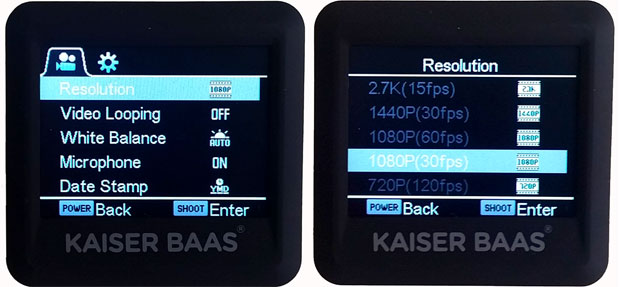 To start the camera, you simply hold down the power button for 5 seconds and to take photos, you just push the record button on the top of the camera. Swapping between video and photos is done by holding the shoot button down for 3 seconds. The colour LCD also displays the charge of the battery which is quite handy to have while you're out and about. To use the WiFi capabilities, you can download the program via the app store which allows you to remote access and control the X150.
Although it wasn't the weather as I would have loved to have tested this in the water but I used it while running and riding my bike. I even took some great shots of our dog catching a ball. Image quality is good, especially at higher resolutions and all in all, the X150 is a great little action camera that boasts some extremely sharp and colourful images. Video is equally as good, particularly the slow motion feature and not to mention 2K.
Final Thoughts?
If you're looking for a great action way to capture your outdoor moments, then the Kaiser Baas X150 WiFi Pro-Action Camera may be the product for you