Interviews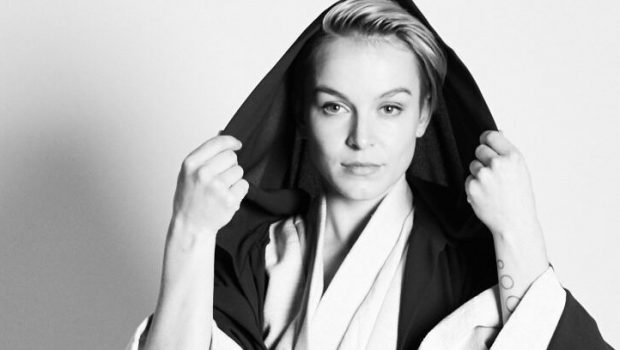 Published on August 22nd, 2016 | by admin
Kael Murray Interview (The Empire Strips Back) … strong in the 'burlesque' you are!
Impulse Gamer caught up with one of the amazing stars of Russall Beattie's Star Wars inspired burlesque show, The Empire Strips Back and also upcoming TV series of A Girl Called Grit with the talented Kael Murray, dancer, actress and card carrying Star Wars fan.
Welcome to Impulse Gamer Kael! We've been told by Russall [Beattie] that you gate crashed a music video he was creating and the rest is history… what made you gate crash the video?
A couple of friends and I were walking back to our house when we wandered past a giant garage with some great music coming from inside. Feeling optimistic we headed in looking to have a dance and a good time, and the rest is really history.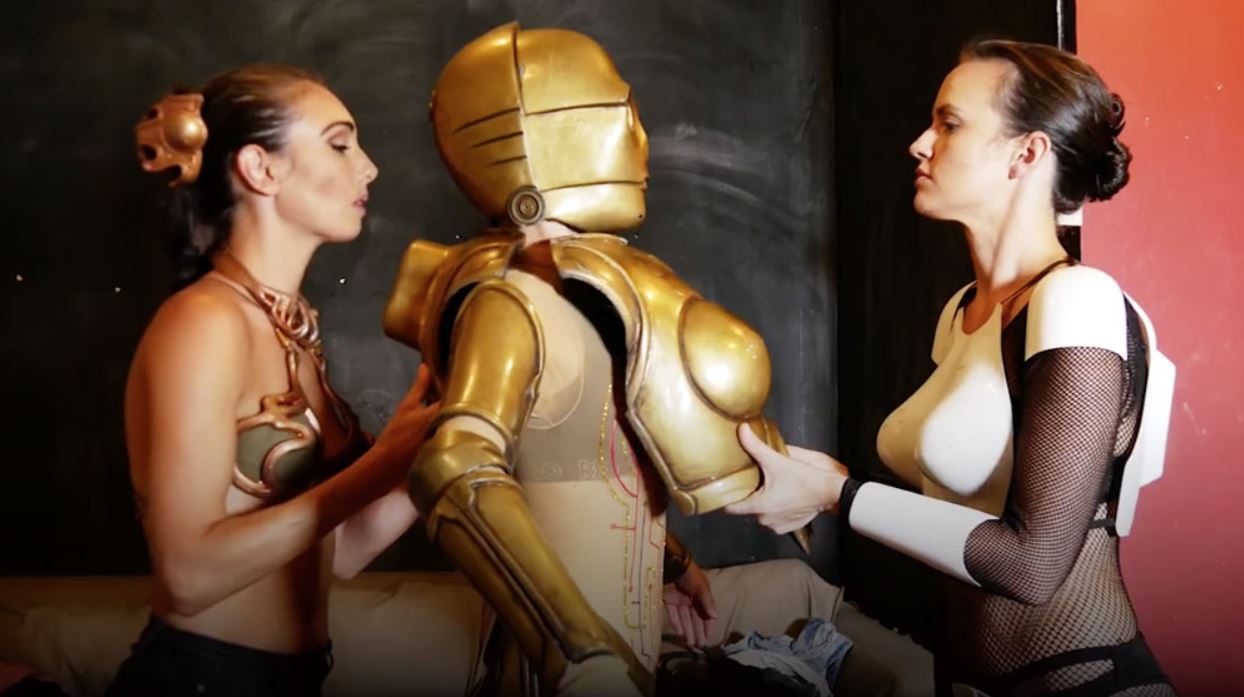 Did you realise back then that it would lead to a career in one of the most awesome sci-fi burlesque shows [The Empire Strips Back] on the planet? 
Not at all. Initially the show was a three day run at a small venue called The Vanguard, and after three sell out shows Russall booked it for a following week long run which also sold out instantly. I had no idea that like a million shows later we'd be touring an selling out some of the most popular big theatres in Australia.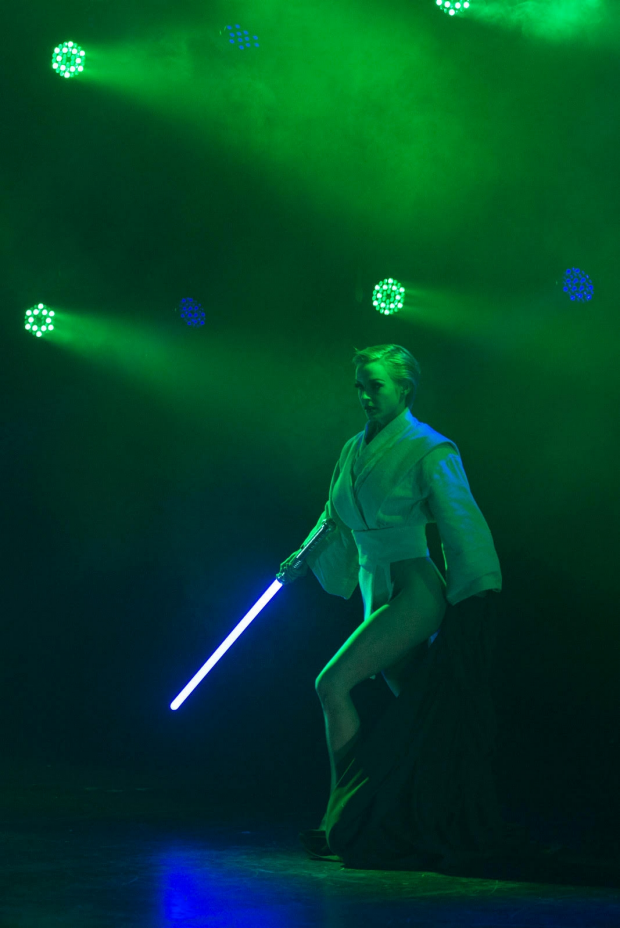 Were you a fan of burlesque before?
Absolutely, I have always been a fan of burlesque. Burlesque shows often encompass all elements one would wish to see in an engaging show like drama, comedy, romance, action etc. plus and parodies and makes light of them. The chance to interact and engage with an audience is a gift from these artists, so every time I step onstage I wish to pay homage to all performers and entertainers who have devoted their time and art in that space before me.
Another little bird (The Beattie) told us you're a genuine nerd, so what's it like playing Luke Skywalker and what is the female name for Luke? Lucy?
We don't actually change the names of the characters but we do a lot of gender swapping in the show. As long as we stay true to the essence of the characters specific to their role, their story comes through. Playing Luke, I'd say that I try to focus on that characters youth and optimism most then being burlesque where I parody those characteristics.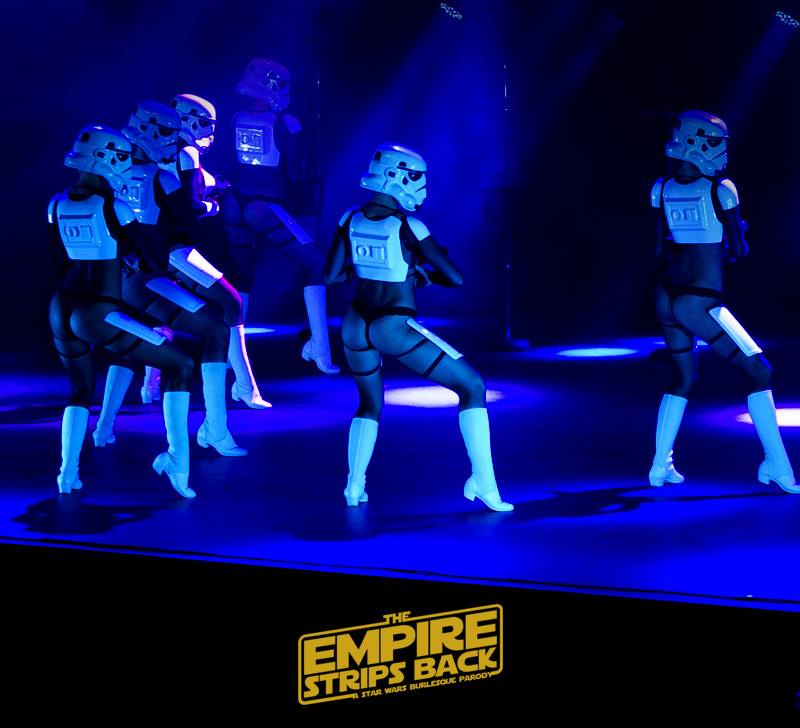 You also play C3PO and a Storm Trooper, who is your favourite character that you play in The Empire Strips Back?
Definitely the Storm Trooper. It's really enjoyable to be part of a group when performing on stage and we make quite an impact on the audience with synchronised choreography, killer lighting effects and an awesome soundtrack. It's amazing to hear people cheer and scream for you in the very first moments as the curtains open and you are about to make that first movement.
What's your favourite aspect about The Empire Strips Back?
Everything. Even after performing all these shows there is still so much enjoyment I get out of it. The cast is absolutely incredible, showcasing some of the most highly skilled burlesque, hip hop, acrobatic and balletic performers in Australia.
Grouped with flawless costuming,  an amazing soundtrack and the impact that has been received back from the audience… what's not to like?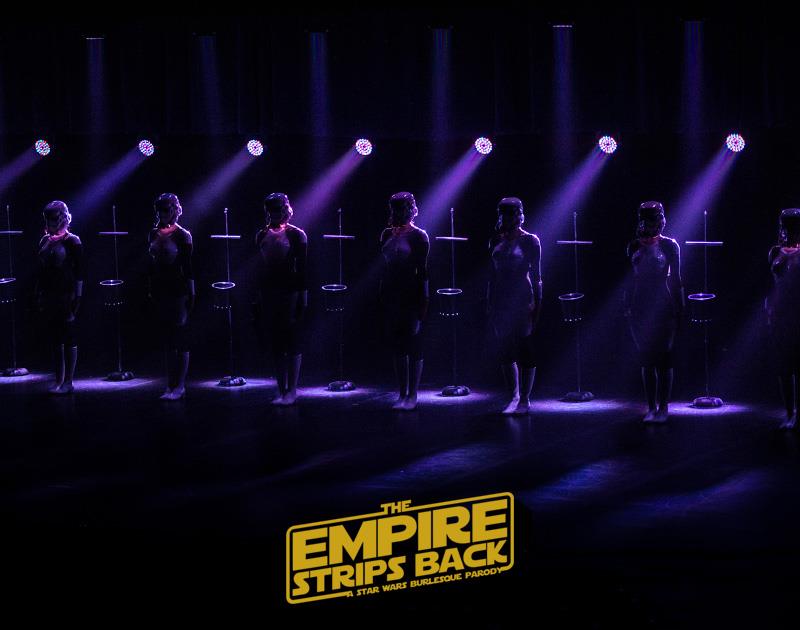 Most challenging?
Funnily enough it's visibility. Most of our costume helmets weren't designed for dancing in mind, so most of the time you see someone on stage in a helmet or mask they are looking through tiny cut outs, or they're peering through tinted plastic that can fog up or flare out under stage lights.
The most challenging for me personally though is getting into the 30 piece C3PO costume, its custom built and I wear the only one like it. It can take up to 15 minutes to put on and always requires someone else to snap my last pieces of robotic armour into place. Navigating my way to stage in almost complete darkness also has its challenges too. But all of this is totally worth the outcome of the show.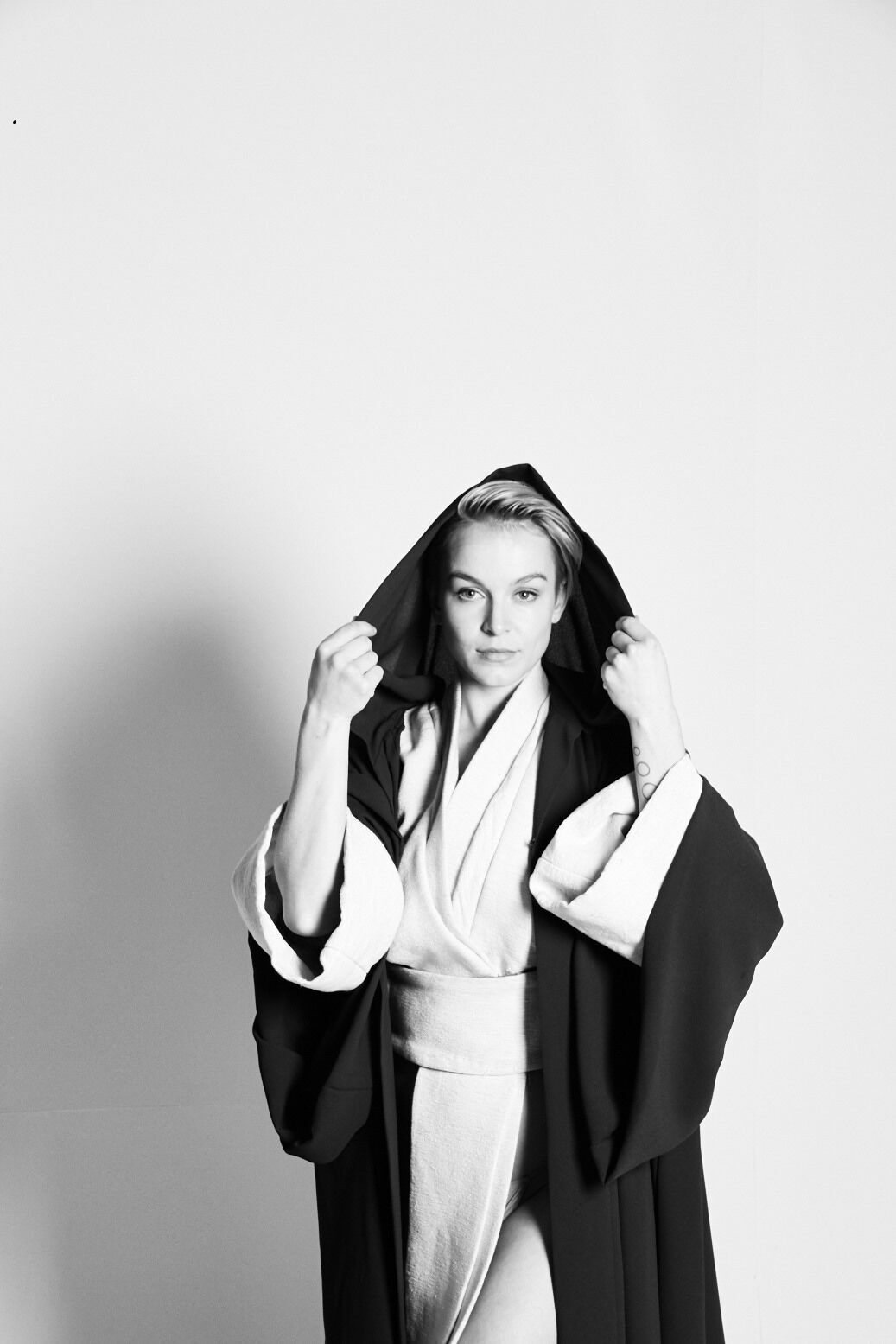 When you heard Han Solo say 'Chewie, we're home' in The Force Awakens trailer, what did you think?
To be honest I was more excited going into it hearing about the new characters, and plot theories. But when I heard that, the nostalgia flooded back and I got chills, very different from the prequels.
You're a belly dancer as well, have you incorporated that dance into the show?
Yes, I incorporate all my dance skill sets into my performances. For the most part the fluid moments in my acts will resemble belly dance moves. But all dance skills and other training helps.
What kind of training do you do?
Aside from daily cycling, which is my main form of transport, I mostly just dance at home to train. At least twice a week I like to go to a different class or sport of some kind to keep my routine varied. This could be interval training, yoga, ballet or any other new style that takes my interest.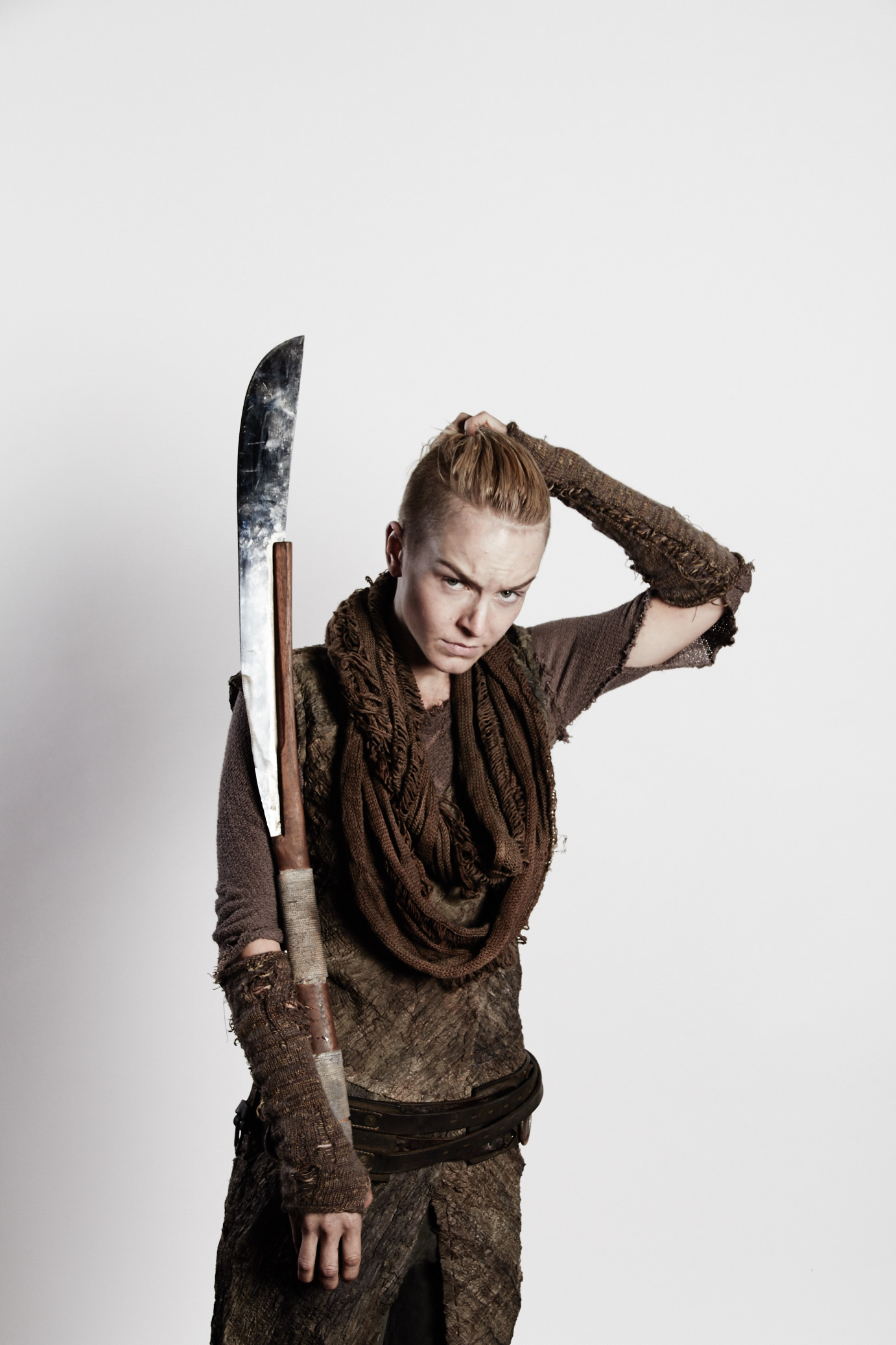 You're also the star of A Girl called Grit, how would you sum up your character in this new series and the series itself?
She's a super strong character, unlike anything we've seen in Australian story telling. A Girl Called Grit is set in the future about 400yrs at a time of what you could consider a 2nd dark ages. I think she's a very interesting character to play because you get to see her amongst this time and learn how she deals what arises.
What do you like the most about that character?
Getting to know her. The more I reflect on the themes she has faced in the past and present, the more she reveals her true character and is never becoming a victim of circumstance but more a carving of her environment.
Last but not least, what else does 2016 hold for you Kael?
Training for The Empire Strips Back is locked in as well as the six shows left to tour Australia this year. I have more Grit training coming up soon to develop my fighting with a sword and blade skills. And also (not to keep too busy), my own personal artistic projects that I'm working on.
Check out Empire Strips Back at http://www.empirestripsback.com/, https://www.facebook.com/empirestripsbacktour/ and the amazing Russall Beattie at http://www.russallsbeattie.com/
TO BUY TICKETS FOR THE EMPIRE STRIPS BACK, PLEASE VISIT http://www.empirestripsback.com