Comics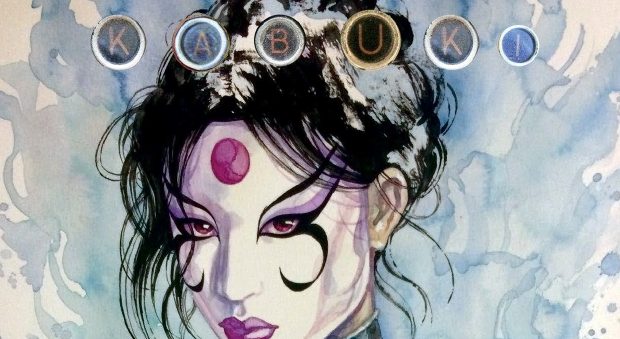 Published on November 7th, 2016 | by Chris O'Connor
Kabuki Library Edition Volume 4 Comic Book Review
Summary: Blending Japanese and Western societies together in a brilliant fusion with heart!
I think it was said best in the foreword to Kabuki Library Edition Volume 4… David Mack has an impressive understanding of Japanese culture… and women, especially for someone so young! There are so many references, sometimes subtle, to cultural behaviours, fashion or even conversation that there is never a question in the readers mind that this is authentic. The approach of examining the peripheral cast to the usual Kabuki stories is also a fabulous idea that helps to flesh out the world Kabuki lives in.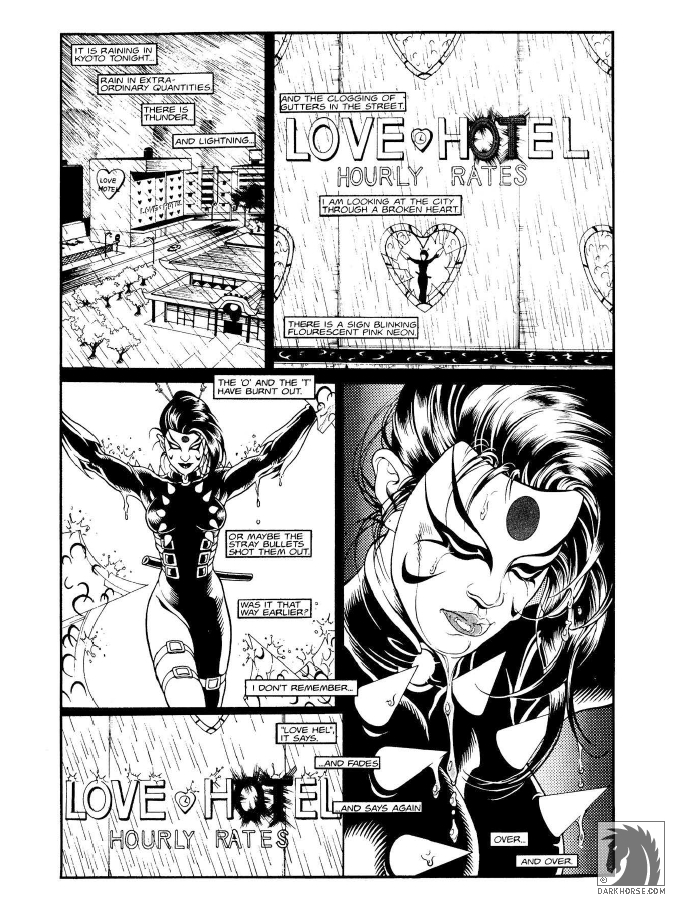 Writing
As mentioned… the writing is really quite exceptional. The exploration of personal lives, the stories that lead people to their current point in time, their roles in the larger Kabukiverse… they make sense and in no small way are often quite heart wrenching. Stories of young love… love torn apart by violence and the aftermath of that violence. Decisions that have such a ripple of influence… it's as deep or shallow as you want it to be… but it has a great ring of truth to it.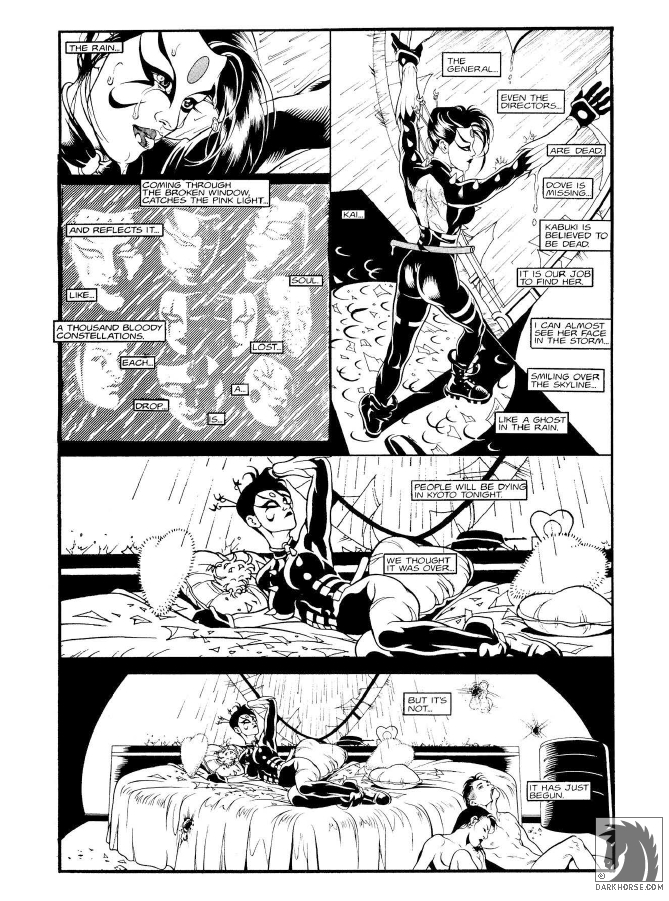 Artwork
Again… David Mack took something that could have been simple, picked a single artist and let them get the job done… but instead opts to have a different artist for each character to help give them their own "style". The concept may not seem too impressive until you read how this occurred. Apparently the art was commissioned/completed more or less on the road between conventions and signing sessions. David Mack essentially made a literary version of a road movie… but where the travel was primarily done by himself… piecing together the story as the images came together… all before the ever pervasive use of the internet. The artist is listed as David but there are many collaborations in this collection I appologise for not naming everyone… but really everyone involved in this collaboration has contributed something beautiful to the complete picture and should feel very proud of themselves.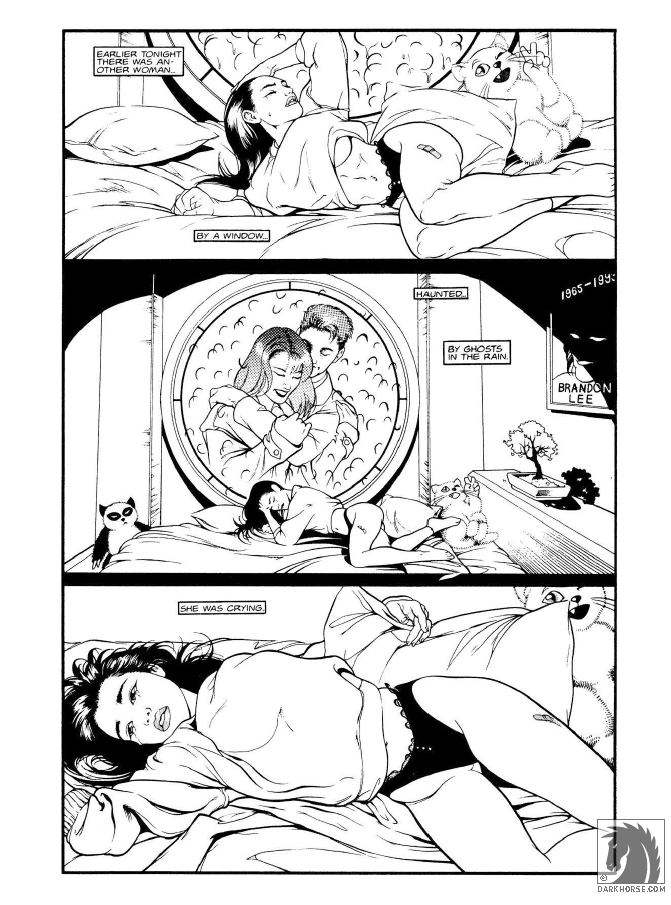 Final Thoughts
It really is quite amazing what has been put together here when you learn how it was done. The ideas to give the story it's own unique feel really pay off. The crisp clean visuals (and the sometimes subtle differences between artists styles) don't distract from the deep story but certainly add to the intoxication of the world of Kabuki. Prior to reading this collection I was aware of Kabuki really only peripherally… I had seen some artwork from the series but nothing complete. It is safe to say that I am very taken by the whole thing. At the risk of jinxing it… I could quite easily see this becoming a movie. The action is gripping and the deeper personal stories are often sweet and familiar. That one person has so much talent and started showing it at such an early stage is quite amazing.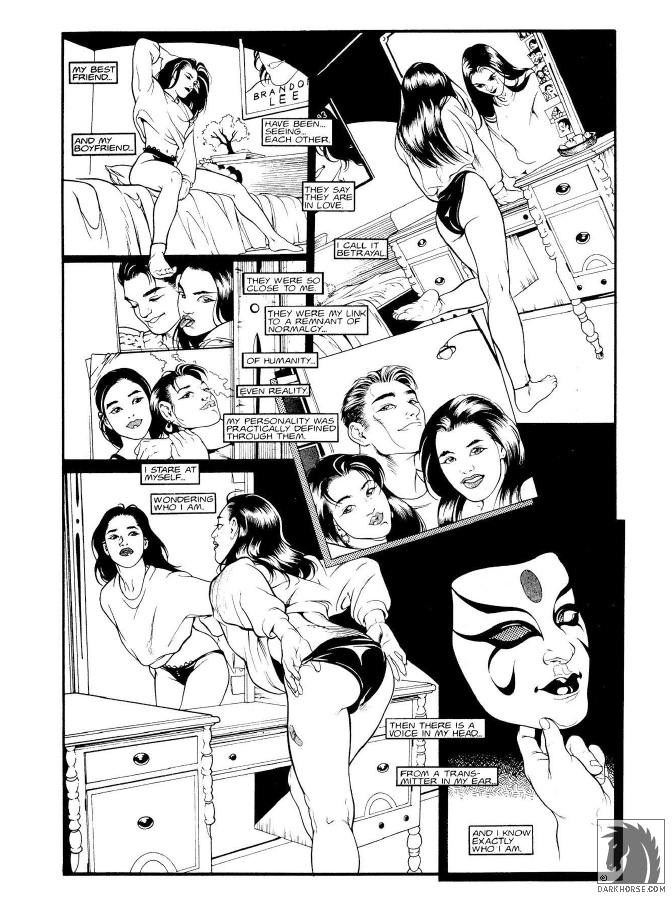 Comic Details
Publisher: Dark Horse
Writer: David Mack
Artist: David Mack
Cover Artist: David Mack
Genre: Art Book/Action
Format: FC 416 pages
Release Date: November 2nd