Hardware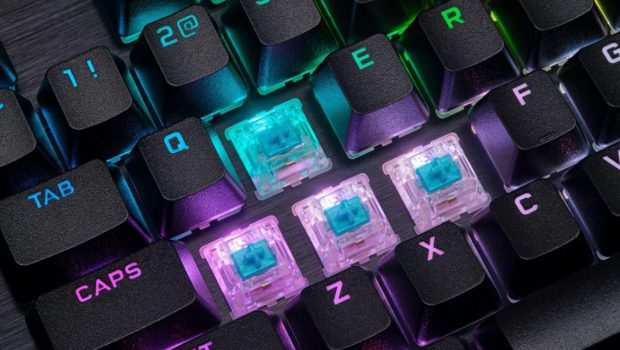 Published on July 10th, 2022 | by Tony Smith
K70 RGB PRO Mechanical Gaming Keyboard Review
Summary: The K70 RGB PRO Mechanical Gaming Keyboard provides some really powerful performance driven features for eSports gaming
Corsair have leveled up their award winning K70 keyboard with their all-new and improved K70 RGB PRO Mechanical Gaming Keyboard that has been designed for gaming with unparalleled responsiveness and a design which not only screams gamer but it comes with a wealth of performance focused features. This includes super-fast CHERRY MX mechanical key-switches that when matched with Corsair's AXON Hyper-Processing Technology, it delivers 8,000Hz hyper-polling and 4,000Hz key scanning which makes it 8 times faster than convention keyboards. In other words, Corsair put the PRO into their K70 RGB PRO Mechanical Gaming keyboard.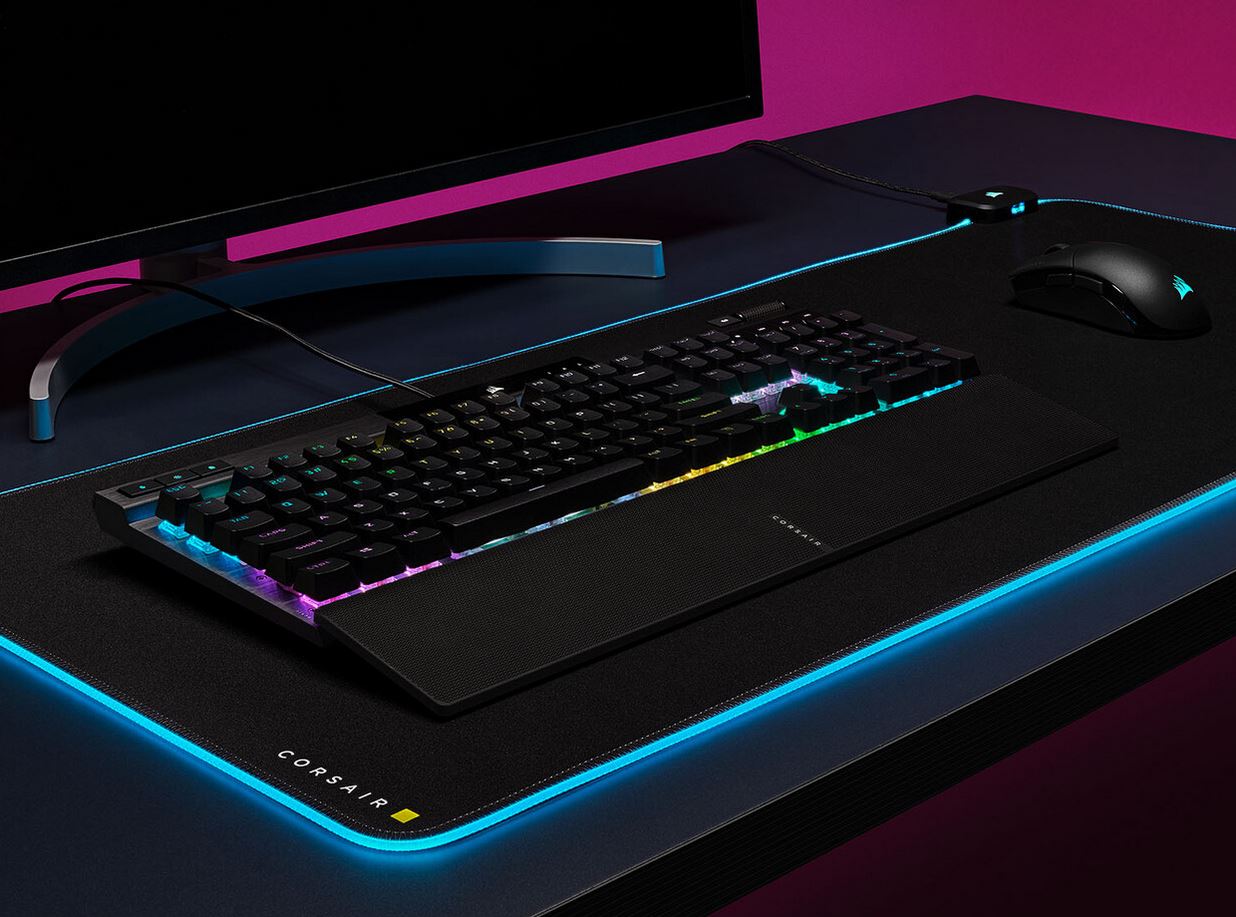 So what does Corsair Axon hyper-polling technology actually do? According to Corsair, it allows you to change the polling rates and response times from 125Hz (8ms), all the way up to 8,000Hz (0.125ms). In laymen terms, it changes the time it takes for a key to be registered which is useful for a variety of games, depending on need. Further supporting eSports gamers, the K70 RGB Pro comes with a whopping 8MB of onboard memory which allows you to store up to 50 profiles, including a myriad of lighting effects. Additionally, recording macros on the fly is also an easy process.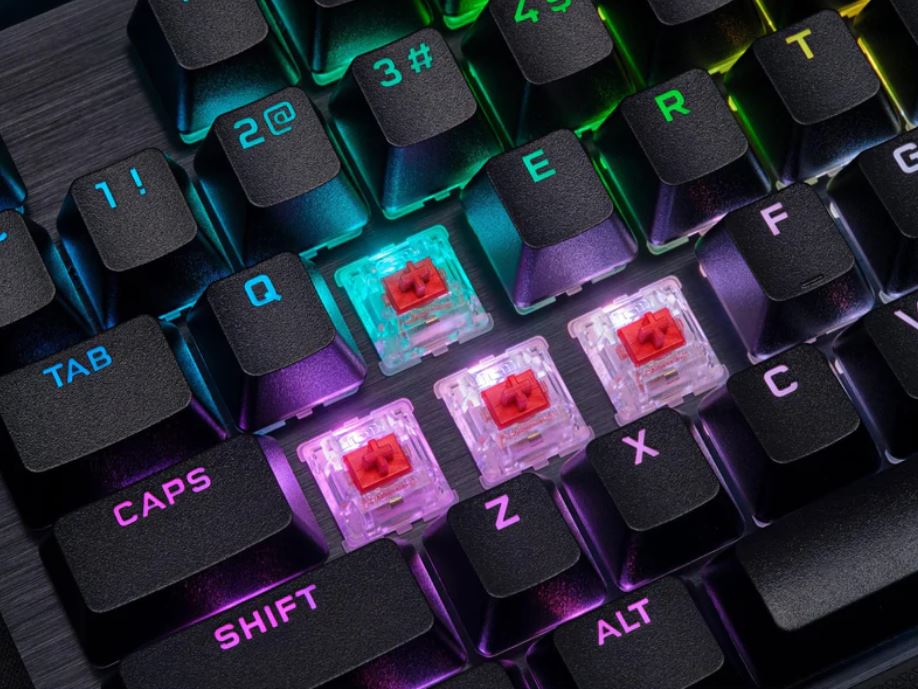 In terms of switches, the Cherry MX Switches available for this keyboard include Brown, Red, Speed, Blue and Silent Switches. Our review model was the Silent Switches that is a linear operation style designed for reduced operating force, actuation points (1.22mm) and total distance traveled. Compared to Red Switches, it is faster and when matched with the AXON Hyper-Processing Technology, you should have no issues on the battlefield and like Han Solo, you will have fired first!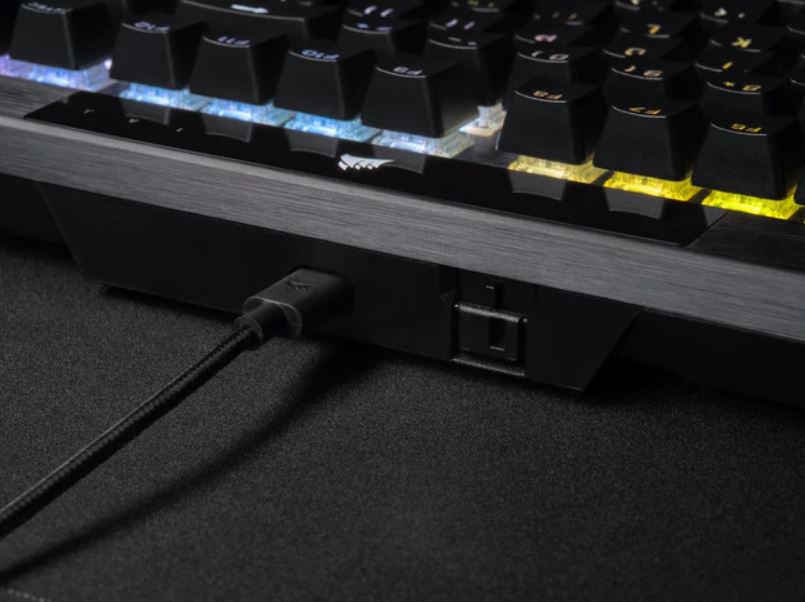 The Review
Well packed fro Corsair, the K70 RGB PRO Mechanical Gaming Keyboard is a gamer keyboard in every sense of the word and will hopefully give you the edge on your virtual environments courtesy of its performance focused features that makes it a tournament ready keyboard.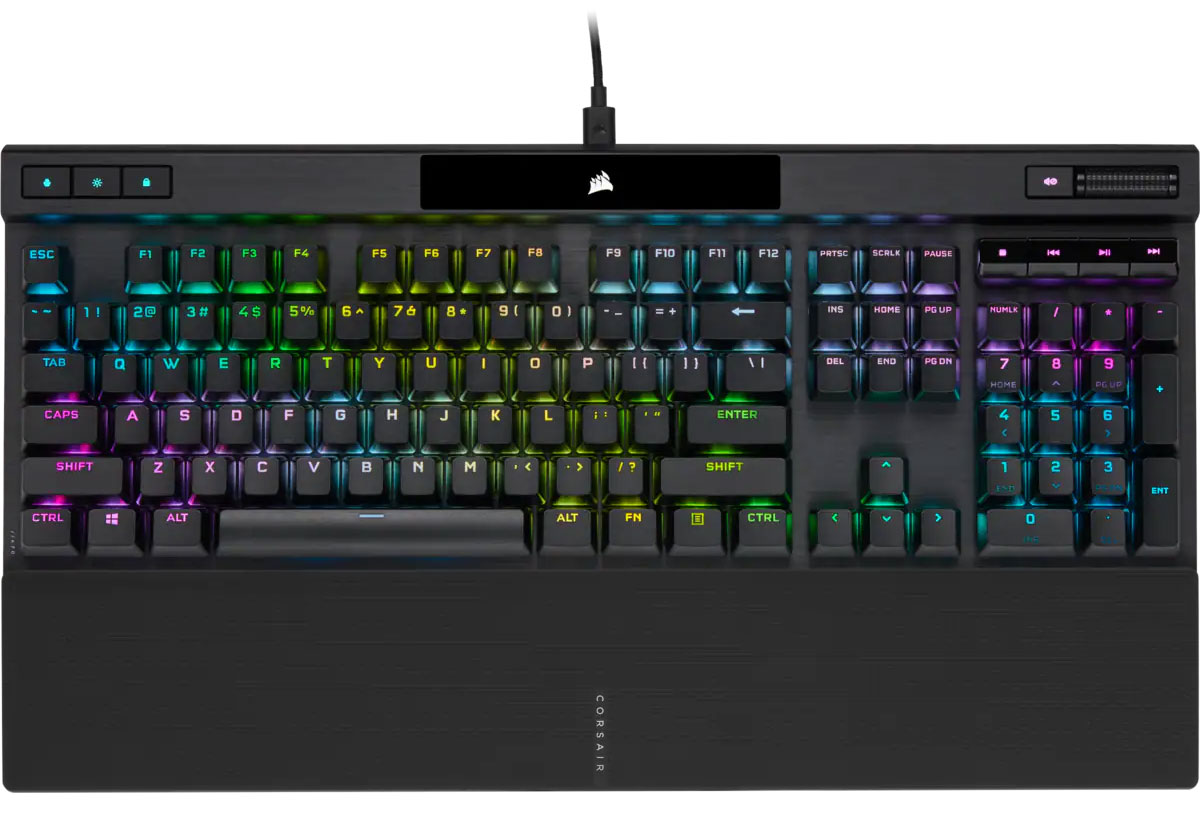 Box Contents
K70 RGB PRO Mechanical Gaming Keyboard
USB Cable
Warranty Guide
Safety Information
Palm Rest
Unboxing
While the Corsair K70 RGB Pro is a full sized *104 keys) keyboard with dedicated media keys and a volume roller, there are additional keys to tweak your profiles, lighting and game mode keys on the fly which are located in the top left hand corner of the keyboard.
With its aluminum frame, the K70 RGB Pro feels very well built (weighs 1.15kg), including Doubleshot PBT keycaps for additional long-term durability. Additionally the USB-C-to-USB-A cable can be removed, with cabling channels underneath the keyboard to ensure reduced clutter.
When the keyboard is powered, the Corsair logo also glows to match the lighting effects with the layers. For those eSport gamers, they will be pleased to know that the backlighting can be set to a single colour in order to reduce real-world distractions to help the get into the zone.
If you want to fully maximise the keyboard, you do need to install Corsair's iCue software which allows you to fine-tune your gaming experience, including tweaking the RGB lighting, creating macros, changing key functionality and referencing the internet for new firmware.
Compared to some other gaming companies, the software is quite refrained, without the additional bloatware. Of course like other companies such as Razer or Roccat, it does mean you need to stick with one brand to keep things under one umbrella.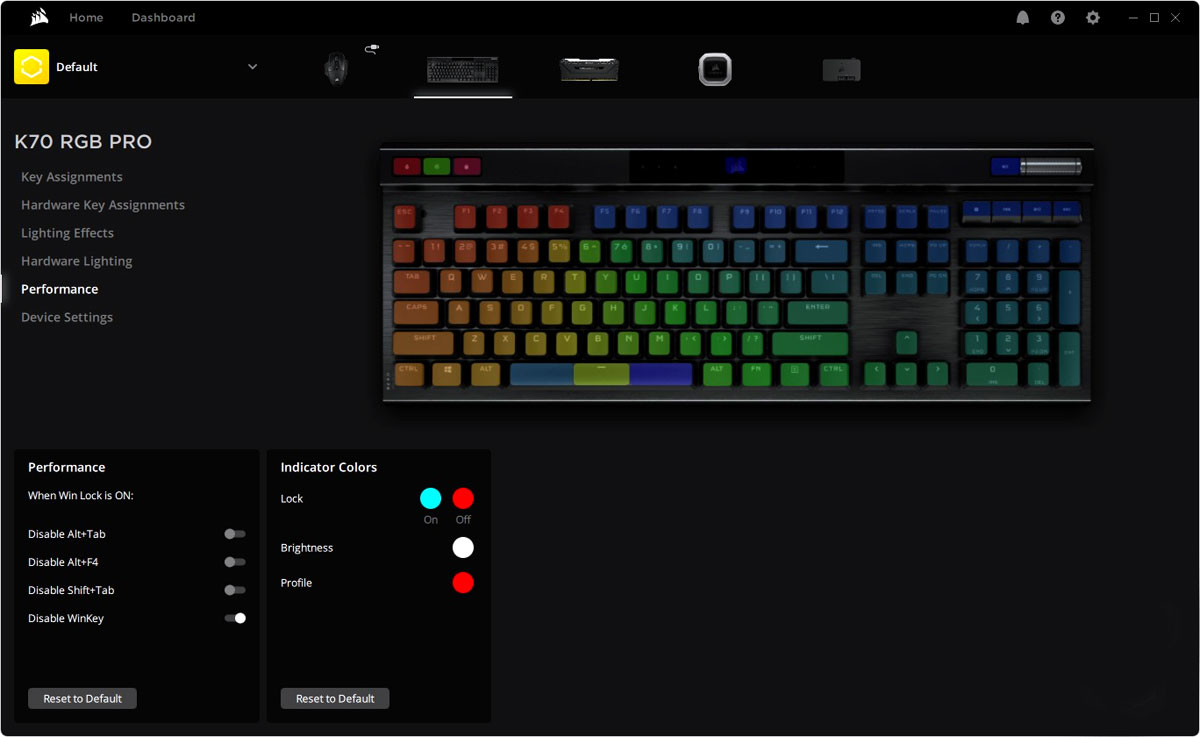 For testing, we tested the K70 RGB PRO Mechanical Gaming Keyboard with a wide cohort of games that included Call of Duty Vanguard, Fortnite 2, Halo Infinite and Forza 5 with the keyboard performing exceptionally well. There were no issues whatsoever and from a performance perspective, keys were immediately registered in the game and for first person shooter such as COD and Halo, it really gives you the much needed real-world artillery to ensure no navigation issues during your play.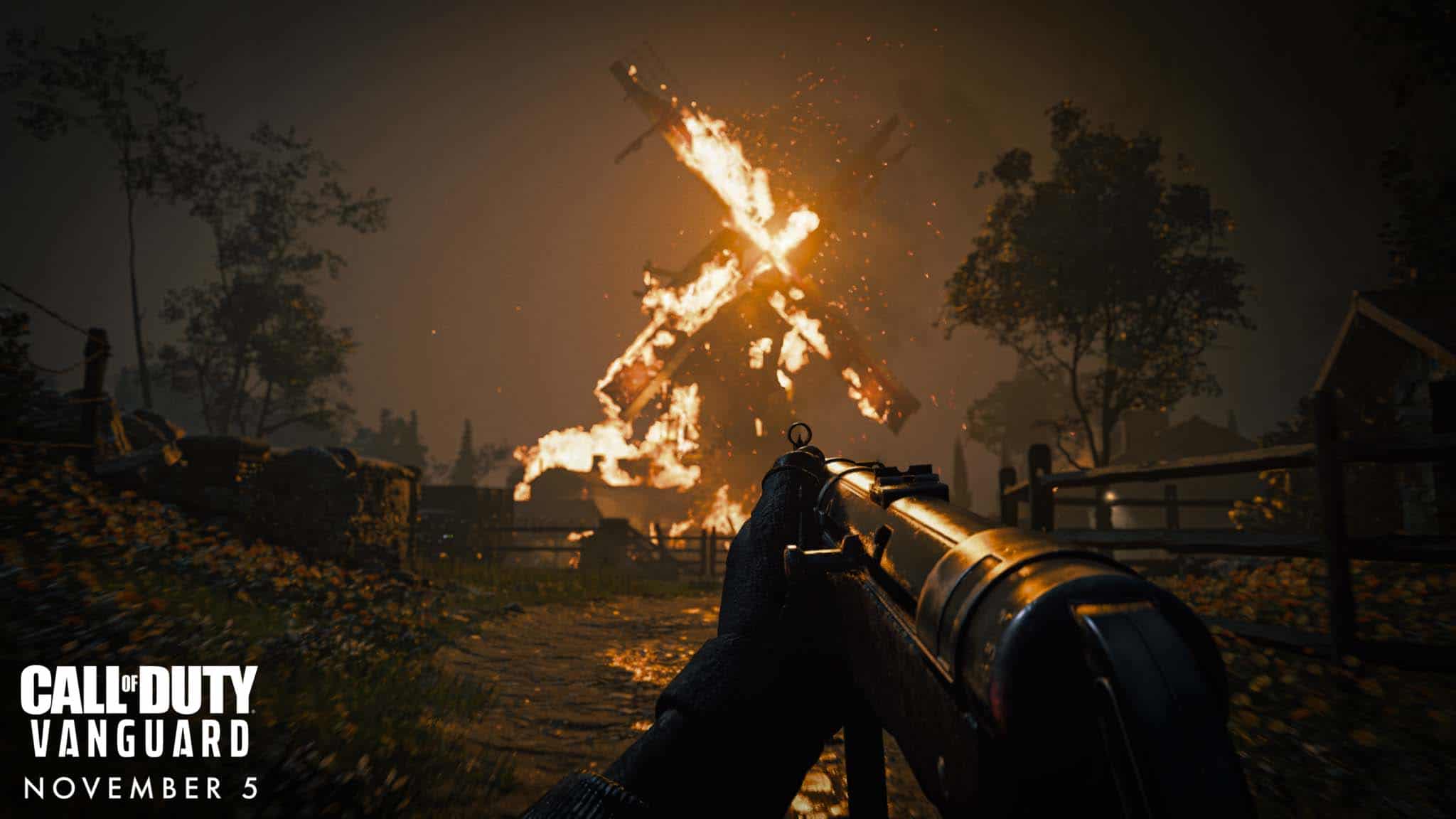 Further, creating macros is a breeze and it really makes things easier for titles such as Final Fantasy Online and World of Warcraft. Alternatively, productivity was great with the K70 RGB Pro as well, particularly (obviously) typing that flowed really well. I also like the sound of this mechanical keyboard and doesn't sound as clunky as some other brands.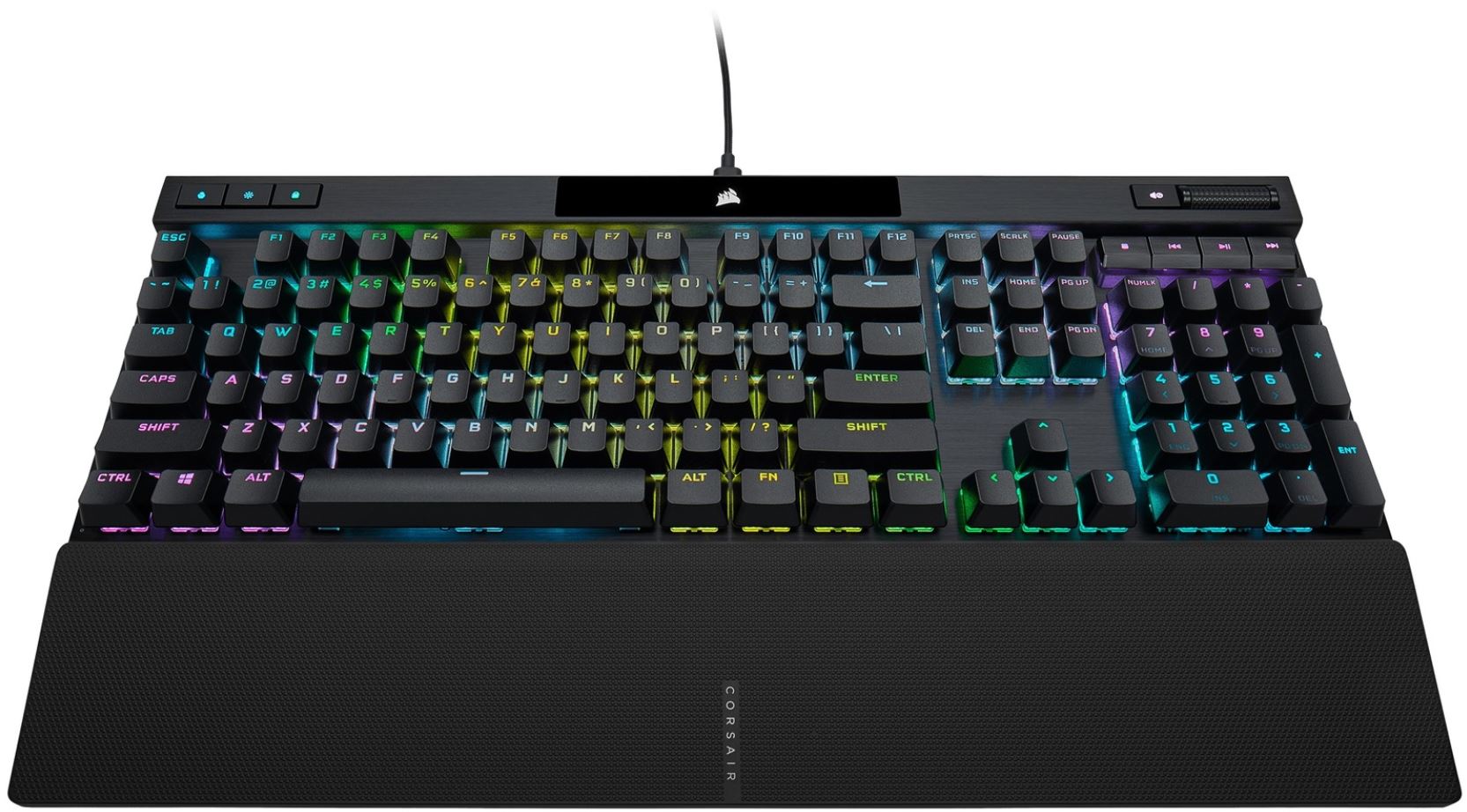 Final Thoughts?
The K70 RGB PRO Mechanical Gaming Keyboard retails in Australia for $299AUD (July 2022) from JB Hi-Fi, however can be purchased cheaper online. So if you're seeking to upgrade your existing gaming keyboard for one that delivers higher performance, then look no further as the K70 RGB PRO Mechanical Gaming Keyboard ticks all the right gamer boxes and outshines many of its competitors.
Recommended!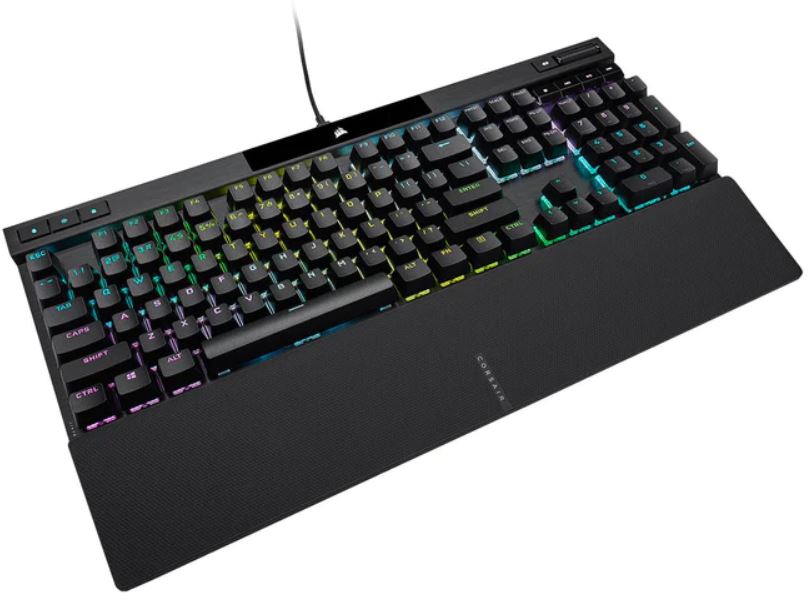 K70 RGB PRO Mechanical Gaming Keyboard Key Features
Raising the Bar We Built: The K70 RGB PRO retains the iconic elements of the original award-winning K70 RGB while setting a new bar for performance, built with a durable anodized brushed aluminum frame and reliable CHERRY MX mechanical keyswitches, all lit by dynamic per-key RGB backlighting.
Powered by CORSAIR AXON Hyper-Processing Technology: Enables a new level of K70 performance, processing and transmitting your inputs up to 8x faster than conventional gaming keyboards with 8,000Hz hyper-polling, 4,000Hz key scanning, and up to 20 layers of hardware RGB lighting processing while maintaining speed performance.
100% CHERRY MX RGB Red Mechanical Keyswitches: Have a linear travel with a silky smooth keypress that's ideal for performance gamers, and are guaranteed for 100 million keystrokes.
PBT DOUBLE-SHOT PRO Keycaps with Standard Bottom Row: A precision-molded keycap set with a standard bottom row layout resists wear, fading, and shine, with 1.5mm thickness for rigid stability.
Detachable Braided USB Type-C Cable: Makes the K70 RGB PRO easy to set up and ready take on the go.
Dedicated Media Keys and Volume Roller: Easily control your media at the push of a button, while the signature CORSAIR aluminum roller smoothly adjusts volume levels and is fully programmable in iCUE software to perform custom actions.
Tournament-Ready: Flip the tournament switch to focus on winning those crucial games, automatically locking to distraction-free static backlighting and disabling accidental macro activations.
Onboard Macro Recording with Function Layer: Record macros on-the-fly with a convenient hotkey and save them to FN key combination shortcuts, for easy access to complex actions without sacrificing standard key functionality.
Up to 50 Onboard Profiles: Save custom macros, actions, and your own uniquely vibrant RGB lighting effects, driven by AXON with up to 20 lighting effect layers.
Unite Your Setup: Powerful CORSAIR iCUE software on both Windows and macOS enables dynamic RGB lighting control, key remaps and macro programming, and exclusive iCUE integrations with select games that turn your entire system's lighting into an extension of the action.
Full N-Key Rollover (NKRO) and 100% Anti-Ghosting: Ensures that every keypress registers, no matter how fast you play.