Blu-ray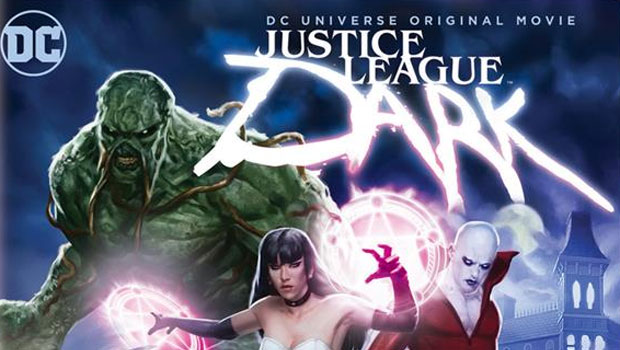 Published on February 11th, 2017 | by Tony Smith
Justice League Dark Blu-ray Review
Inspired by the comicbook series of the same name, Justice League Dark is the latest Warner DC Comics animated blockbuster which focuses on the supernatural characters of this universe and is directed by Jay olivia. However through a clever twist of marketing, this story also features Batman (Jason O'Mara) who joins the fray against this mystical threat against Earth. Unlike the traditional Justice League who generally don't deal with otherworldly threats, this is where the Justice League Dark come into play who is 'led' by the foul-mouthed English magician and hustler John Constantine (Matt Ryan) that since the New-52 has become the go-to-man for all things dark and magical.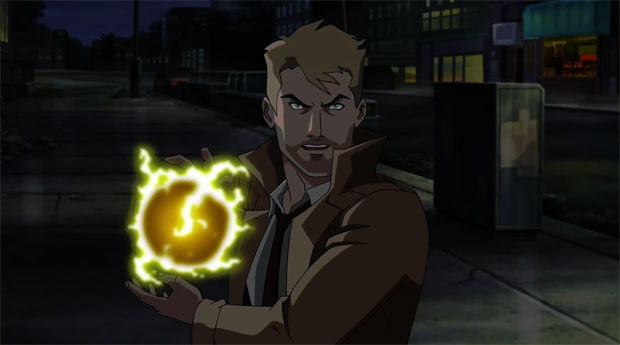 Constantine is also joined by the beautiful Zatanna (Camilla Luddington), a stage magician who is also one of the DC Universe's most powerful sorcerers and speaks her spells backwards. Add in the ghost of Boston Brand (aka Deadman) voiced by Nicholas Turturro, a trapeze performer who was murdered and this friendly spook has the ability to possess his victims which makes for some interesting comedy. Another character is Black Orchard (Colleen Villard) who takes her powers from another dimension and is a bit of a pawn in this story, although an interesting catalyst.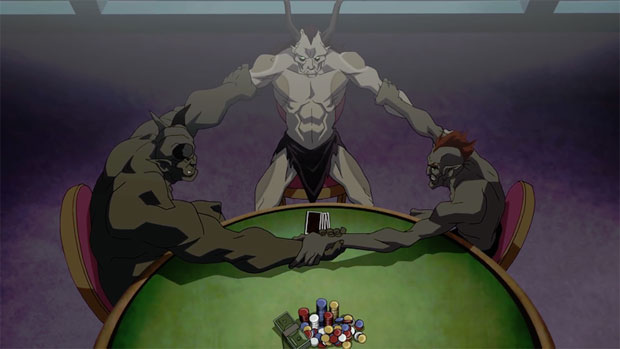 Then we have Jason Blood (Ray Chase) who is bounded to a demon of hell called Etrigan and while in this form likes to speak in riddles and finally we have the Swamp Thing (Alec Holland) who is a supernatural entity that is part of the Green. Last but not least is the 'House of Mystery' which is a magical house and the base of operations for this team. It's quite an interesting line-up and not your standard superhero archetypes, although Zatanna in some of her incarnations has been a member of the Justice League before.
So when the villainous sorcerer Felix Faust (Enrico Colantoni) makes another attempt at seizing power, the call to arms is heard by the Justice League Dark and … Batman who go on an interesting adventure on the supernatural side of the DC Universe. However as the team investigate, they soon realise that there is something even more sinister behind this mystery that goes back to the days of Camelot. Although the world of the supernatural is linked to horror, this film is actually quite subtle and only has a handful of frights in terms of its scares. So although it focuses on these other superheroes, it still feels firmly planted within the confides of the DC animated universe and it does help that Batman is along for the ride.
The voice actors of Justice League Dark are well cast, especially Camilla Luddington who makes the perfect Zatanna and also Ray Chase who really gives Deadman some 'life'. Interestingly enough, Matt Ryan played Constantine is the short live action TV series for NBC and is a little clichéd as this character in this cartoon which is more so the dialogue that can be cringe worthy at times. Then you have Jason O'Mara as Batman who plays the world's greatest detective well and although is out of his depth, it's still fun seeming him process this supernatural world and even all he has seen over the years, he still questions the existence of magic. All in all, it's an interesting story that focuses on the darker side of the DC Universe.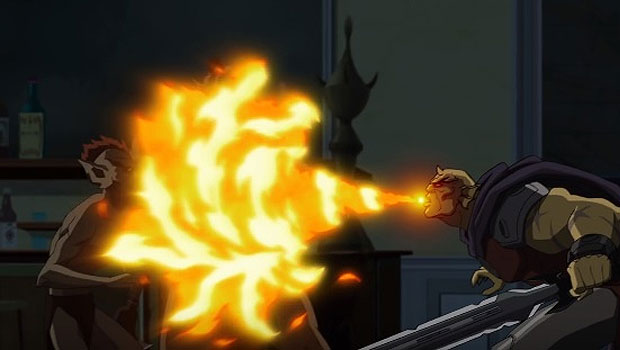 Video, Audio & Special Features
Like most DC animated movies, the video quality is exceptional, however the animation is a little on the 'stiff' side. Personally, I would like to see a bit more care put into these films because at times, it feels like a frame is missing. Nonetheless, images are sharp, vibrant and almost burst out of your screen. Audio is equally as good and Justice League Dark makes great use of your surround sound system. This disc is also loaded with special features and gives those a little unfamiliar with these characters some great background information. I must admit that I found the special features quite refreshing, interesting and entertaining!
Special Features
The Story of Swamp Thing
Did You Know? "Constantine origin"
Did You Know? "Color of Magic"
Did You Know? "Black Orchid"
Did You Know? "Dead Man Casting"
Justice League Dark At New York Comic Con 2016
A Sneak Peek at Justice League: Doom
A Sneak Peek at Justice League: Gods and Monsters
From the DC Comics Vault – 2 Bonus Cartoons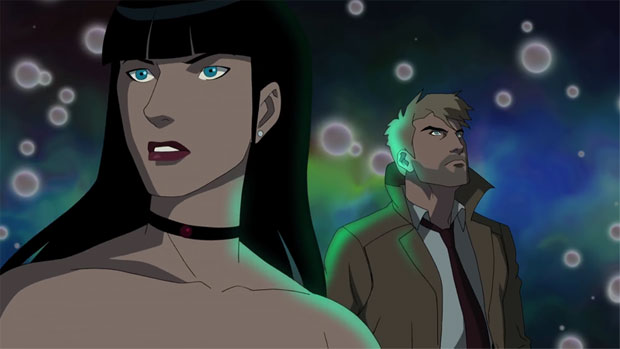 Final Thoughts?
Although I doubt that we will see a live-action Justice League Dark film even if Warner's competitors at Marvel created one of the biggest blockbusters of last year with Doctor Strage, this animated version is still a fun introduction to the darker world of DC Comics. However, given the cast included in this story, it's a shame that the bigger hitters such as The Spectre or Dr Fate were not part of the tale in some form or another. Nonetheless let's hope that this movie is a big enough hit to see more stories of Justice League Dark.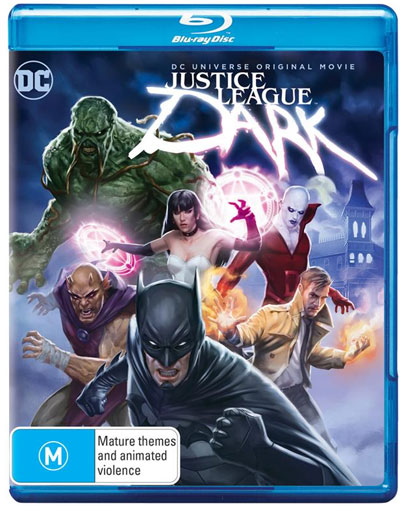 Blu-ray Details
Director – Jay Oliva
Actors – Matt Ryan, Camilla Luddington, Jason O'Mara, Ray Chase, Enrico Colantoni, Rosario Dawson, Alfred Molina, Jerry O'Connell
Film Genre – Action
Label – Roadshow
Audio – English (DTS-HD 5.1)
Subtitles – English
Running Time – 75
Aspect Ratio – 1.78:1
Region Coding – B (Blu-Ray)
TV Standard – HD
Rating – M
Consumer Advice – Mature themes and animated violence
Year of Release – 2016
Primary Format – Movies/TV – Blu-Ray