Comics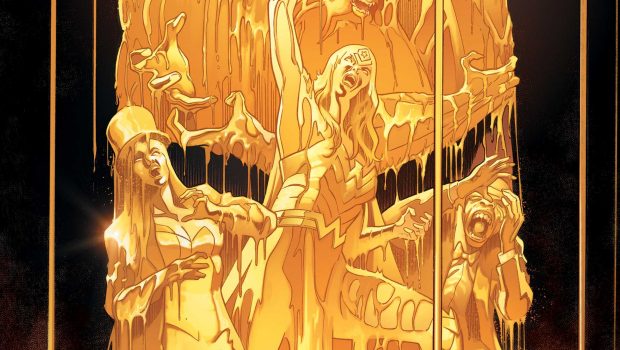 Published on February 14th, 2019 | by Andrew Bistak
Justice League Dark #8 Review (Bound by Fate)
Firstly, another strong issue of Justice League Dark by James Tynion IV and Alvaro Martinez Bueno but a 70's misleading cover BIG TIME. The story commences with Man-Bat narrating to himself that although his teammates have locked him in their headquarters beneath the Hall of Justice, fearing he has gone insane, he is trying to free Khalid Nassour (New 52 Doctor Fate) from his entrapment by Nabu, a Lord of Order and the original Doctor Fate gone rogue. While Man-Bat with both science and magic theories frees Khalid from the magical vase, he informs Man-Bat that even though magickind may flee this dimension, Nabu will bring them back in order to destroy the Sphere of Gods so that magic has no place to escape. Needless to say, the magical @#$! is about to hit the fan!
Preview
Elsewhere Zatanna and Wonder Woman are facing off against the Demon Three as they seek the whereabouts of Modru, a Lord of Chaos which leads them to Felix Faust. Unfortunately Faust has received a visit from the Otherkind and the only word he gives them is "midnight". This of course leads them to Papa Midnight, another magic user that tells Zatanna that he was last seen with The Cold Flame.
At the Oblivion Bar, Detective Chimp, Swamp Thing and Traci 13 receive a visit from the other half of The Demon, Jason Blood who informs them that Neron is a making a play for absolute control in hell. Swamp Thing finds this unacceptable and threatens Blood as he unleashes The Demon and before they can fight, Bobo intervenes to diffuse the situation. While Bobo and The Demon share some drinks, this relatively friendly devil suggests Myrra as a place that may be used as their last stand. Unfortunately their short reprise is broken when the Otherkind invade as Bobo opens up a doorway to Myrra and urges the patrons of the Oblivion Bar to follow.
Unfortunately Bobo's words to the universe that "I think we're safe… the horror's ended" has a reply as Doctor Fate and his newly acquired Lords of Order appear with the next issue aptly titled WHO are the LORDS OF ORDER? Although most look like Djinn, one Lord of Order does resemble Lord Crash but I guess we find out in the next issue if it is.
Final Thoughts?
Although well written and beautifully illustrated, Justice League Dark #8 did feel a little slow at times but Tynion IV captures these characters well and I'm eager to see where all this ends. Also if you want to know why Doctor Fate's helmet is disfigured, check out Curse of Brimstone #9 where both Nabu AND Kent Nelson got their collective butts handed to them by Brimstone.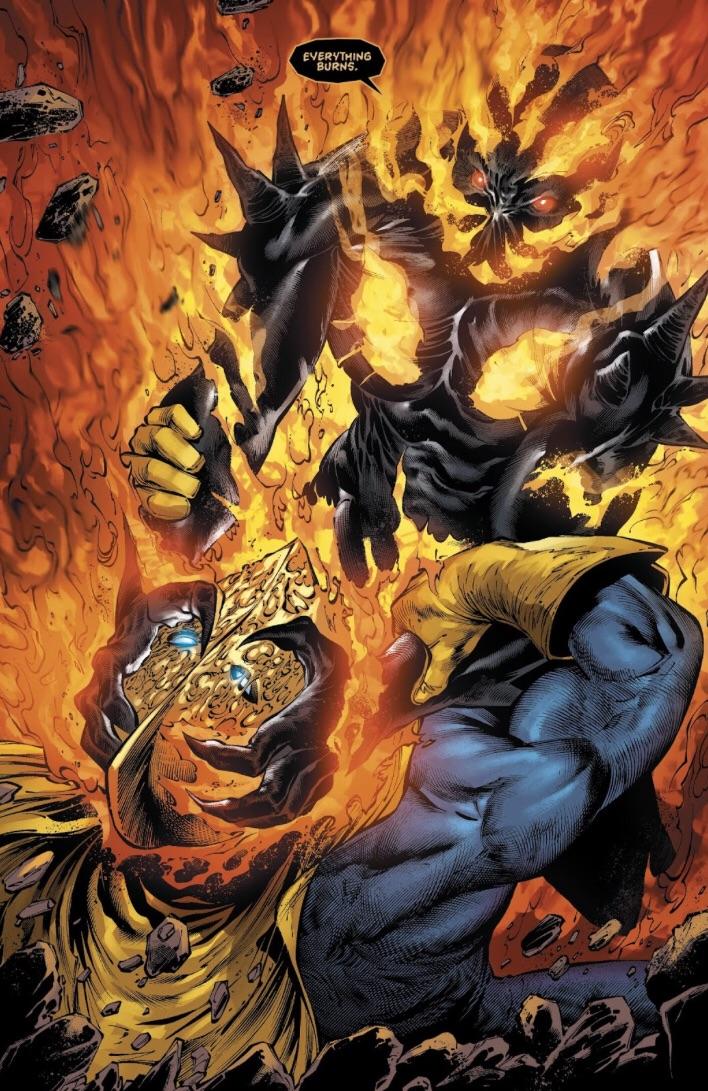 Recommended!
Creative Team