Comics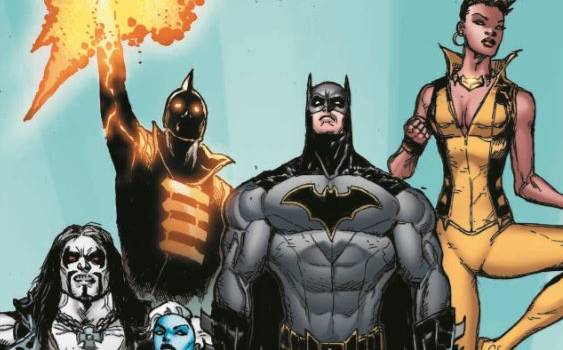 Published on March 5th, 2018 | by Andrew Bistak
Justice League of America #25 Review (New Life and Death Part One)
Summary: Justice League of America #25 begins the final arc of this current incarnation with some fun unexpected twists
After the devastating events of the previous arc, issue #25 commences with the team standing over the ruins of their headquarters. Although they share a solemn moment, they are also introduced to Aztek and with Batman back, it's business as usual with our Dark Knight informing them that they he has one more world left to save and it doesn't help the situation that one of the members of the Extremists, Dreamslayer is along for the ride. Black Canary also invites herself on this mission for Batman who once again informs him that she was brought into this team to keep it 'honest'.
This world in question is Angor and we also discover that the former leader of the Extremists, Havok made a deal with the Might Beyond the Mirror. Although Angor is still in ruins, the celestial being known as the Adjudicator may hold the salvation to this doomed world, if Batman, Black Canary and Dreamslayer can convince this being otherwrise. Like previous issues, there's some great characterisation and excellent world-building, with this issue giving a relatively 2-bit villain (aka Dreamslayer) an interesting and realistic insight about this character.
Final Thoughts?
I've enjoyed the majority of Orlando's run on the Justice League of America and with this series ending soon, it seems like this writer has something epic planned as he neatly links a variety of previous arcs into what may be a memorable conclusion. Artists Miguel Mendonca and Minkyu Jung also bring this story to life with some truly stunning art with a great splash page at the end of a certain villain returning to the fold.
All in all, another enjoyable issue of the Justice League of America!
Gallery