Comics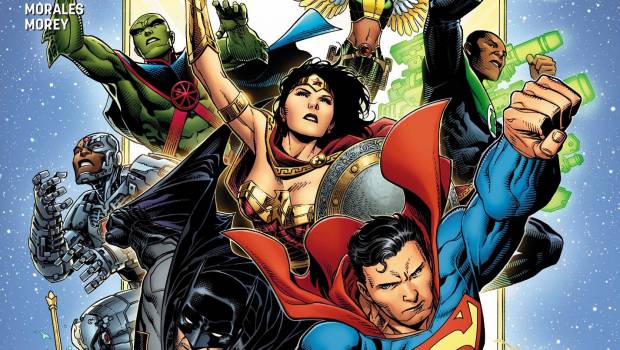 Published on June 6th, 2018 | by Keagan Morgan
JUSTICE LEAGUE #1 REVIEW
Summary: The new look Justice League is here, and it feels just right.
4.8
A beautiful family reunion
It's finally here! The latest revamp (and renumbering, and newly designed title) of the primary Justice League comic run. It's very refreshing to see the line up so akin to the Justice League animated run from the early 2000s. I mean, how could the cover alone not excite you if you are any type of fan of Justice League?
Scott Snyder pulls no punches and engages us on the very first panels along with Jim Cheung's, Mark Morales's, and Tomeu Morey's pencils, inks, and colors, which captures a fascinating essence throughout the entire issue. And what about Martian Manhunter, who has been largely absent during DC's Rebirth run? Well, he's back and fits very well with his role. It'll be something to watch where Snyder and team take him, and after this first issue I'm hoping the expectations from fans and delivery from the creative teams agree.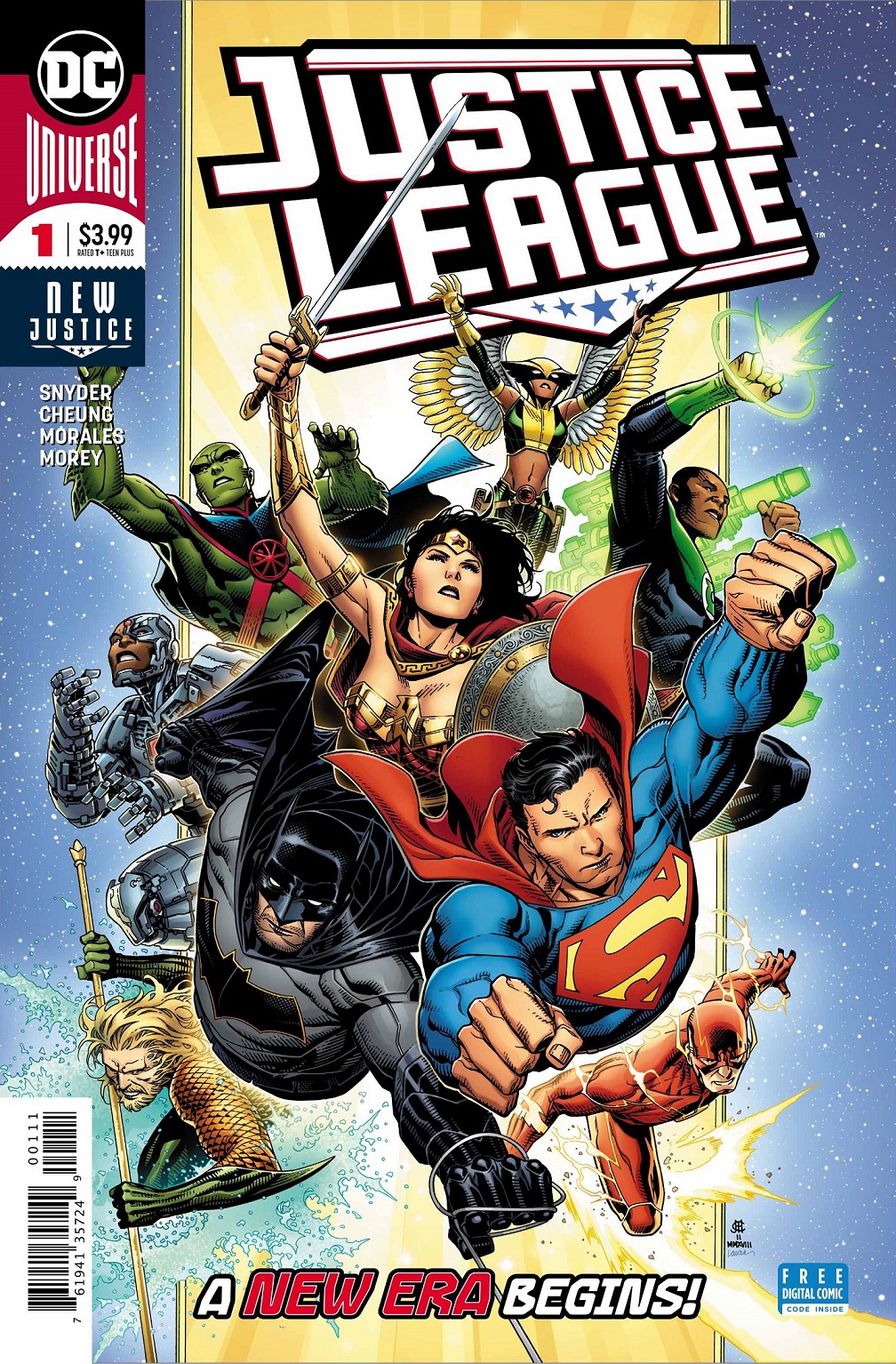 Classic Justice League action, Legion of Doom, and something called The Totality, which is a powerful energy source full of mystery from the Source Wall, are all playing very active roles in this intense story. But, it was seeing the Leaguers interact with one another with J'onn as their telepath connection to one another that really set everything right for me. It just felt right and it was as if this is something we've been waiting for that we simply weren't getting in the previous Justice League issues.
Back to the art, I have no complaints. The designs and colors flowed and interweaved wonderfully with one another. All the characters appeared to have some minor retouches that helped play on the greater "fresh look" being served with this issue.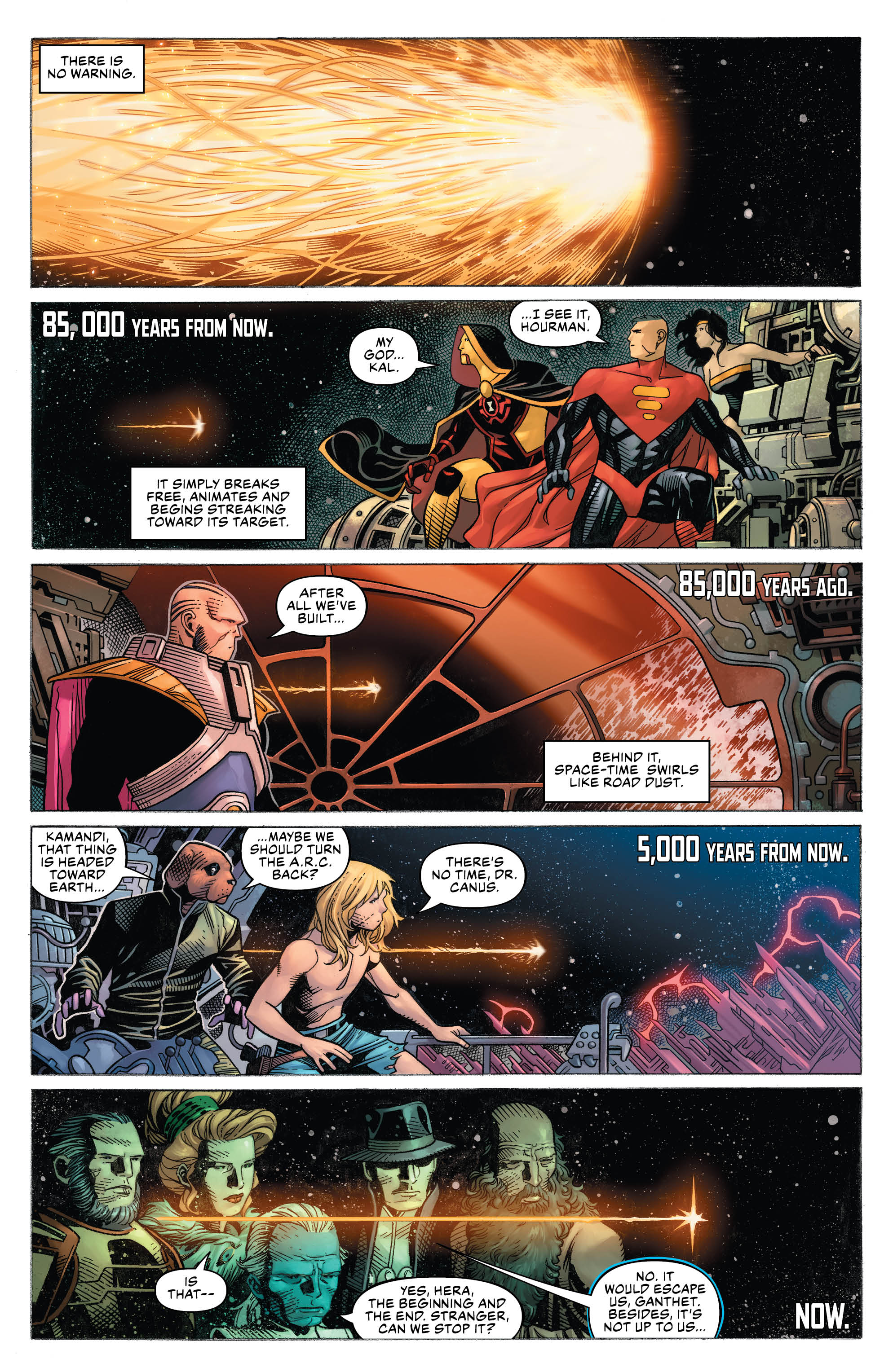 I highly recommend checking this issue out as I have to be hopeful there's so much more of this story telling in store for us. If not, it'll be a tremendous shame. The new stage is set and hopes are high. Here's to seeing the family back together (for some of us) and taking on some of the mightiest challenges.