Comics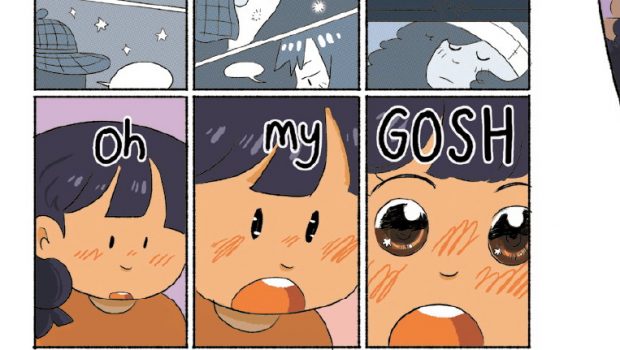 Published on December 20th, 2021 | by Tim Chuma
JUST ROLL WITH IT (2021) REVIEW
Summary: One for the younger readers but I would recommend it for older children too or RPG fans.
Maggie is dealing with a new school with all the usual things: making new friends, dealing with the school bully, having to roll a D20 before she makes a decision and a suspected dragon hiding in the bushes on school grounds, you know, the usual things kids deal with.
She does feel some pressure to match up with her big sister's achievements at school and is not sure what she wants to do in the school club, but her friend Clara helps her out. Both her sister and parents notice she is having trouble but she denies it and doesn't want to talk about her rituals or having to roll a D20 for every decision.
I don't want to go too much into the story but this book is an excellent example of destigmatising the discussion of mental illness as it relates to young people by showing someone you can relate to and not just making it all about the drama. Although this book is recommended for younger readers I would recommend it for older children and adults who deal with them as it is a beautiful story and touching at times.
While the story is written so you can read a bit at a time I did end up reading it all in one go as I was eager to see how it ended, which is always a great sign.
Some excellent character design in this including the fantasy elements that match with the rest of the story in that they are imagined how the main character would see them in that world.
I would recommend this one to RPG fans or people wanting a fun story about growing up and learning to deal with the world on your own terms. Also it teaches that it is alright to have to get help with some problems as you can't expect to solve everything yourself.
An excellent story and I do admit to having a sniffle at some points of the story. Well worth your time.
Comic details:
Writer: Lee Durfey-Lavoie
Illustrator: Veronica Agarwal
Published by Random House Graphic
Published Date: Dec 14, 2021
Genre: Young adult
Book type: Hardcover
Pages: 336
ISBN: 9780593125410