Comics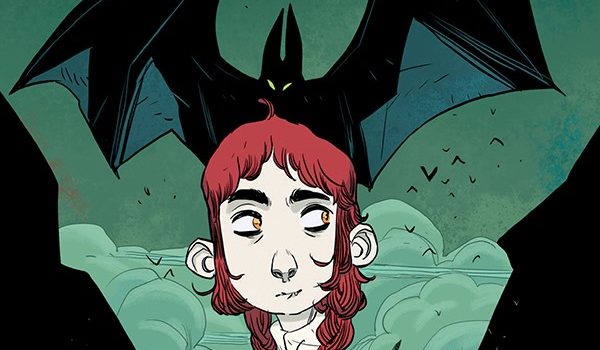 Published on July 20th, 2022 | by Adrian Gunning
JUST IN TIME FOR HALLOWEEN, DARK HORSE COMICS TO PUBLISH LEONIDE THE VAMPYR: MIRACLE AT THE CROW'S HEAD
This fall Dark Horse Comics will publish LEONIDE THE VAMPYR: MIRACLE AT THE CROW'S HEAD by legendary Hellboy creator Mike Mignola, rising star artist Rachele Aragno (Mel The Chosen), award-winning colorist Dave Stewart, and letter Clem Robins. This ghoulish full-color one-shot introduces all-new characters, a new and horrific world, and one unforgettable young vampire. LEONIDE THE VAMPYR: MIRACLE AT THE CROW'S HEAD will be published on October 5th, just in time for Halloween, with a main cover by Aragno and Stewart and a variant cover by Mignola and Stewart.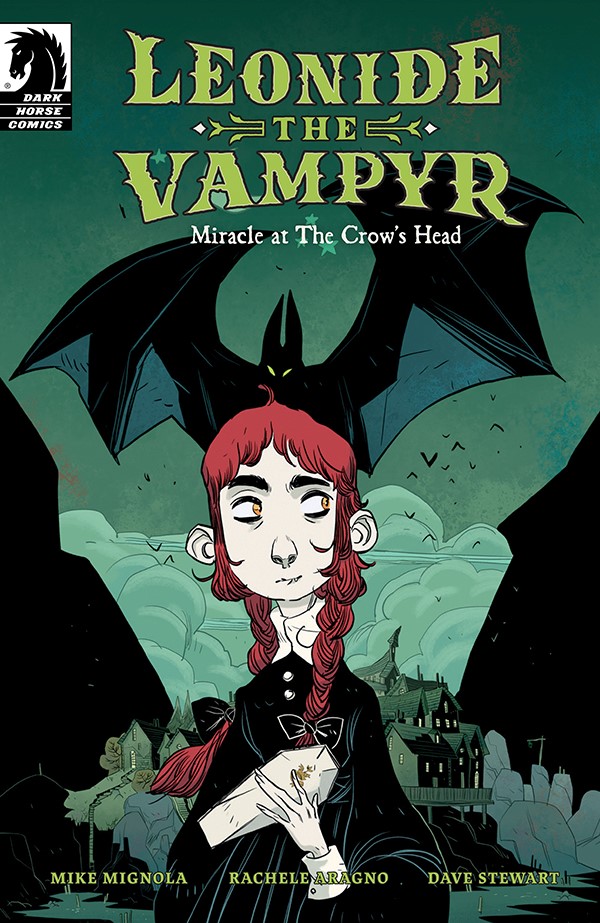 "Last October I was publishing daily sketches on social media. Mike Mignola had seen the first one, a portrait of a vampire girl, and he loved it," said Rachele Aragno. "From there we started talking about the idea of a collaboration between us, and that my vampire portrait could be the basis of a story. When Mike sent me the outline, I went crazy with joy. It was perfect, and I was delighted to be able to draw and put those words on paper. Mignola has always been in the pantheon of my favorite authors, and I was honored to be able to work with him."
"I pretty much fell in love with Rachele's art the moment I saw it—especially these little drawings she was doing of a little vampire girl," said Mignola. "They have the perfect balance of innocent charm and weird creepiness. Sometimes you just look at a character and you know their stories. That's pretty much what happened here. Almost no effort went into it—I just looked into her spooky little eyes and the stories came spilling out."
LEONIDE THE VAMPYR: MIRACLE AT THE CROW'S HEAD is the first in a series of planned collaborations between Mignola and Aragno. In this one-shot, a small coastal village is home to normal people living quiet and simple lives –– until a shipwreck brings a small coffin and its smaller occupant into their midst. And what begins as a miracle soon quickly takes a horrible turn.
Like THE AMAZING SCREW-ON HEAD and MR. HIGGINS COMES HOME, LEONIDE THE VAMPYR: MIRACLE AT THE CROW'S HEAD is set in a standalone world, outside the continuity of both the Hellboy Universe and the Outerverse. The one-shot spectacular will be published by Dark Horse Comics on October 5, 2022. Be sure to follow Dark Horse Comics on social media for more news, announcements, and updates all throughout the convention. Join us in sharing the news and excitement with the tags @darkhorsecomics and #DHSDCC22!