Switch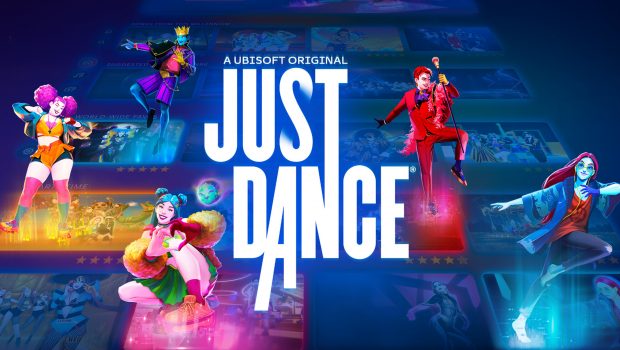 Published on December 8th, 2022 | by Chris O'Connor
Just Dance 2023 Switch Review
Summary: Learn to dance like no one is watching... or with friends... even if they are on the other side of the world.
Just Dance 2023 is part of a franchise that is easy to dismiss as a bit of a gimmick… "dance along to your favourite tunes with motion tracking"… but after playing it for a while I can say it's actually a lot of fun.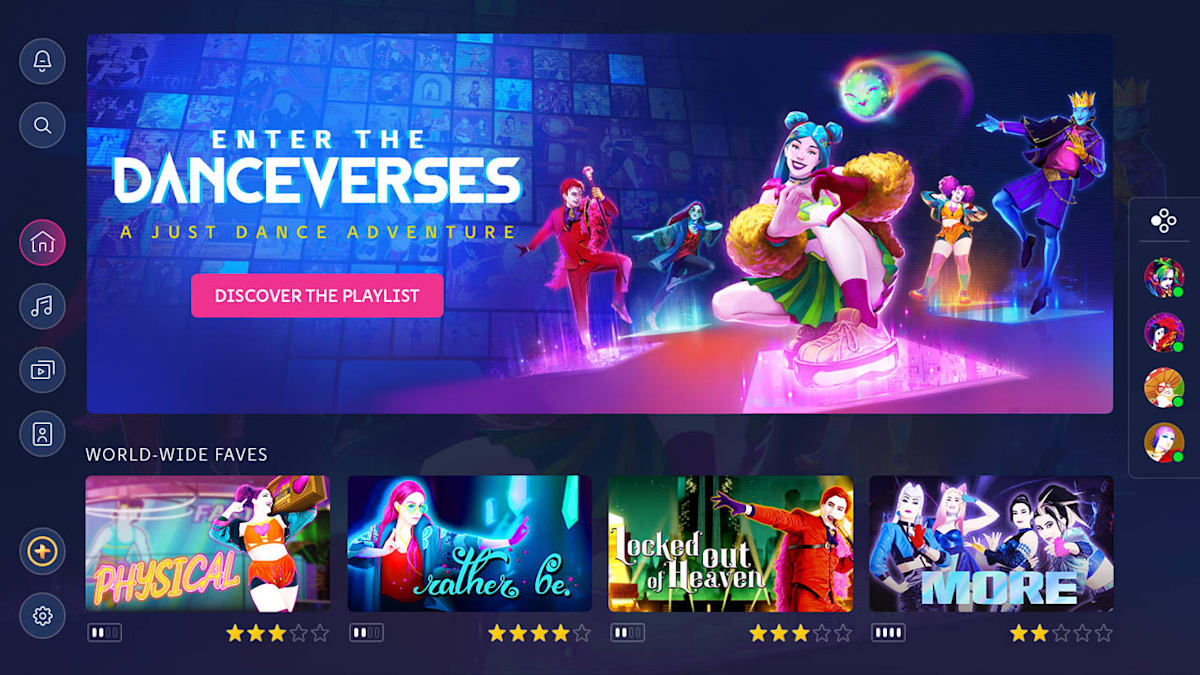 I am certainly not talented in the ways of dance… but still managed to have fun (laughing at my inability to keep up with the moves… what I called my "buffering"). The presentation is bright and easily accessible making it simple to jump in and choose a song to dance to. You pick your "guide" and off you go with a stylized human dancer to follow on the main part of the screen and kind of "movement tracker" down in the bottom right that indicates what moves are coming up. A nice little touch is the karaoke style lyrics presented in the bottom left corner for those who want to sing along either while dancing or perhaps while watching (I'm certainly not fast enough to be able to keep track of lyrics and moves at the same time).
In terms of tracking movement… it's not exactly precision stuff, which is not surprising given the limited hardware for the task… but it's enough to give a broad idea of whether the movements you are making are matching those on screen. You could "fake it" and do the least to register the moves… but you can also go full out and potentially not have it register quite correctly… basically, it's not as accurate as say VR tracking which is designed for precision movement detection… but it's enough tracking to be fun in a casual/party type game.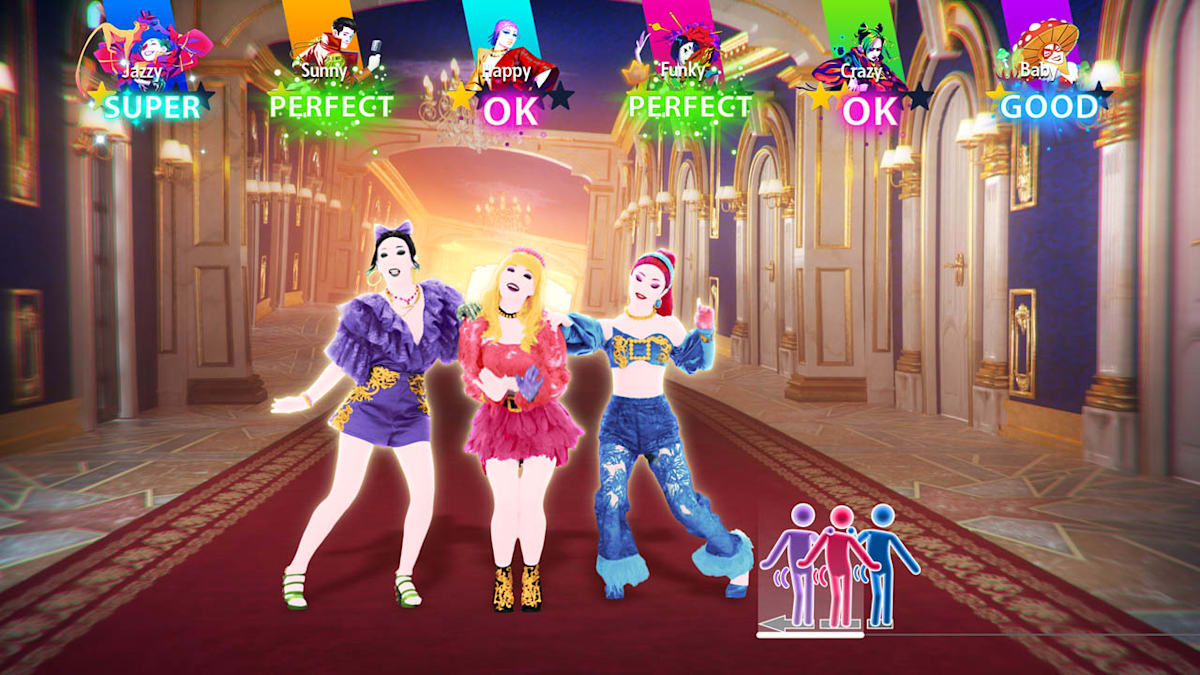 New to this edition of Just Dance is Online Multiplayer in which you can invite up to five players from anywhere around the world and you can compete together to see who has the most talent. The user interface has apparently had an overhaul as well, not having played previous editions I am not entirely sure what has been changed but I can say it's very big and bright, songs can be searched in categories/styles and personalized experience gives access to custom made dance sessions and songs based on your preferences and how you play.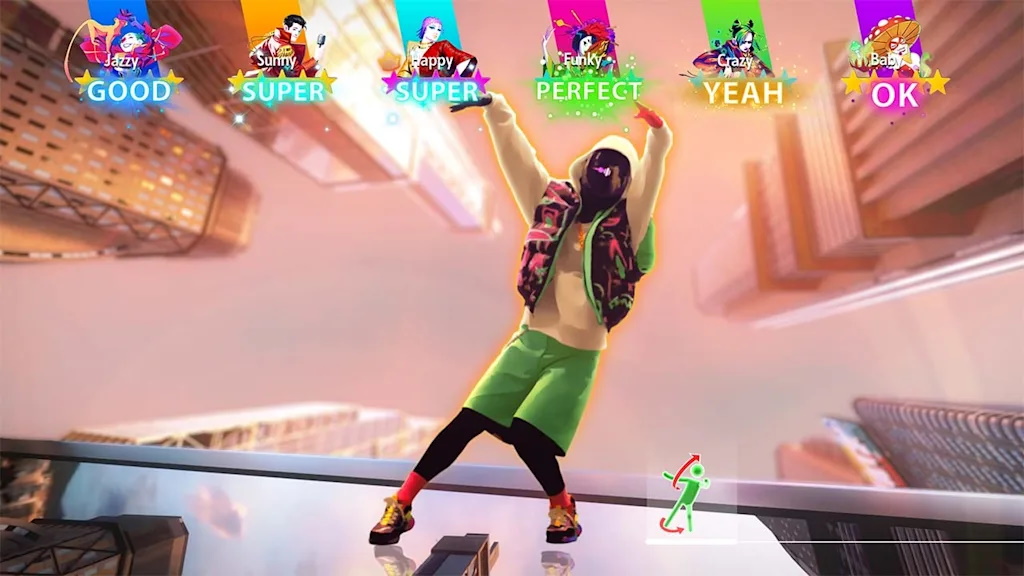 The overall feel of it, for me, was a little like taking place in Cirque Du Soleil in that there were lots of bright colours, larger than life characters, a focus on movement and even a touch of story telling (certain songs have more storytelling to them than others and it's a nice touch to add more emotion and attachment to the gameworld).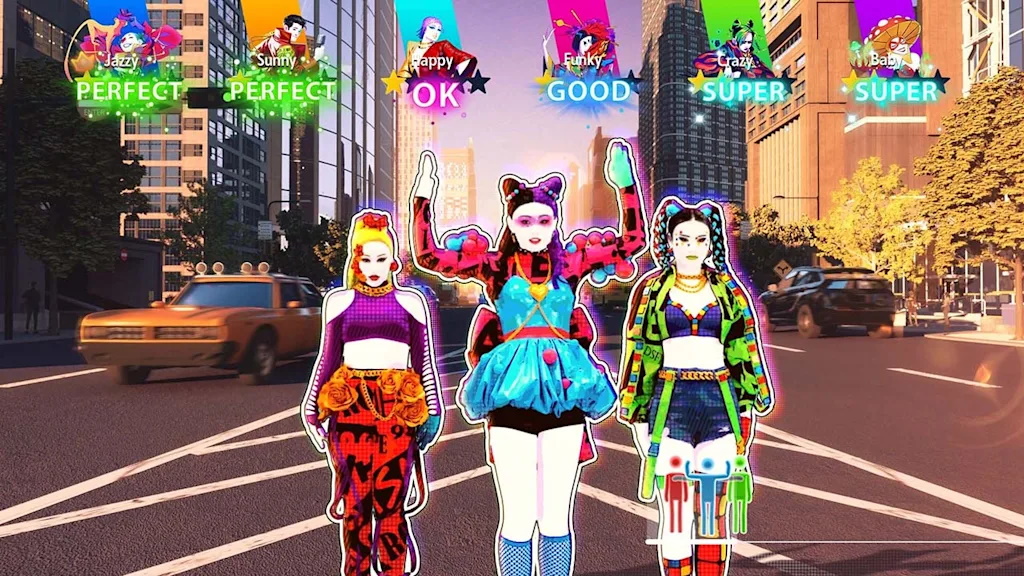 If you want to have a lot of fun, some giggles and get some incidental exercise then Just Dance 2023 is a great option… I still can't dance but I can have fun flailing about and given I can do that in the privacy of my own home, all the better! Happy to recommend!